Last Monday as I finished my last shift at work, handed over my keys to the new girl and made my way to Manchester Airport, I wondered what had happened to the last 13 months. July 29, 2013 had seemed so far away for so long. I flew out of the country with just hours left on my UK working visa, using the flight to Dublin to remind myself that although it didn't feel like it, my arrival into England last year was actually a while ago.
I arrived on the Eurostar, having come straight from the early stages of le Tour de France in Belgium, one bag lighter after I was robbed in Liege. Despite that, I was on a high. At that point, I didn't know what the UK had in store for me. I applied for jobs all over the country and was open to anything. Looking back, there have been so many, many highs, and thankfully, just a handful of lows. I'll start with the latter so we can finish on a positive note.
The Lows
Not being there
I've missed a lot of significant events since leaving Australia two years ago – good friends have toddlers I've never met. It's part of being away and it was something I experienced even living in Tasmania with friends all over the rest of the country. But not long after I moved to the UK, there were two major events that made it very hard to be on the other side of the world. First, friends of mine got married. I've missed several weddings, but I would have absolutely loved to be at this one. I saw plenty of photos and, of course, the bride looked gorgeous, but it would have been wonderful to be there and celebrate with them.
Also, my grandfather died. It wasn't entirely unexpected and I'd made a special trip to visit him a couple of weeks before I left Australia. Unfortunately he spent those few days thinking I was my mother and fearing a telephone conversation would only confuse him, I never called after that visit. I didn't go back for the funeral. He wouldn't have wanted me to. Although it was a tough time, it probably wouldn't have been any easier if I'd been home.
Living on minimum wage
The UK isn't a great place to earn money. Yes, I've been earning pounds, but I have also been spending pounds. While I had a good deal while working for YHA that meant I got very cheap accommodation, it was depressing to know that even with a degree and a solid work history, I was in a job that paid so little. It was made harder when friends back home talked of their extravagant holidays, shopping and lifestyles (which weren't really extravagant, but seemed like it to me). It was even worse when they talked of their money problems. Part of me wanted to scream "try working for the equivalent of $10 an hour". Yes, it was a decision I made and a lifestyle I chose, but that doesn't make it easy or fun.
That time my tenants moved out
Buying a house a few years ago was one of the smartest things I've done. It means I can travel the world and take poor paying jobs with the comfort of knowing I'm not being completely irresponsible and have a significant investment back in Australia. Sure I have some extra bills to pay throughout the year, but the mortgage is covered by the rent – most of the time. After several emails as early as October asking my property manager if the tenants planned to renew their lease when it expired in January, I emailed AGAIN in the new year only to be told that the tenants had given notice before Christmas and were moving out on Friday. Oh and did I want it re-advertised at the same price? So not only did I have no more rent payments coming into my bank account, the house was going to be empty in days and hadn't been re-advertised! While the search was on for new tenants, I had to cover the mortgage not knowing if it was just for a few weeks or a few months or (as my imagination took hold) forever!! It turned out to only be a few weeks, but every time the payment came out I thought "that's one less week of travel somewhere". Despite this – still one of the smartest decisions I've made.
The Highs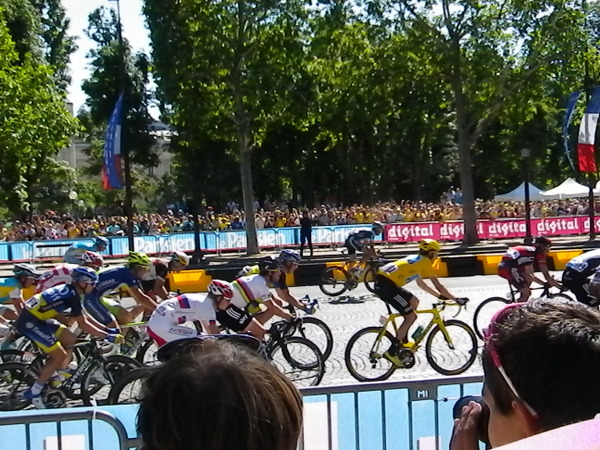 Le Tour Finale in Paris
My last stop before moving to the UK was to watch some early stages of the 2012 le Tour de France in Belgium. I met some Australian guys and one thing led to another: I was agreeing to meet them in Paris for the final stage. It was my first European mini-break and an amazing weekend with new friends. After years of staying up until 2am to watch le Tour in Australia, seeing it live two years in a row AND standing on the Champs Elysees watching the riders on the last day was incredible. I would have loved to go again this year, but it wasn't to be.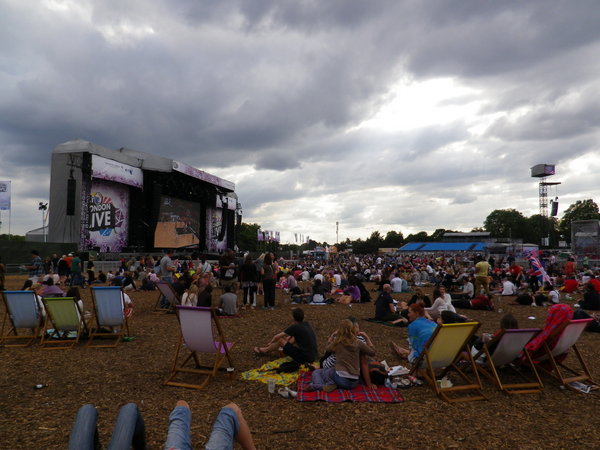 London Olympics
Because my plans for my first weeks in the UK were so vague, I couldn't commit to buying tickets to any Olympics events. But then I needed to go to London for a job interview. It was too late to get reasonably priced tickets to any of the events, but I had a great time watching the opening ceremony in a pub in Shepherd's Bush, went to Richmond to cheer on the Aussies in the men's cycling road race and hung out in Hyde Park watching events on the big screens and performances by Newton Faulkner and Will Young. That sentence would have read "and Tom Jones" but he got sick!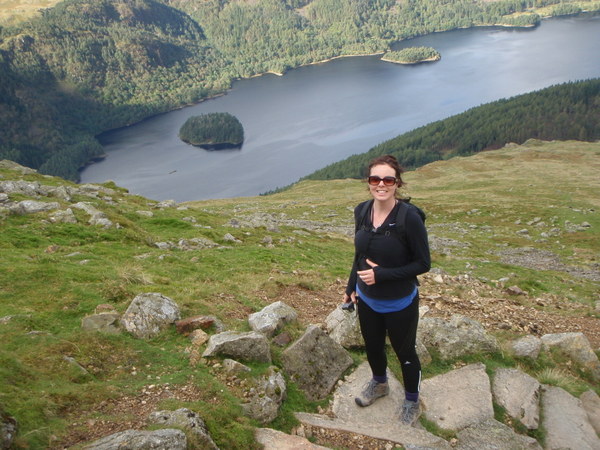 Amazing days in The Lakes
I've written a lot about my outings in The Lake District so I don't need to go into detail here. Although I've always enjoyed being outside and have a particular love of mountains, I had never been a very proactive hiker. Living in The Lakes changed that. The moments and memories from my walks in the Lakes are probably what I'll treasure most about my time in the UK. Being in the mountains is a feeling I can't describe with words and can't capture in a photograph. I love it.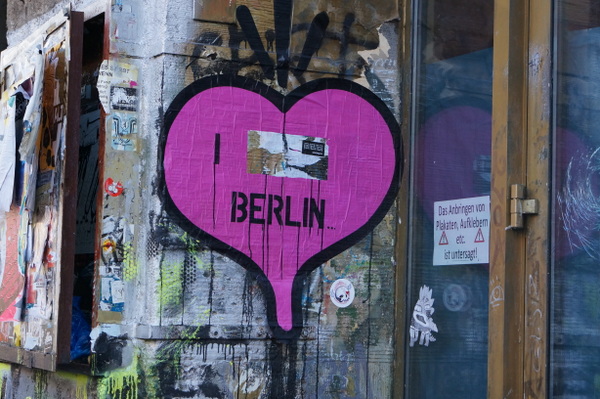 Discovering Berlin
I never had any desire to go to Germany, but took advantage of a cheap flight to Berlin when I had holidays between jobs. I was surprised, amazed and swept off my feet. I had a wonderful CouchSurfing host, average weather and a great time exploring a city I knew so little about. Five days was not enough and I'll be back. Living in the UK made Europe so accessible that I was able to explore places that haven't been a priority. If I'd been visiting from Australia I would have probably visited only those places that really interested me and missed out on discovering such an incredible city.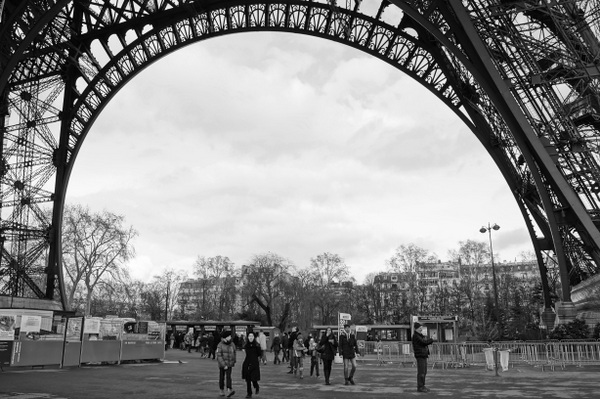 Falling in love with Paris
In February I spent 10 days in France and Belgium, ticking off some places I'd wanted to go for a long time (Bruges!) and visiting friends. It was the latter that brought me to Paris in the winter. It was the first time I'd seen the city in cooler weather and I enjoyed it so much more, especially being able to walk for hours and hours. I was already smitten with Paris, but this was such a wonderful experience and Paris is now one of my favourite cities because of it. The idea that I could visit Paris four times in 18 months still blows my mind.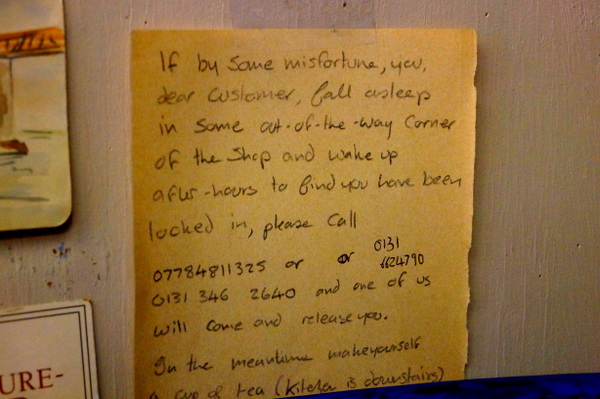 UK Bookshops!
In preparation of leaving the UK for good, I culled my bookshelf the other day. I thought I was being pretty tough until I counted 40 books in the "keep" pile. Oh dear. Between trolling through second-hand bookshops in Edinburgh, Wigtown and the incredible Bookcase in Carlisle, I've amassed an impressive collection. I hate to think what I've spent. Many of them were bought on my quest to collect every Agatha Christie novel (I'm nearly there) and as such, I don't want to part with them. I'll sacrifice clothes, shoes, anything else, to fit them in my suitcase to get back to Australia.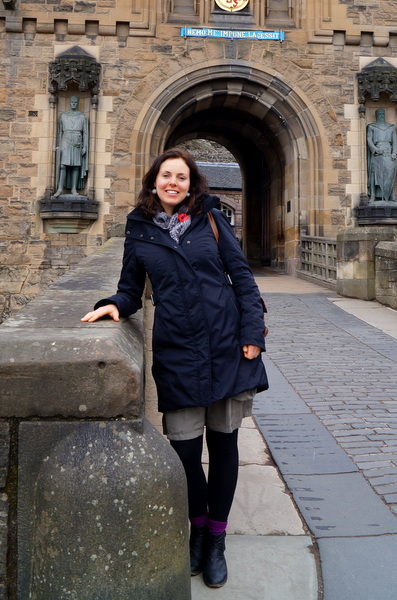 ANZAC Day at Edinburgh Castle
If I could have been anywhere in the world on ANZAC Day, I would have been with my Dad. But since that wasn't an option, I "settled" for Edinburgh Castle. It was a really special event, not least because I adore Edinburgh.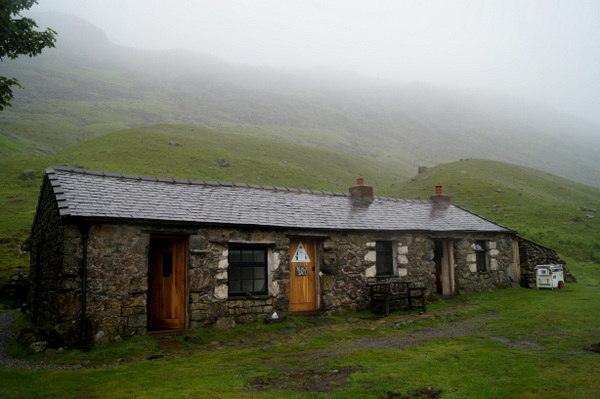 Spending the night at Black Sail
I had heard so many great things about Black Sail hostel and it lived up to my expectations. The weather was miserable, but it didn't matter. If walking in The Lakes has taught me anything, it's that if you wait for good weather, you'll never go anywhere. One of the things I love most about travelling is the people I meet and this is what is most special about Black Sail. The communal dinners, single common area and isolation of the hostel creates a great atmosphere where everyone actually talks to each other. Such an old-fashioned concept isn't it??
So, have I made you want to move to the UK yet?