We were almost at the bottom of Scarth Gap when Black Sail came into view. In better weather the hostel may have been visible earlier in our walk, but the clouds were low. Aside from some sheep, which were heard more often than seen, we might as well have been the only people on earth.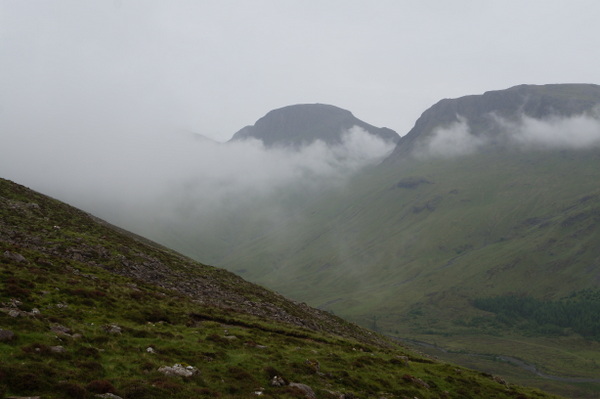 Accessible only on foot or bike, YHA's Black Sail hostel is something of a Lake District treasure. "You haven't been to the Lakes until you've stayed at Black Sail" I could imagine some fell-hardy old timer saying. Visiting it has been on my to-do list since I arrived in Keswick almost a year ago, but it took until my time left in the UK could be better measured in weeks instead of months for me to make the trek into Ennerdale Valley.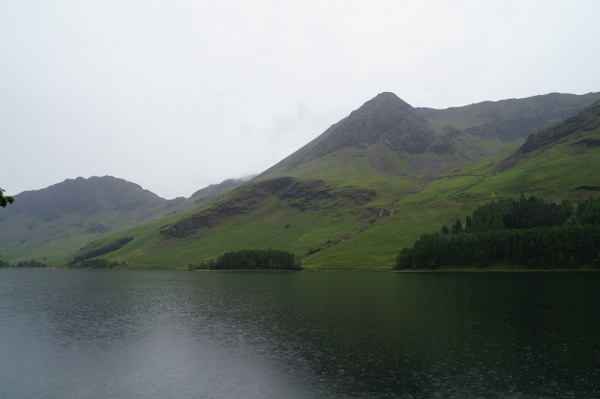 The Walk In
Despite Black Sail's reputation as an isolated hideaway in the Lake District fells, it is surprisingly easy to reach. One of the reasons I'd put it off for so long was overestimating the time I would need to get there. There are routes in from almost every direction, including Wasdale, Buttermere and Borrowdale. A track used for vehicle access to the forestry area (and twice-weekly supply runs by the Black Sail wardens) provides low-level access from Ennerdale – about 6 kilometres away.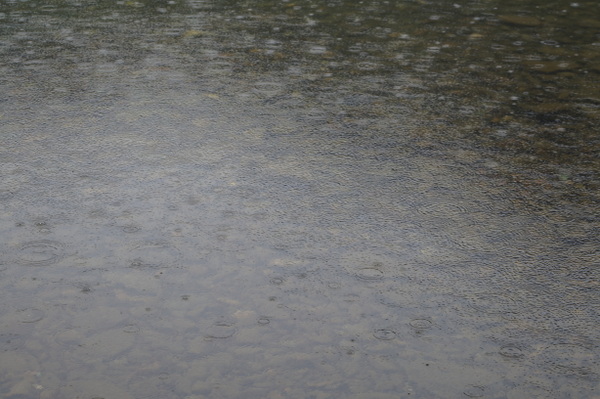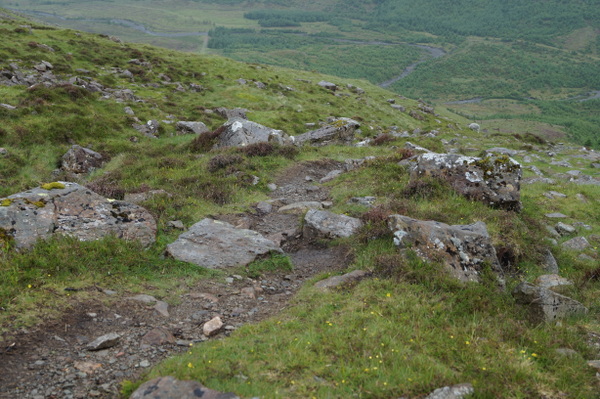 My friend Tom and I walked from Buttermere, along the water and over Scarth Gap in between Haystacks and High Crag. It's a rather steep track and a little slippery in the wet. While I keep fit, I'm not an experienced hiker, but despite not having climbed any significant fells in months, I managed this route with only intermittent half-hearted complaints.
On a clear day, the descent must offer stunning views of the River Liza, the surrounding woodland and the fells above including Pillar, High Stile and Great Gable. While we weren't so lucky, it's the kind of landscape that is beautiful even in poor conditions. Clouds hung low, slicing the peaks from the body of the mountain below and the fog made the valley eerily quiet. We had a view over the valley for about half an hour as we walk to the hostel, but never saw single waterproof-clad walker.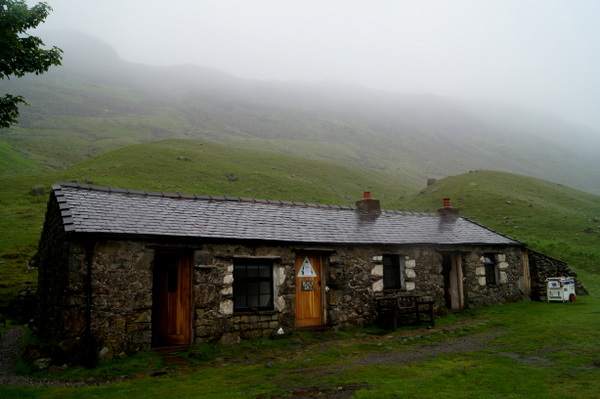 A pit stop
We arrive at Black Sail about midday, pushing open the door to the deserted hut about two hours after leaving Buttermere. I was already in love with the idea of Black Sail as an out-of-the-way escape cut off from reality and just a few minutes inside the dining room was all I needed to fall in love the the hostel itself: the blackboard welcoming walkers to use the hostel's honesty cafe to make a cuppa or enjoy a piece of cake, the lanterns in the window, the old maps and photos on the walls. Everything suggested this place was special.
We had just poured the hot water from the stained and overused kettle into our teapot when the door swung wide and in trod a group of about eight sodden, yet cheerful, walkers. Instantly the hostel transformed from a ghost building into a meeting point in the middle of nowhere. The walkers were Australian, although I failed to recognise the accent and accused them of being New Zealanders. I've obviously been away too long. The group was walking Coast to Coast – a 293km trail from the Cumbrian coast at St Bees to Robin Hood's Bay, in North Yorkshire. One couple, both retirees, were spending a few months in Europe, but some of the others had come over just for the C2C, which takes about two weeks. Black Sail falls early into the second day of the route and is a popular spot for walkers to stop for lunch.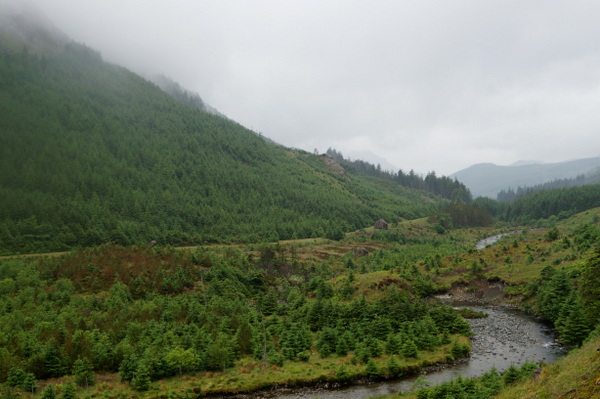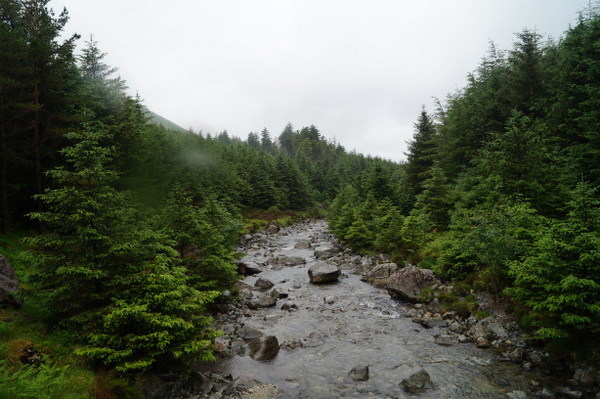 Ennerdale Valley
With the cloud dropping and the tops of the fells almost hidden, any high level walk from Black Sail seemed a wasted effort. So instead we explored the valley, walking along the forestry vehicle track and crossing back and forth over the River Liza. The forest was planted in the 1920s and is one of the largest in Cumbria. In some parts the trees, mainly sitkas, tower above the road and block any views, but in other areas the forest is less mature or thinned out and we can see more of the valley around us. We pass several walkers, some cyclists and a four-wheel drive bringing some feed to one of the herds of Galloway cattle that roam the valley. It's really not the weather for walking for the sake of it.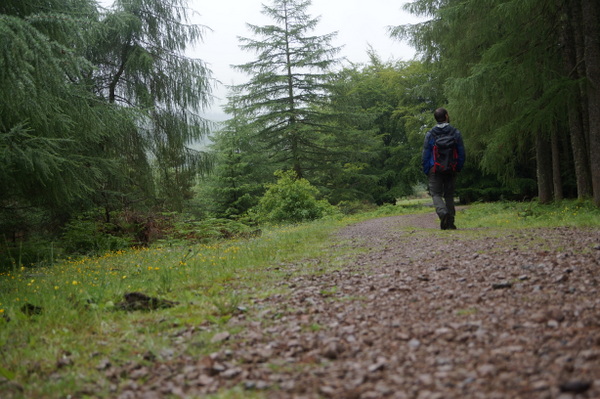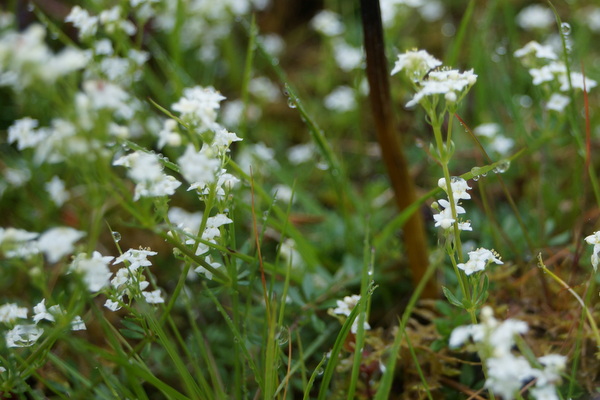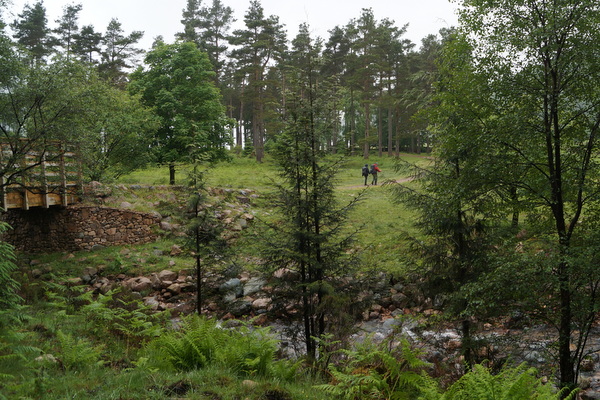 At YHA Ennerdale we stop for a cup of tea and slice of cake thanks to the hostel's honesty cafe before walking to the edge of Ennerdale Water, which feeds the river we've followed since Black Sail. We zigzagged over bridges along the way and do the same on the return so rarely walk the same path twice. While it's been staying light in the Lakes as late as 11pm, with the clouds and the fells around us, it feels a lot later than it is when we return to the hostel about 6pm.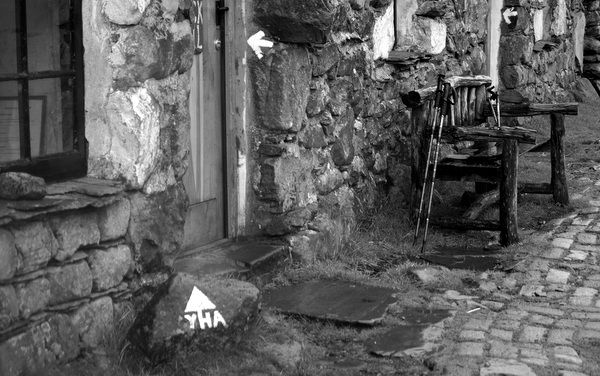 Black Sail
"Can I have sex?" hotel inspector Mel asks halfway into our game of Scrabble. The remark causes most of the room to laugh and two older guests to decide it's time for bed. I have no idea what time it is, but it doesn't matter. There are several empty wine glasses and beer bottles on the table and the dining room has been converted into a drying room with socks hung up on railings above the fire, boots lined up along a roof beam and waterproofs dangling from other railings. We are well and truly settled in for the night.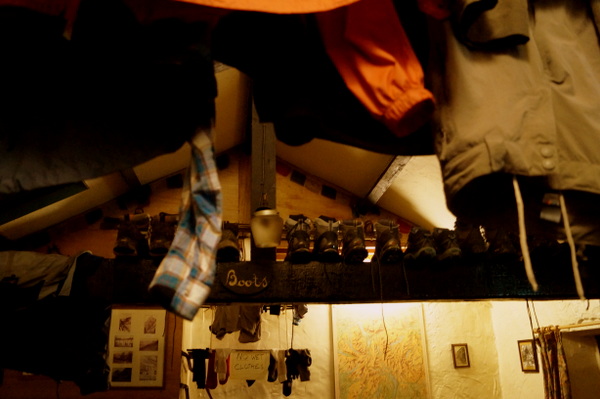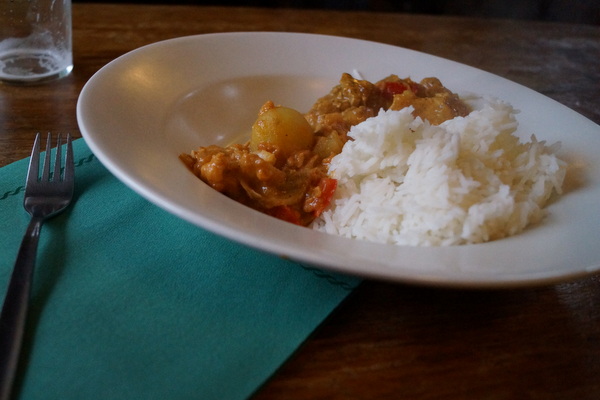 Thursday night is, and has been for a long time, curry night. The tradition stretches back about five wardens and at one time was so popular locals from Buttermere and Ennerdale would walk in to the hostel just for dinner. Tonight it's just the 10 of us. Gareth, who manages Black Sail with his partner Maria, has cooked two curries: chicken and a vegetarian potato, cauliflower and coconut. He sits the pots, along with a third filled with rice, on a table and we help ourselves. That's followed by the most delicious sticky toffee pudding I've ever eaten. Perhaps it really is that good, or perhaps I just think it is because I've spent all day walking in the rain and anything warm and sweet tastes like heaven.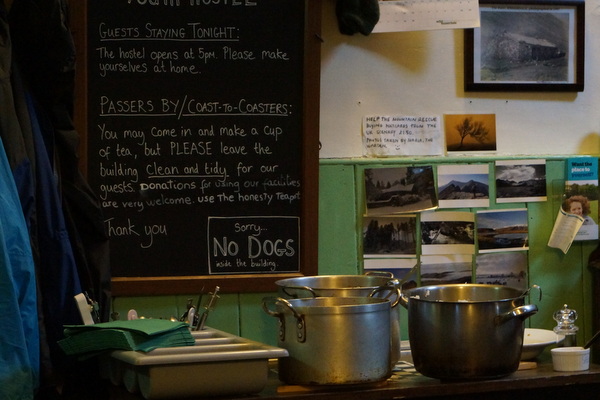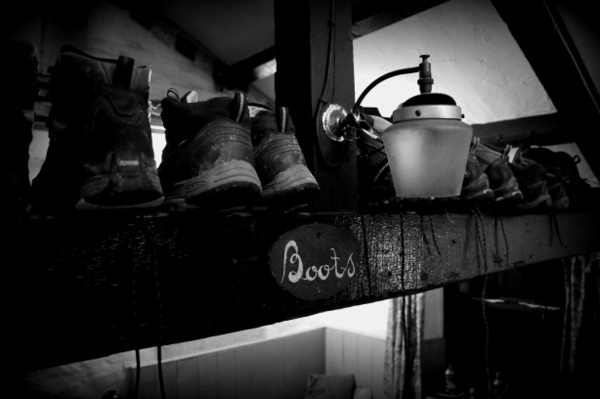 After dinner we start a game of Cluedo, but after several rounds of "I suspect Professor Plum…" we realise seven cards are missing and give up and switch to Scrabble. Susan, a pathologist from Oxford, has what her friend Jackie, a Lakes local, describes as a "fantastic set of letters". Except there are no vowels and Susan is stumped.  The five of us contribute suggestions. I doubt the word "we" has even been used so much in a game of Scrabble. "What letters do we have?" "Should we try hen down this side?" Any disagreement – "Can we have 'YO'? Can we have 'WC'?" –  is settled by Lucy, who is playing Scrabble with her partner Dan on the next table. We default to them for rulings after realising they brought their own board. They must know their stuff. Lucy had no idea she'd be at Black Sail tonight – their stop here is part of a treasure hunt Dan has organised for Lucy's birthday. Clues hidden in advance, including one posted ahead to Gareth and Maria, are guiding their trip, which is to end with a 1920s party dress Lucy has been told to pack, but has no idea what it's for. And no, he isn't planning to propose at the end of the hunt. Meanwhile Gareth, tucked behind the corner in reception in case any of us wants another drink, practices his guitar while waiting for us to call it a night.
There is little any of us have in common except that a night in a former shepherd's bothy in the Lake District sounded like fun. We've all spent the day walking in the rain, and will do again tomorrow with most of our clothes still wet, but no one complains. It's all part of the experience.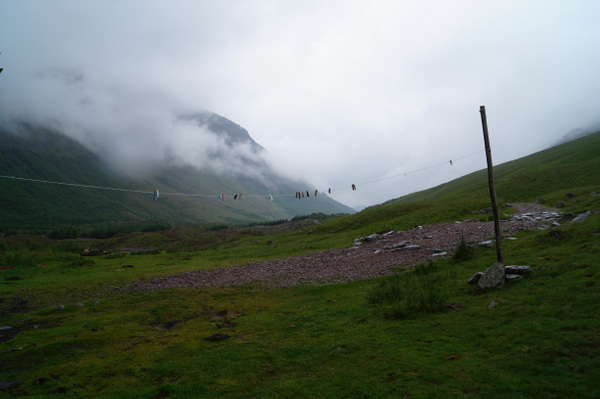 Back to basics
"Back in the day" YHA's were member's only accommodation for guests who arrived under their own steed (no vehicles allowed) and everyone helped out with chores. It was about a bed, cheap food and good company. Now, the focus is on wifi and at some hostels the beds are even made in advance – a feature that continues to surprise and confuse long-term hostelers who think someone must have already claimed the bunk.
But Black Sail is the exception. It is indeed basic – very little has changed since it was opened as a YHA hostel in 1933. Warden's accommodation and a kitchen were added in the 1950s. There are three bedrooms, two toilets and a shower, all which are only accessed by going outside. Not so bad in summer, oh wait, it is summer and it rained non-stop during my stay. The shower was warm and very welcome after a day in the rain, but I kept it short. I don't want to be the one who left everyone else in the cold. There is a gap of almost a foot between the door and the floor and roof, through which I can see the fells while I quickly wash away the day's hike. The toilets use a poem to urge guests not to flush if it's not necessary. There is no mobile coverage or power outlets and after dinner and breakfast we each wash our dishes and put the kettle on for the group.
The hostel was to be refurbished before Easter, but the work, including new plumbing, windows and re-roofing has been rescheduled for later this year.
A return to the real world
The rain, as forecast, has got heavier overnight. I can hear it thump on the roof as I decide how important it is to be up on time. The cereals, tea and coffee and toast are placed out at 7.30am and Gareth has the cooked breakfasts ready by 8am. There is no hot holding he warns, so it you're not there on time, it will get cold. After breakfast we make our lunches and we gather up our items from above the dining room – making the area look less like a washing machine threw up in it. Most of our boots are still wet, but with the weather the way it is, that won't concern us for long.
The rain eased at some point, but the clouds are so low we're walking right through them. In what feels like no time at all we're back at Buttermere. The walk back seemed so much shorter than our trip over. Was it really just yesterday?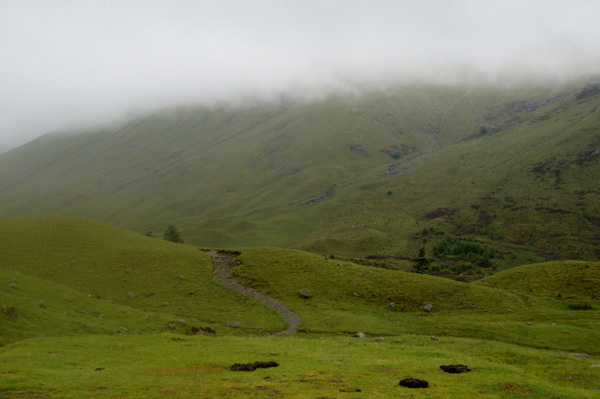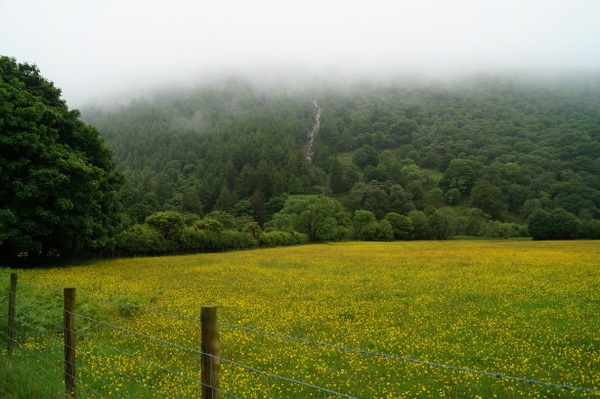 If you go
YHA Black Sail is only accessible by walking or cycling. The easiest route would be parking at Ennerdale and walking on along the vehicle track about 6 kilometres to the hostel. It's possible to get to Buttermere by bus and walk into Black Sail from there.
Beds can be booked online at www.yha.org.uk or by calling YHA Buttermere. Dorm beds cost £18 for members and £21 for non-members.
Breakfast, dinner and packed lunches are available at the hostel. Dinner is served at 7pm and guests help out by washing their dishes after the meal.
The bedroom, toilet and shower have exterior access only – you will have to walk outside if you want to use the bathroom in the night.
There is no mobile phone reception or electrical sockets.