A little while ago I wrote about my reasons for not wanting to live in London. All of them still stand. But that doesn't mean I'm not interested in visiting occasionally.
My most recent trip to The Big Smoke had one purpose: to catch up with some friends. But visiting working friends during the week left me with some time to spare. It was my third trip to London, which is nothing given the amazing array of things to do in a city like this. But in those previous visits I did many of the things I thought I wanted to do in London.
It was a wonderful position to be in. Without the pressure of making sure I saw Buckingham Palace or walked the Tower Bridge, I filled my days doing simply what I wanted to do.
On the train back to the North-West I thought back over my trip and realised I had inadvertently discovered the ingredients for my perfect day in London.
Morning run in Hampsted Heath
Sure I know about Hyde Park. Before my first visit to London it was described to me as a great, big field. Which is exactly what it is. Hampsted Heath could be described as the same, except it's better. I met a friend here for a morning run and the only thing I knew about the place beforehand was a scene in Notting Hill was filmed up there. It had snowed the day before and the little hills looked beautiful. We ran through trees, up hills, down hills, past ponds, over bridges and so on. The Heath is pretty big – 320 hectares compared to Hyde Park's 142. We ran for about 6km, stopping at Parliament Hill to enjoy the view over the city's skyline.
Breakfast in Notting Hill
It doesn't take long for a city like London to wake up. But in Notting Hill, things move a little slower. As part of my tea quest around London, a cafe called Ottolenghi was recommended to me. I visited its cafe in Islington for lunch, but on my last day popped into its tiny Notting Hill store for breakfast. The cafe tucked away from Notting Hill's main drags (Portbello Rd and the like) and I suspect has a loyal customer base, especially this early. I ordered fruit salad, a scone and a coffee and joined a few other morning-paper-readers at the table in the back. While travelling I sometimes miss that feeling of familiarity I had with my favourite cafes back home – knowing the menu off by heart, having the waitress start my coffee before I even order one etc. Although this was my first visit to this Ottolenghi in Notting Hill, I felt so comfortable. It was so peaceful and if I lived in London, this place would come to know my coffee order!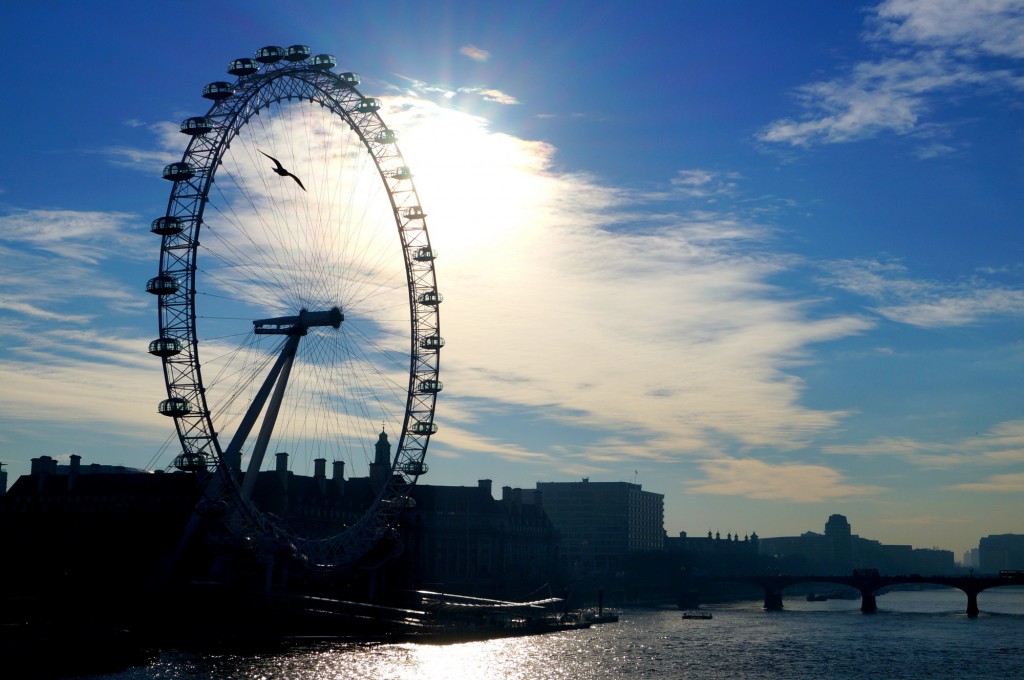 A stroll along the Thames
When I think of London, I think of the Thames. I spent many Saturday night's watching The Bill, and at the end of each episode this would flash up on the screen, showing some of London's landmarks reflected in the water. For many years, that's what London looked like to me. On the morning I did this walk the sun was shining and the sky was blue. Rare for London, I know. I caught the tube to Westminster, crossed the bridge, and walked along the London Eye, back over another bridge to the tube at Embankment. In summer, this area would be packed! Crazy packed. But this was a Thursday morning in January and the Eye was closed for maintenance. London often feels so crowded and dense, but here, I felt I could breathe.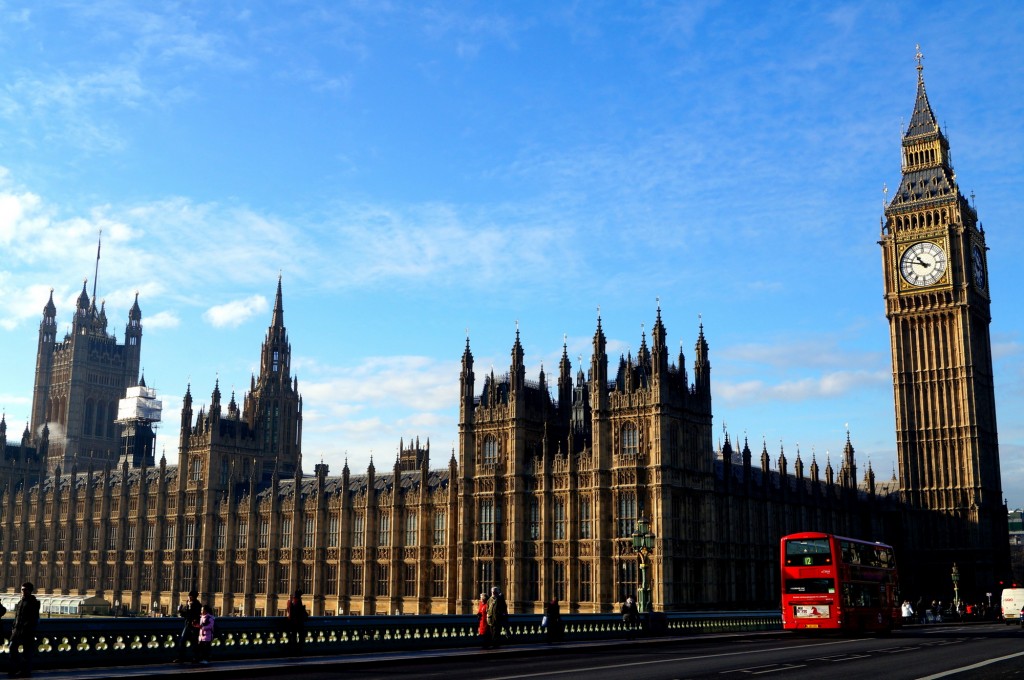 Lunch from the market
Now my perfect day will have to be a Thursday, in order to make the Bloomsbury Farmers Market. I seem to always be searching for country experiences don't I? But really I just love good food.
There were lots of choices: paella, sausages, quiche, fresh bread, cakes, scones. My slow-roasted lamb in ciabatta with mint and apple sauce was absolutely moreish. And only £5.
There are lots of other markets on various days around the city including in Notting Hill, Maryledone, Islington, Parliament Hill and South Kensington.
If I couldn't make it to the market, my next choice would be Ottolenghi – this time in Islington. The food here is simply amazing and the chefs have such a commitment to quality. Although it's not cheap and lunchtime is crazy, so I still vote for the farmers market.

A matinee at the theatre
I'm not a theatre buff, but London is home to some incredible stage shows and some just can't be missed. The Lion King was breathtaking. It sent shivers down my spine. My latest visit was to see Agatha Christie's The Mousetrap, which probably appeals to a more select audience, but I'm a big fan of the author so was thrilled to her the iconic play. The array of shows means you'd have to really hate the theatre to not find something you like. There's Charlie and the Chocolate Factory, Monty Pythong's SPAMALOT, Shrek the Musical, Phantom of the Opera, Thriller Live, We Will Rock You…. the list goes on. While London's West End is a sight at night – emerging from the theatre to the lights and buzz of the theatre district – I prefer the matinees as there is a chance of cheaper and better tickets. Plus the show will finish just in time for…
Afternoon tea
It just has to be done doesn't it? My recent tea quest introduced me to some great little places, but one that really excited me was Drink, Shop & Do. I'm not really cool enough for a place like this, but it's just so quirky and fun. The cakes are amazing – I utterly devoured a hefty slice of vegan pumpkin and coconut cake. The afternoon tea menu looked just as good, so on my perfect day my friend and I (afternoon tea required a minimum of two people) would drink tea from our mis-matched china cups, eat our delicate finger sandwiches and cakes and discuss whether we should return for the Mr T Cosy Beginners Class or the Vintage Hair & Make-Up evening.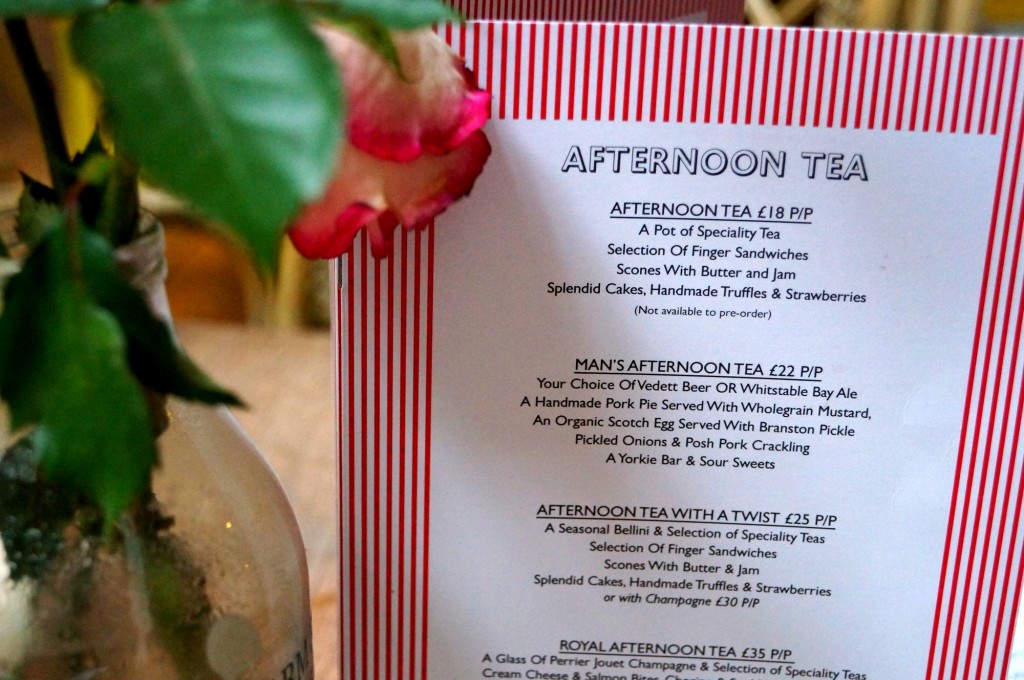 Browsing at Daunt Books
As a self-confessed bibliophile, I could (and do) spend hours in bookshops. As a travel lover, I could spend days in Daunt Books. It specialises in travel books, but the Marylebone store is also one of the most beautiful bookshops I've seen. There's even a second-hand section upstairs. The staff must be used to people coming in just to gaze around the store or even curling up in one of the chairs to read for a bit. The store is open until 7.30pm during the week. If I still hadn't got my travel book fix I might also visit Stanfords, in Covent Garden, which is open until 8pm most nights.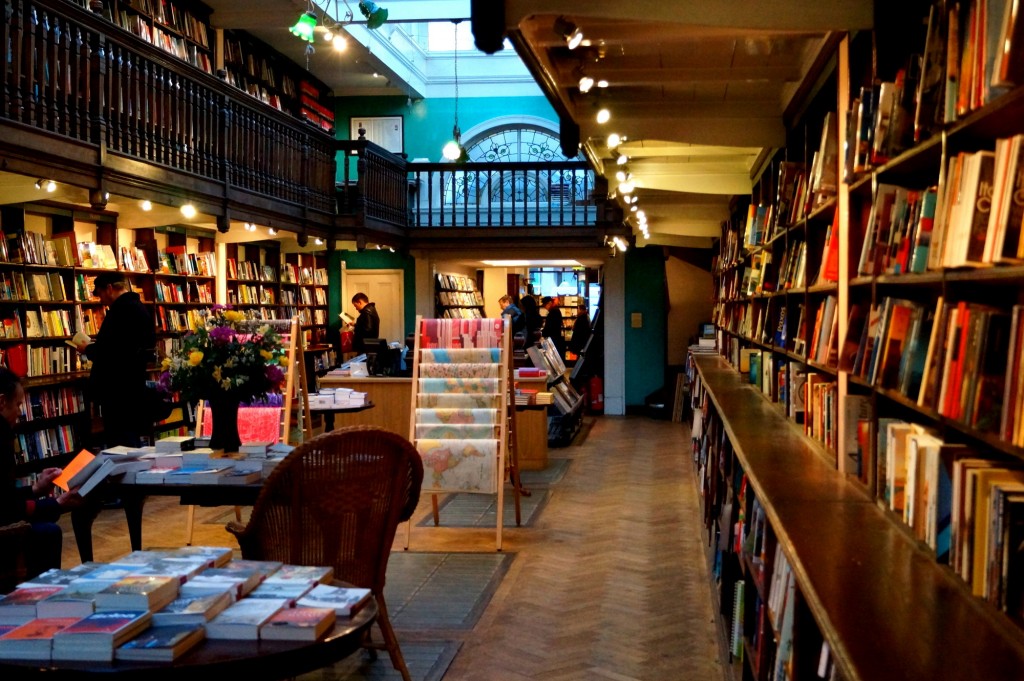 Walk to Waterloo
I met friend of mine who moved to London a few months ago at her work near Euston Station. When my tardiness meant we'd miss yoga, she suggested a walk through the city instead. Our destination was Waterloo Station, which meant we had to walk across Waterloo Bridge. It's my friend's favourite walk and that's not surprising. Look at the view:
Dinner in Marble Arch
More than a third of people living in London were not born in the UK. For a few years Chicken Tikka Masala was voted the countries favourite dish. But according to my reading, last year Chinese stir-fry won out. Either way, fish and chips and anything involving a Yorkshire pudding are well out of vogue. A visitor could get frustrated by the lack of "traditional" cuisine, but I'd rather embrace it. The diversity of the population is reflected in the restaurant menus, particularly in Marble Arch. The neighbourhood has so many choices for food: Moroccan, Lebanese, Indian, Pakistani, Italian and so on. I craved Moroccan so sunk my teeth into a mouth-watering lamb dish.
Evening stroll by the fancy houses
Nearly every house in London might as well have a sign out the front saying "you can't afford to live here". Full on lamb and needing to get back to my bed in Holland Park, I decided to skip the tube and walk along Bayswater Rd. I've stayed in this area of the city a few times and love admiring the gorgeous buildings. The road is busy, but for that reason it's a safe place to be alone at night. When I reached Notting Hill Gate I veered of the main road and into peaceful neighbourhood. The houses, some white and regal, others painted and lovely, are so beautiful. And if you live in Notting Hill and have a gap in your curtains, I will glance in as I walk by and be even more impressed that the houses are just as beautiful inside.
So there you have it. Not many big-name sights. Lots of tea and delicious food. Some logistical problems (for example the theatre district is nowhere near Drink, Shop & Do at Kings Cross, which is also far away from Daunt Books at Marylebone. And matinees are rarely held on a Thursday meaning no farmer's market lunch followed by a trip to the theatre).
But I didn't say this was the most practical day in London.
Just the perfect one.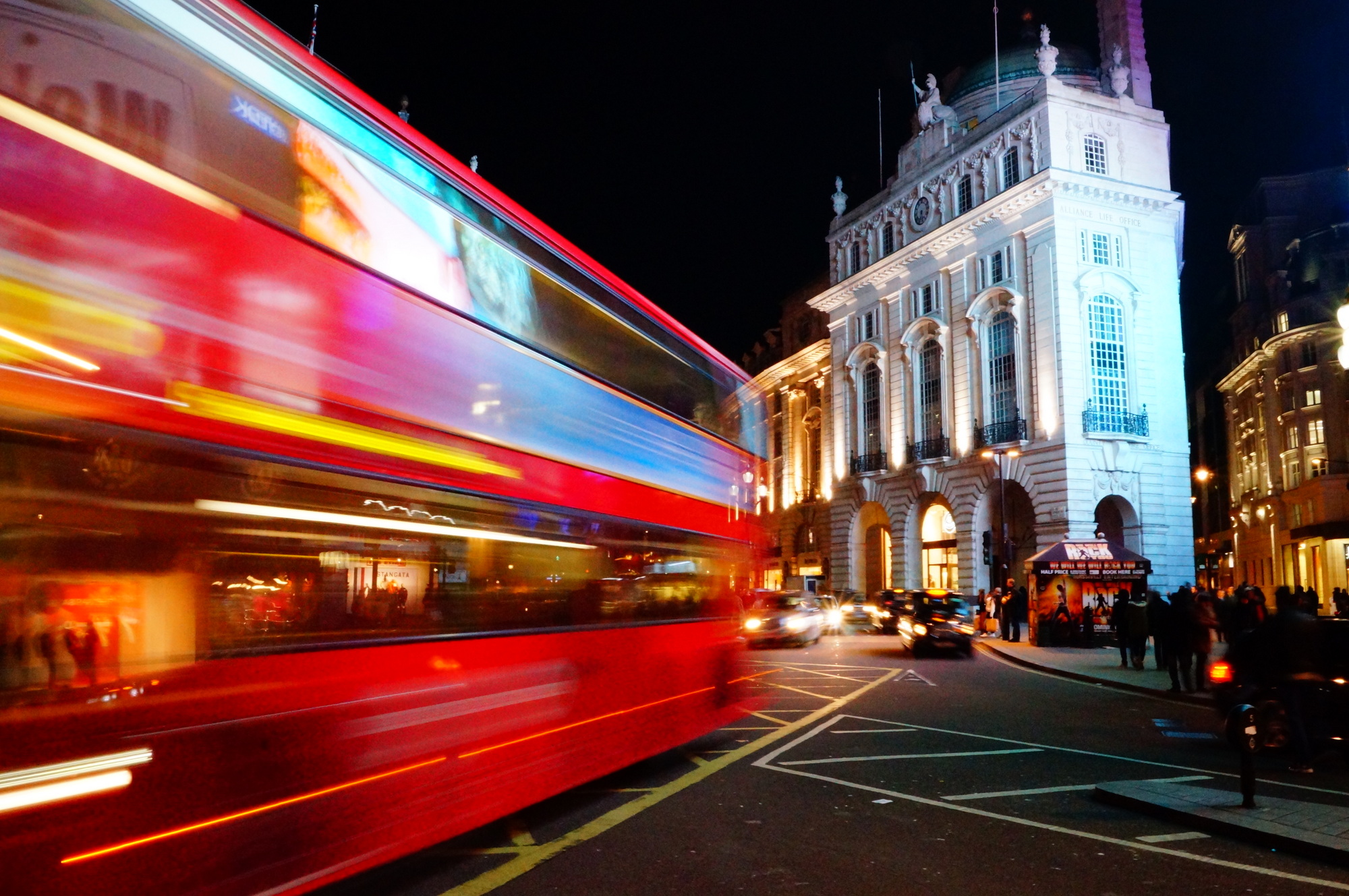 What would your perfect day in London include?