If you think Miss Marple is a brand of cake mix and Poirot is a French wine, this post may be of little interest to you. However if the dotty spinster from St Mary Mead and our little egg-shaped headed man are familiar, then carry on old chap.
I was introduced to Agatha Christie by my grandmother, who filled rows of her bookshelves with the thin, paperback mysteries. She had nearly all of them. A few years ago, I took custody and began my own mission for the complete set. I swapped copies with a friend, carried a list of the missing books in my purse, and visited many a secondhand bookshop in search of them. I could be a lot closer to my goal, but I don't like to pick up too many at once. Spoils the fun. And the mystery.
While many places Agatha Christie wrote about were fictional, there are several places of significance to her own life that can be visited in Britain. A few months ago I found the small chapel in Edinburgh where she married her second husband, Max Mallowan. At the time she was such an identity, the wedding was held in Scotland toescape the press. Her former summer house, Greenway, in Devon is run by National Trust and open to the public and her grave can be visited at Cholsey, about an hour from London. I plan to visit the latter both in coming months.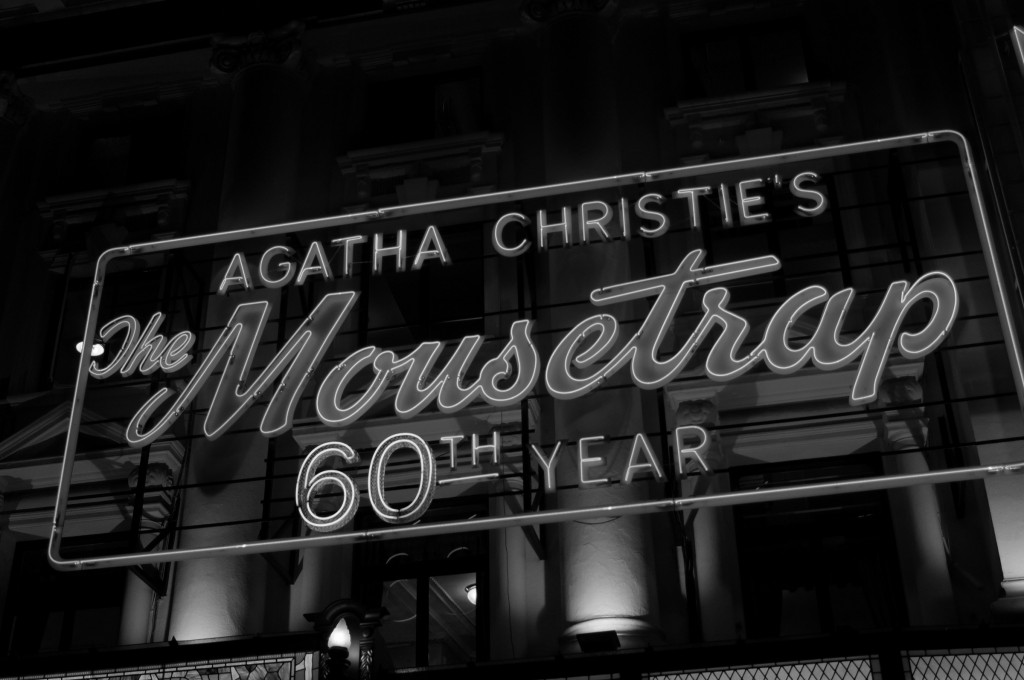 But in London there is a major Christie experience to be, well, experienced. In November 1952, a play developed from one of Christie's short stories opened in London's New Ambassadors Theatre. A few months later it moved next door to St Martin's Theatre. It was in this theatre, 60 years later, I sat and watched Christie's masterpiece, The Mousetrap. It is the world's longest running play having been staged continuously since it opened. The Mousetrap enjoys a longevity productions such as The Phantom of the Opera or The Lion King can only dream of. I sat in the fourth row of performance 25,064. Agatha Christie fans, theatre buffs and intrigued tourists keep the show running night after night after night.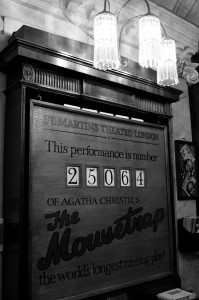 Being the fan I am, I had high expectations for the show – or more specifically, the plot. It was the whole "will the movie live up to the book" fear readers have when novels they enjoy are acted out. The only benefit here was there is no book to be read. There is a short story, however it isn't allowed to be published until the play has stopped running.
The story and the characters came to live on the stage just as they do in my head when I read one of her stories. I've seen some of the TV movies made from Agatha Christie's novels, but I felt the stage performance was closer to how I imagine things when I'm reading. The stage show isn't influenced by camera angles, zooming in on tell-tale signs or expressions and there's no soundtrack to add drama or suspense. It feels more authentic. Just the characters and the storyline. The plot is classic Christie, but that's all I'm going to say about it.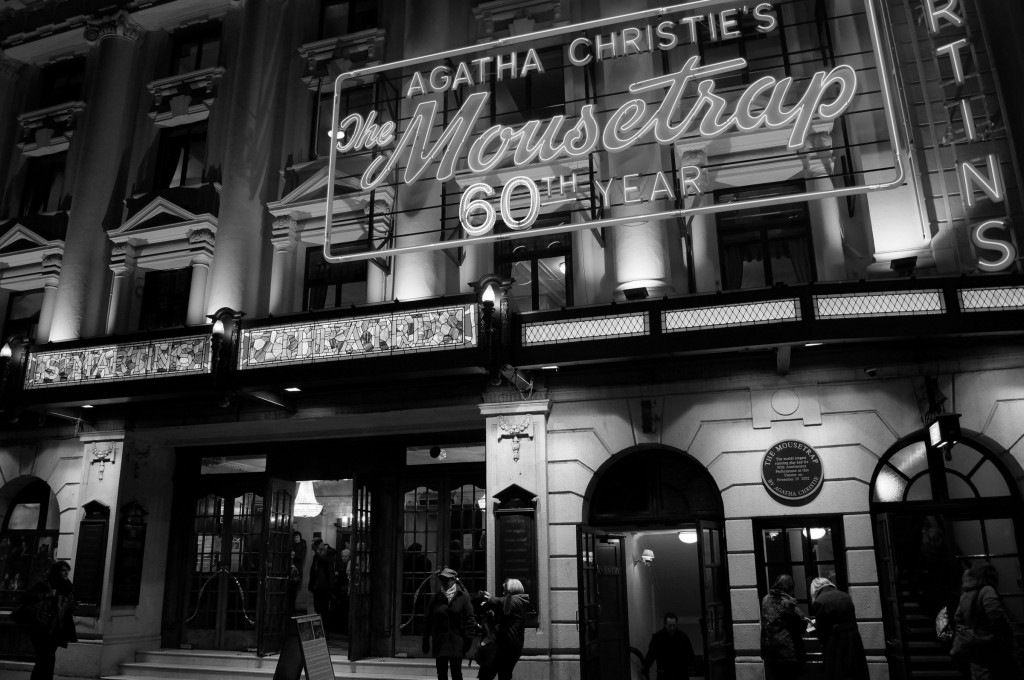 See the most marvellous thing about The Mousetrap is that going in, I didn't know who dunnit. Of course, it's not like I Googled it. Well, not until after. And side note. Wikipedia – shame on you!
At the end of the show the audience is asked not to re and any true fan will take it to the grave, ensuring it remains London's best kept secret.
Tickets are available online, although I bought mine at the theatre's box office the day before. Prices range from £16 to £43.