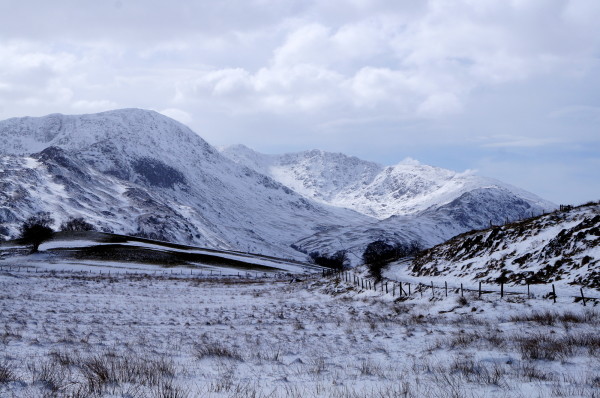 English weather often reminds me of what I grew up with in Tasmania: frequently wet and cold, occasionally sunny and beautiful, but most of all:
consistently unpredictable
So when I woke up to five inches of snow outside my window just over a week ago, it made me a little nostalgic for my island home.  It wasn't the snow that cast my thoughts to Tassie. (While it does snow in Tasmania, the only places to receive regular falls are the inland mountain ranges. I certainly didn't have to battle it on the way to work.) What reminded me of home was that this dumping of snow – the biggest the area has seen in years – came in the third week of spring.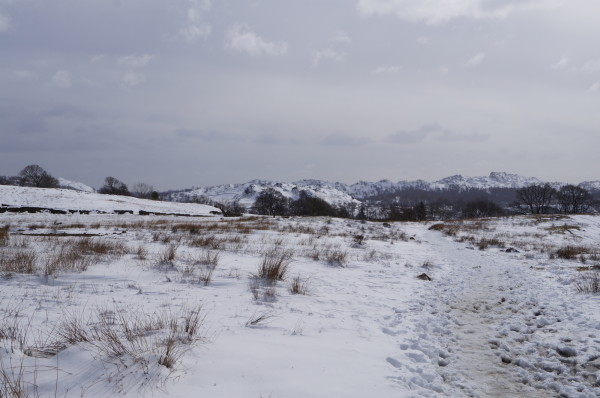 I've been on the look out for lambs and daffodils, but instead I was trudging through 13 inches of snow in gumboots to get to work, helping strangers push their car out of trouble after a three-point turn went wrong, and fielding calls from cancelling hostel guests.
I wasn't complaining then and I'm not now. The snow is still a novelty for me. While it wasn't too severe in the Lake District, other parts of the UK really suffered. A lot of livestock were buried and some towns were without power for days. We got off very easily by comparison.
In the Lakes, the snow started in the early hours of Friday and didn't stop until late Saturday. On Sunday, the ground was still blanketed with snow but the roads were clear, buses were running and the sun was shining. Perfect walking conditions.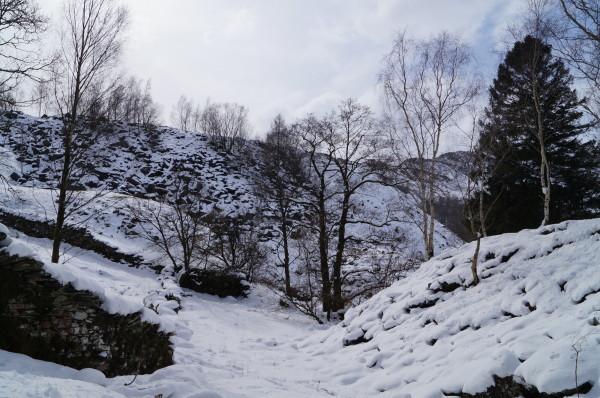 Strong winds put the fells off-limits so instead we opted for an easy, low-level loop from Elterwater out to Skelwith Bridge.
I love walking in the snow.
Everything looks so magical and picturesque. It's impossible not to enjoy it.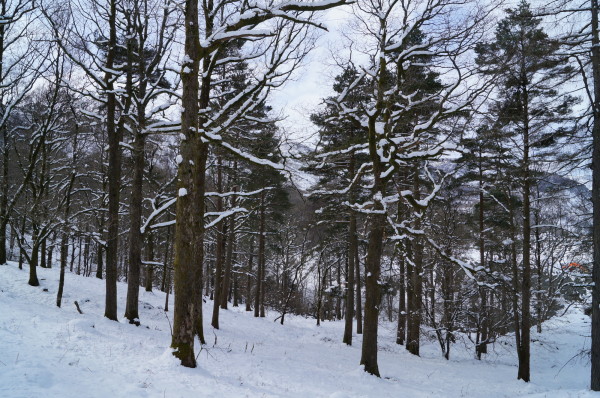 We saw some impressive snowmen and even an igloo in the works. There were kids riding sledges and even some snow "graffiti".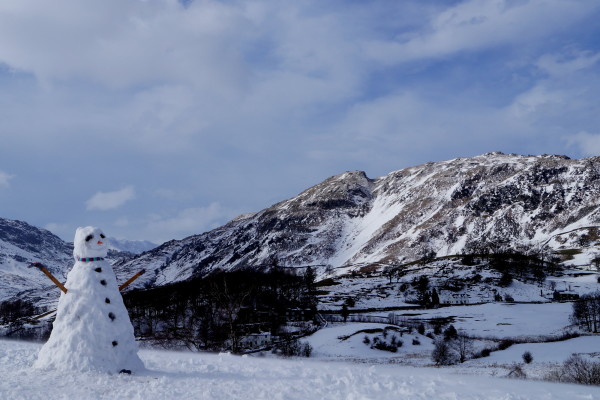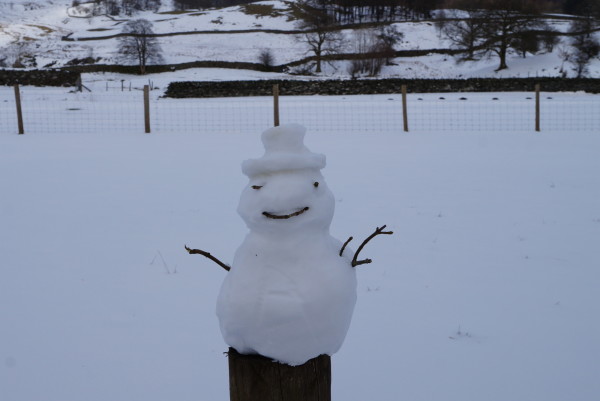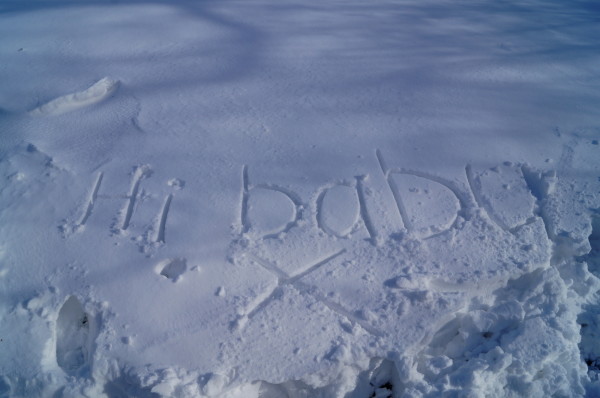 Even with the UK's unpredictable weather, I thought it was surely the last snow for the winter. But we had more flurries all week and they now say temperatures won't improve until the end of April. So instead of the White Christmases I've wanted for the last two years, I was treated with a White Easter.
I climbed Helvellyn, England's third highest mountain, last year, but really wanted to see it in the snow. There is such a great view of the surrounding fells from the summit. But fell walking in winter isn't often for me. The conditions can be dangerous and often call for more serious equipment than I can be bothered investing in (crampons, ice axe, proper winter walking shoes etc). But on Easter Sunday, everything fell into place. There was still snow on the fells, but not enough to require crampons. It was a little slippery, especially on the way down, but manageable. At one point I gave up walking, sat on my ass and pushed off, sliding about 30m down the fell yelling "weeeeeeeeee".  It was a highlight.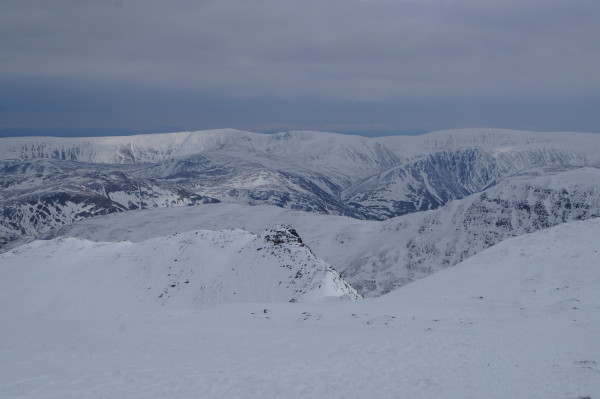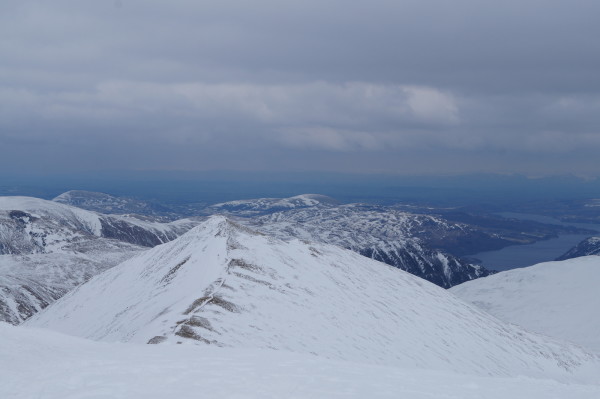 I'm still loving the snow, but it would be nice to go outside without wearing half my wardrobe. Come on spring!!