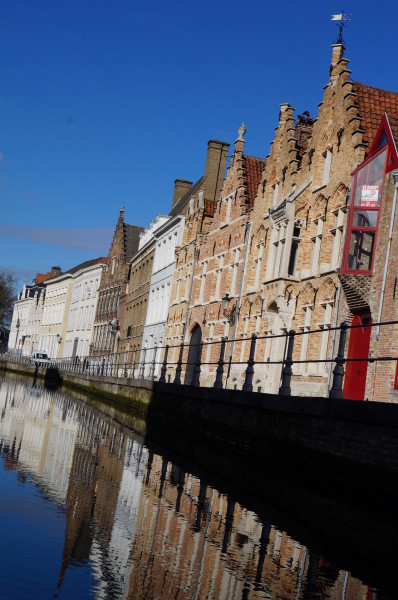 A cute medieval town filled with chocolate, chips, waffles, beer, canals and that tower that's in In Bruges. Everyone thinks they've got Bruges all summed up. But even this town that takes hardly 30 minutes to walk from end to end, has some surprises.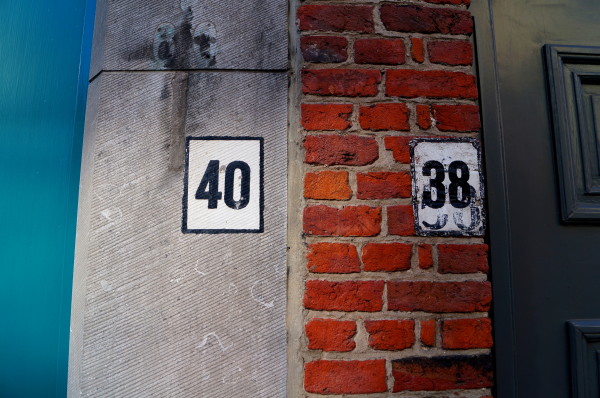 You can't get lost
The house numbering system in Bruges is simple: All roads lead to the Markt Square. The building numbers start at 1 at the edge of the square and move out. So if you need to get back there it's simple – just follow the descending numbers on any street. When that reaches another street, follow the descending numbers on that. Eventually, you'll end up in the Markt Square.
If it has a view, don't eat there
If it overlooks the canal, don't eat there. If it looks out onto 't Zand Square, don't eat there. The Markt Square? Don't even think about it. You'll only end up paying for the view, which you can enjoy without a sub-standard meal. To find a place to eat, start in the Markt Square. Then walk for at least 5 minutes. In any direction. It's hard to avoid cafes and restaurants that cater for tourists because the entire city does, but you can limit the extent to which you're paying "tourist prices" for so-called "local experiences". Just follow the streets and you'll find plenty of places to eat, especially lots of small Italian restaurants. It's not especially cheaper, but you will escape all the tourists who couldn't be bothered leaving the centre. One exception to this is Bar Des Amis, it's just around the corner from the Markt and is just as popular with locals as it is tourists.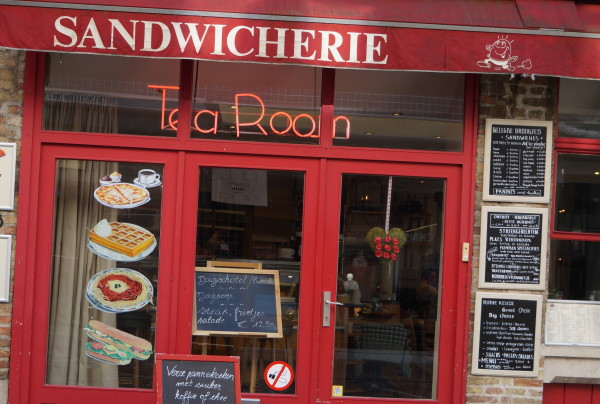 A tea room won't necessarily serve scones
When is a tea room not a tea room? When it's in Belgium. A cafe may have a neon sign screaming "tea room" but all that means is you can get tea and coffee there. If you're looking for a charming tea place with cakes and scones, you'll most likely be disappointed. There are a few places that do deliver on the "tea room" experience such as Prestige, Ginger Bread and De Proeverie.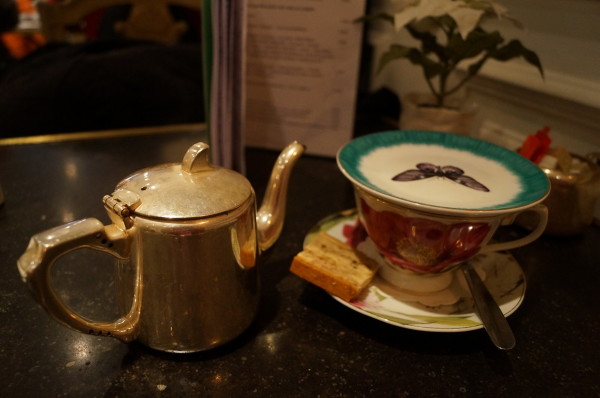 In with the new
Bruges' image as one of the last untouched medieval towns is obviously important to it's identity – especially in the tourism industry. But while the horse and cart rides are nice, Bruges is (slowly) showing it's alternative side. Hidden among the chocolate and lace stores are some less traditional and more interesting finds such as the vintage and second-hand shops (Madam Min and Think Twice), the concept store and coffee bar Chez Madame Moustache and the artists' squat donkey kollektief. A pub worth checking out is t Hof van Beroep, which has not only the compulsory impressive beer menu, but also an even-more impressive gin selection. There's often live music and it's been known to host comedy evenings.
 
Catch the last of the sun in the Markt
As the central point of the city, the Markt is a great location for a spot of people watching and and the best place of all is on the steps of the Provincial Court. Bruges' narrow streets loose the sun so early, but these steps catch the last of it. As it dips below the buildings and casts the rest of the square in shade, it's here you'll drain every last ray. If you're lucky you'll overhear someone ask where the Belfry is.