When I came to the Lake District for a job interview in July last year, I had no idea what was waiting for me. I'd simply applied for a position that wasn't too far from people I knew. As the bus left the rural paddocks south-west of Carlisle and entered the mountains of the Lake District, I stared out the window gawking.
Almost a year later, I am still in awe of the view from the bus window. Usually public transport isn't the most glamorous method of getting around, but riding the bus in the Lakes is not the mundane experience it can be in the city. In Vancouver I crammed in among commuters enthralled, or at least pretending to be, with the day's edition of Metro and university students who used the ride to study. Here, the buses are instead full of weary, rucksack-laden walkers and well-behaved dogs and the drivers are experts at navigating the narrow country roads. On more than one occasion I've watched people get out of their cars to direct the bus through a tight squeeze. Reversing up a hill to allow for a car to come through from the other direction is common and two buses meeting is always interesting. I boarded the last bus home one snowy winter evening only to be told by the bus driver that he wasn't sure how far we'd get, but he'd "give it a go". It was one of the more exciting bus rides I've taken (a crazy trip to the Great Wall in China tops that list), but we made it.
I've become so accustomed to traveling by bus that I don't think anything of a 40-minute ride that would take half the time by car, or taking three different buses over half a day to get to my destination. Last week I went to Buttermere for the night – the starting point for my walk to Black Sail. I took the #505 from Coniston to Ambleside, the #555 from Ambleside to Keswick and the #77 from Keswick to Buttermere, totalling just under three hours on the bus. This time I captured the views from my seat.
Please excuse the blur, reflections and splotchy bits.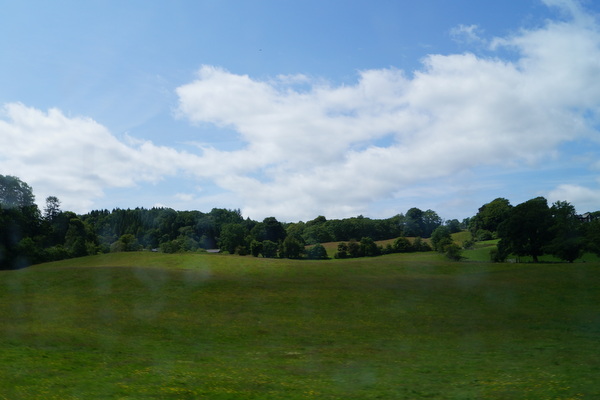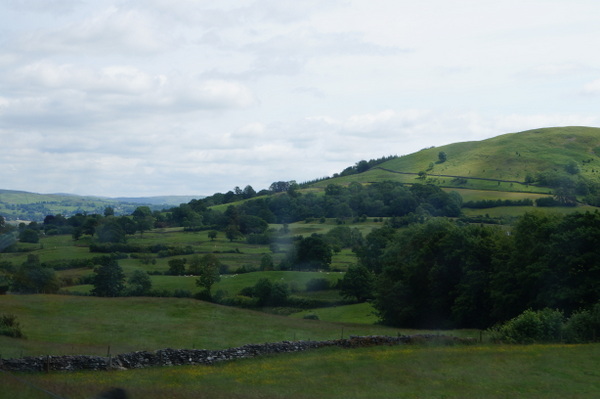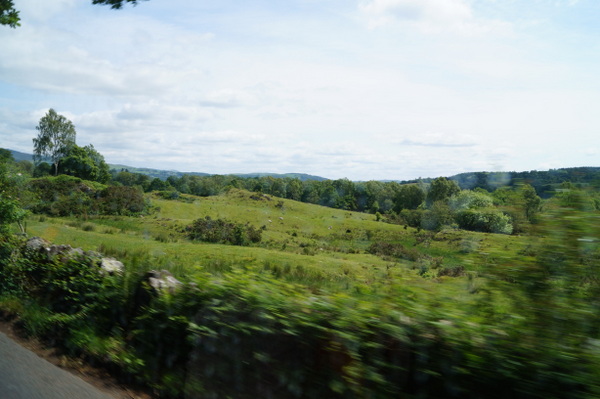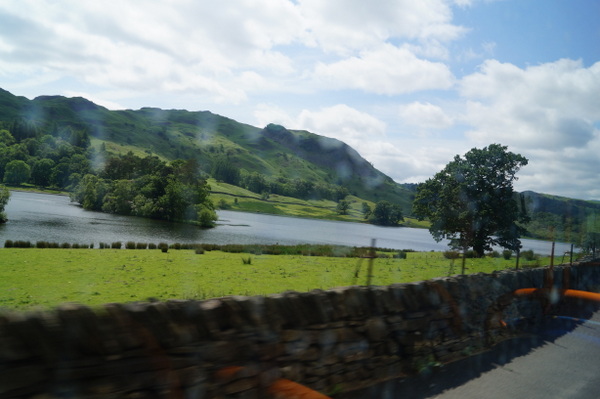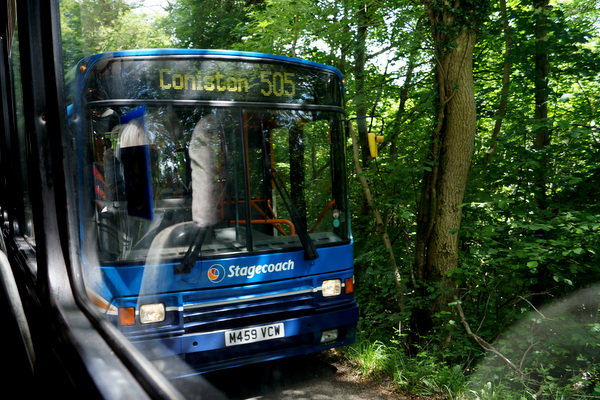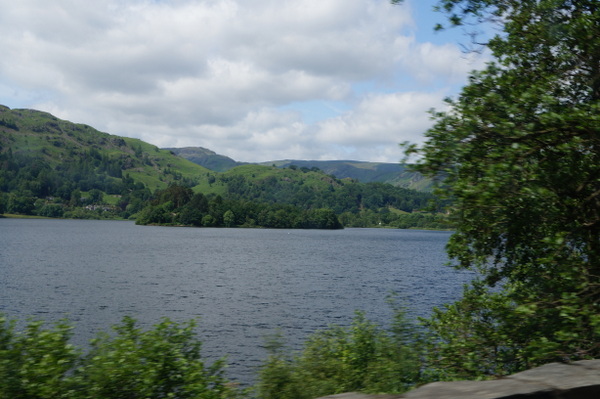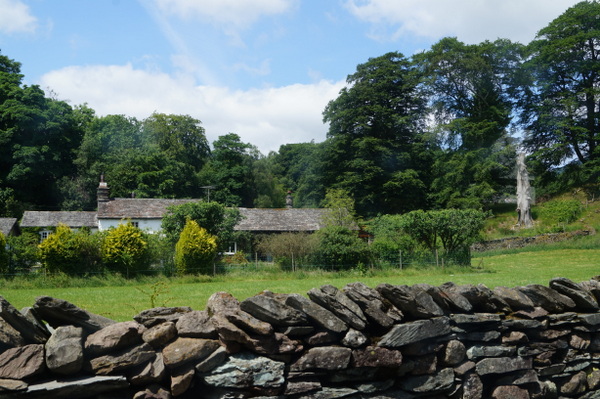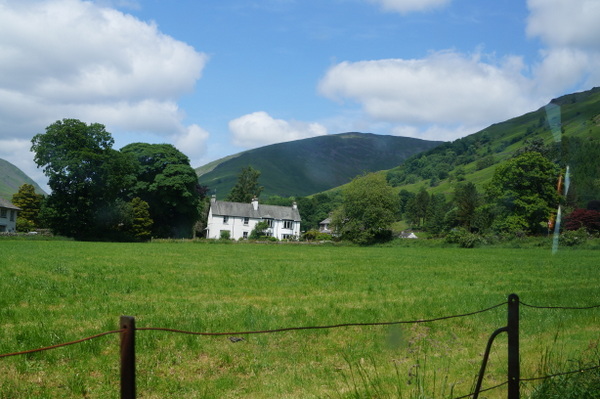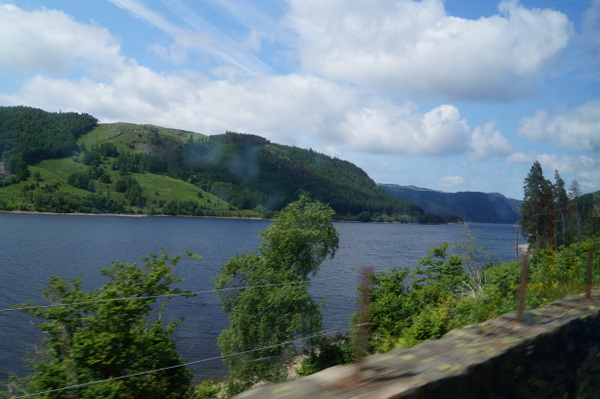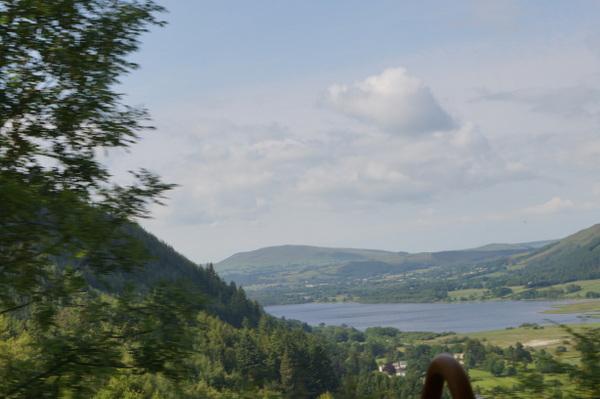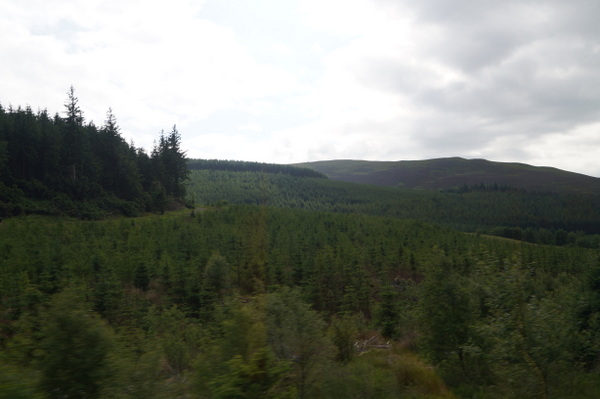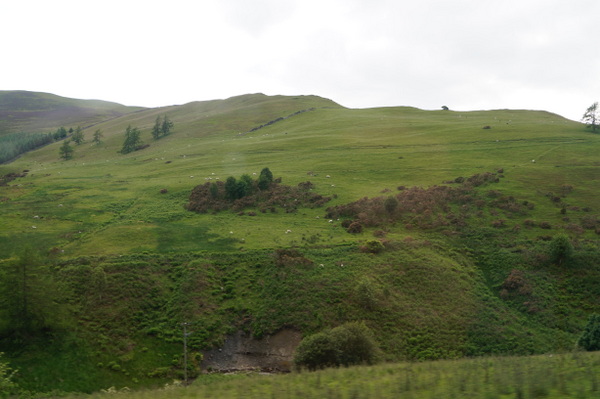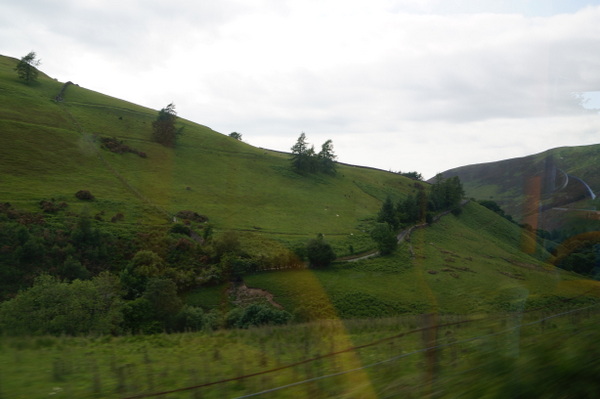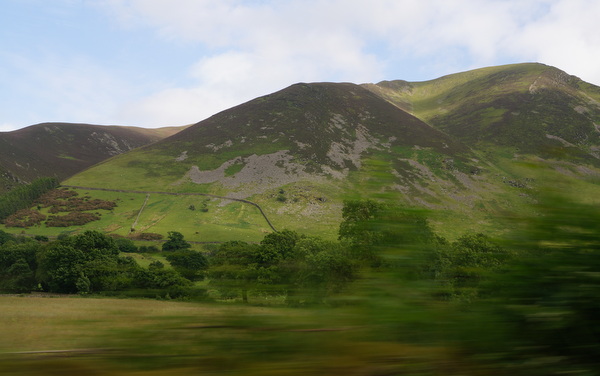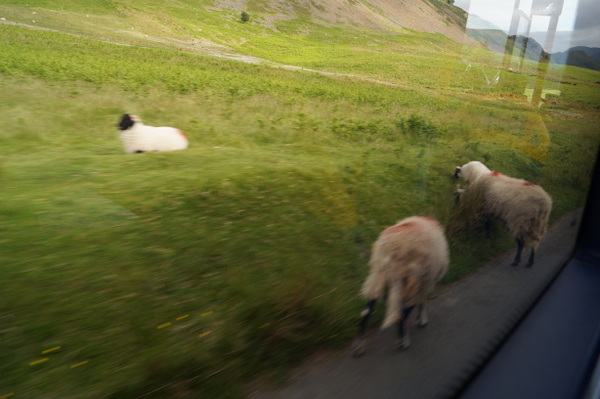 An all-day North-West Explorer ticket for the Stagecoach buses in The Lake District costs £10 – not bad for a full day of sightseeing.