Jan van Helden was eight years old when the Dutch town of Nijmegen was liberated towards the end of World War II. It was midday on a Sunday when the "confetti" fell from the sky – a child's interpretation of the rain of paratroopers landing in his home town.
After sharing a memory of the events of 1945, Jan quickly brings the conversation back to the National Liberation Museum as though he's boring us. He seems to have no idea how interesting we find him.
Our group wonders if we've hit the volunteer-guide jackpot. The exhibits are fascinating, but Jan takes us back to 1944 in a way no photo or poster can.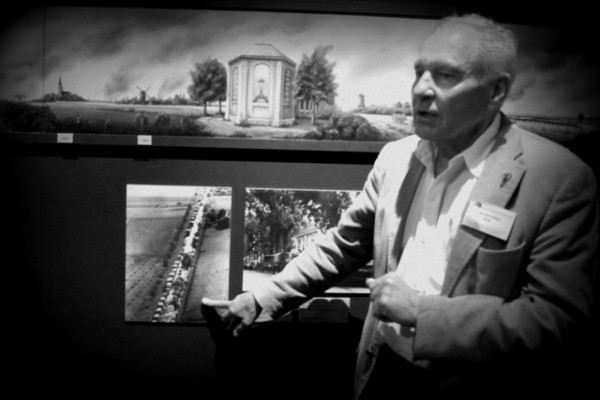 The Liberation of Nijmegen
Europe is riddled with significant sites from World War II, but unlike the shores of Gallipoli or Nomandy, no one knows much about this hilly part of the Netherlands. Jan remembers it clearly, telling us of that "confetti" that came from the sky in the form of Allied paratroopers from the 82nd Airborne Division launching Operation Market Garden. The massive air and ground attack in September 1944 was intended to end the war by Christmas. But it failed in parts and Allied forces remained in the Nijmegen area for another eight months until the rest of The Netherlands was liberated on May 5, 1945.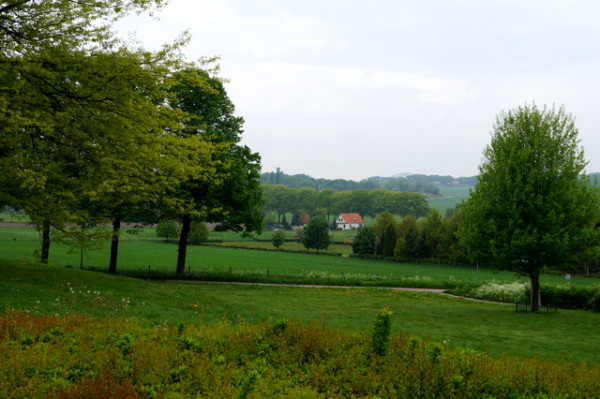 The area around Nijmegen and Groesbeek, where the museum is located, is so peaceful it's a stretch to imagine it as the setting for Operation Market Garden and later, the Rhineland Offensive. The towns are barely kilometres from the German border, so naturally held significant strategic value while parts of Belgium and Holland remained occupied by Nazi Germany.
As far as museums on such topics go, the Liberation Museum is particularly engaging, perhaps because it covers events that aren't so well known – the mistaken bombing of Nijmegen by the Allies in February 1944; the crossing of the river at Nijmegen in canvas boats to gain more ground against the Germans; the fatherless children left behind when the Allies eventually left.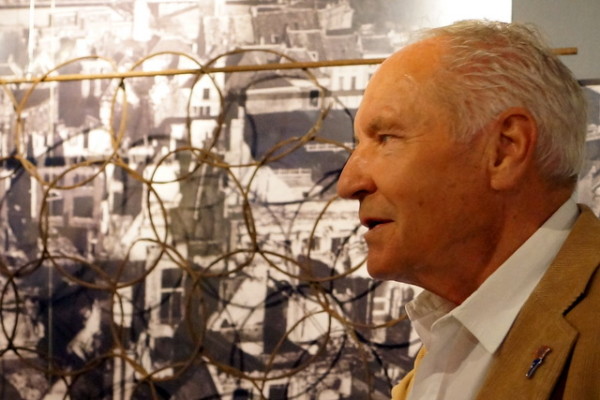 Jan's story
Jan was about four years old when the Germans moved into Holland and can't remember life before them, or much of life with them. But he remembers when the Allies came.
"I can still remember as a child the excitement that went through the region,'' Jan said.
He shares little snippets as he walks us through the museum and we piece together parts of his story over the course of our tour.
At night his family slept in the basements and during the day he and his friends went fishing with hand grenades. He learnt to drive a jeep on the lap of a paratrooper and learnt his first English word  when an Allied paratrooper gave him some "chewing gum". Jan swallowed it all.
"It was a great time for a boy of eight years old."
While he answered our questions about his own experience, Jan always guided the discussion back to the museum. Although we managed to learn that aside from his "proper" job as a physical education teacher, Jan later became a paratrooper himself, joining the Army when he was 19.
The Liberation Route
While the story of Nijmegen's liberation has remained off the radar for many tourists to this part of Europe, the new Liberation Route will shed more light on the events in the area. The route consists of a series of boulders at which visitors can access stories about World War II on their mobile phone or mp3 players. But I can't promise it will be like having Jan tell you about strutting about in a paratroopers helmet as a kid.
The route isn't designed to be followed in any order – it's basically a map of all the "hotspots". It will be launched in European Parliament in February 2014 and will also feature a travelling exhibition.
•     •     •     •     •
More details:
The Liberation Route: www.liberationroute.com
National Liberation Museum • Address: Wylerbaan 4, 6561 KR Groesbeek, The Netherlands • Phone: +31 24 397 4404 • Website:  www.bevrijdingsmuseum.nl
•     •     •     •     •
I stayed at Resort de Zeven Heuvelen (Seven Hills Resort) in Groesbeek. There are nicer and more convenient options in Nijmegen, but Resort de Zeven Heuvelen would be great for families. My room had a kitchen, living area and could sleep six. While I didn't need all that for just one person, if I was travelling with my family as I did a few years ago (there were five of us then), it would have been perfect. www.dezevenheuvelen.nl/en/welcome.html 
I visited the National Liberation Museum  and stayed at Resort de Zeven Heuvelen as a guest of RBT KAN – The Regional Tourist Board for Arnhem and Nijmegen. All opinions expressed on Pegs on the Line – and my friends will tell you I always have a lot – are my own.