Pot, Grass, Weed, Bud, Dope, Mary Jane, THC, 420
It doesn't matter what you call it, cannabis is BIG business in The Netherlands – especially for the tourist industry. More than a third of visitors to Amsterdam visit a coffeeshop. And they aren't there for the coffee.   
But while The Netherlands, and more specifically Amsterdam, has a reputation as something of a "drug haven", that's not accurate. In fact, most assumptions made about Holland and drug use are a little off base. Here's some things you might not have realised:
Cannabis is NOT legal in The Netherlands
With so many people using marijuana in Holland, it has to be legal right? Nope. It is actually illegal to grow, sell or use marijuana and The Netherlands can't legalise it without breaking European law. But it can, and does, turn a blind eye – within reason. Holland has a policy of tolerance and has "decriminalised" the use of the drug as long as it follows three golden rules: its use remains discreet, it's good for business (and it is VERY good for the tourism industry) and it doesn't hurt anymore. But it is technically illegal – you just won't get arrested for using it. Stefan, my walking tour guide, pointed out a good example of the countries attitude: a police station just three doors up from a coffeeshop.
You can't buy marijuana on the street
The use of marijuana in The Netherlands is heavily regulated. You can't just pick some up on the street – in fact it's illegal to do so. It can only be bought in licensed coffeeshops. The licenses were given out in the 90s and no more will be awarded so it's fair to say those businesses have been cashing in big time since. Sales within the coffeeshops are restricted to 5g per person per day and the shops can have only 500g of marijuana on the premises at any one time. This means there's a consistent stream of runners restocking the shops through out the day. The restrictions also prohibit the coffeeshops from serving people under 18 and ban any hard drugs. It is legal to buy cannabis from a licensed coffeeshop and consume it elsewhere.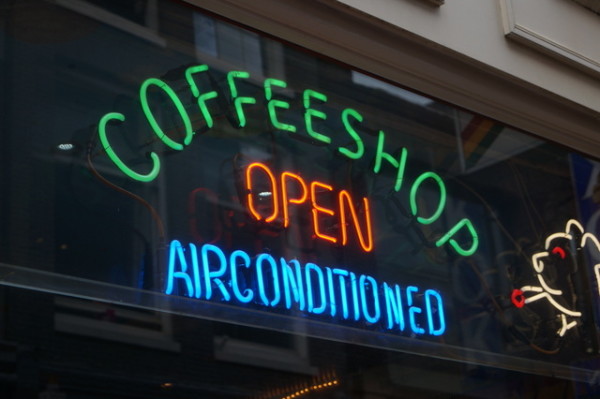 Growing cannabis is illegal
While it's illegal to use or grow cannabis, police turn a blind eye to the former while charging those engaged in the latter – at least those growing on a large scale. Stefan told our tour that people were still prosecuted for mass growing operations and coffeeshop vendors were very tight-lipped about where their weed supplies come from. Just as confusing and contradictory is the fact that cannabis seeds can be bought in The Netherlands and taken back to any EU country except for France and Germany.
Tourists can't buy cannabis everywhere in Holland
Drug tourism might be great for Amsterdam, but not everyone is happy with tourists buying cannabis all over the country. Belgium and Germany in particular have issues with it being sold so close to their borders. In 2012 laws were introduced requiring people to have a "weed pass" if they wanted to buy cannabis in certain parts of the country. The passes were only available to residents of The Netherlands residents meaning tourists couldn't buy it. Cities including Maastricht and Rotterdam adopted the policy, but Amsterdam refused. However, there have been several legal issues so some places may still sell to foreigners and there's talk the policy might be overturned all together. 
Not all drugs are OK
While The Netherlands is tolerant of marijuana use (there's even a Cannabis College in Amsterdam that promotes the health benefits of the drug), this attitude does not extend to all drugs. In fact, the Government takes a pretty tough stance against hard drugs. The coffeeshops ban hard drugs and even alcohol and risk losing their license if it's found on the premises (although some coffeeshops have found ways around the no alcohol policy by opening bars next to their shop). The Government takes the view that tolerating the soft drugs such as cannabis allows it to concentrate effort and money on fighting hard drugs such as heroin.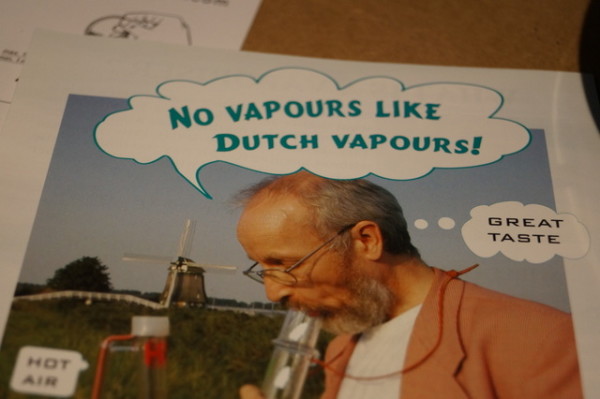 The Dutch are not a bunch of stoners
Most Dutch will not be offended or surprised at this accusation, but it's not accurate. Cannabis use in The Netherlands is actually below the European average. A report released in 2009 showed the average use of cannabis among adults in Europe to be 6.8%. In The Netherlands it's only 5.4%. (Interestingly, only 22% of European adults admit experimenting with cannabis compared to 40% of adults in the US.) If you're expecting to see a bunch of stoned Dutchmen all over the streets of Amsterdam, you'll be disappointed. The cannabis market in Amsterdam is driven by the tourism industry – about 2 million tourists try the drug while visiting the city.
I learnt some of this on the Famous Coffeeshops walking tour with Sandemans New Europe. The tour runs daily at 3pm from the National Monument in Dam Square and costs €12 for adults and €10 for students.  I also learnt a lot I haven't shared here so if you get the chance, I recommend jumping on a tour yourself.