Silent Disco: [noun informal, chiefly British] An event at which people dance to music that is transmitted through wireless headphones rather than played over a speaker system                                                                                          – Oxford Dictionary
I'm often reminded that I'm not very cool. I don't have a smart phone. I've never seen Game of Thrones. I don't own an i anything. I've accepted it. I've embraced it.
Visiting Music Meeting, an annual music festival in Nijmegen in The Netherlands, was yet another reminder just how behind the times I am. Hell, the Oxford Dictionary even bet me to this one.
Before I stepped through the ticket gates of that festival, I had no idea what a silent disco was. About an hour later, it was my favourite thing EVER. Call it jumping on the bandwagon or whatever, but I am now a silent disco convert and perhaps that little bit more "with it" now I know what one is. (Although there was that really uncool moment when our group was wondering when it was going to start and someone said "I can't hear anything". Easily the Homer Simpson "doh" moment of our trip.)
A few years ago I came to the conclusion I just don't like clubs. When I was younger – sure. I was dancing away until 4am several times a week. I particularly liked the part of the night when the DJ started throwing in hits from the 80s and 90s. Wham never gets old. But by 23-24 (I know, far too young to be old) I was over it. I didn't really like the crowds, I hated the drunk people, but most of all, I hated the noise. I never understood the point of going clubbing to catch up with friends when the shouted conversation went something like this: Q: "HI HOW ARE YOU?" A: "I'LL HAVE A JAGER BOMB".
So what is a silent disco? I had no idea before we got to the Mezza stage. We saw the DJ under the marquee and waited for something to happen. I'm sure the whole thing had been going for about 10 minutes before we noticed the headphones. Ahhhhhh.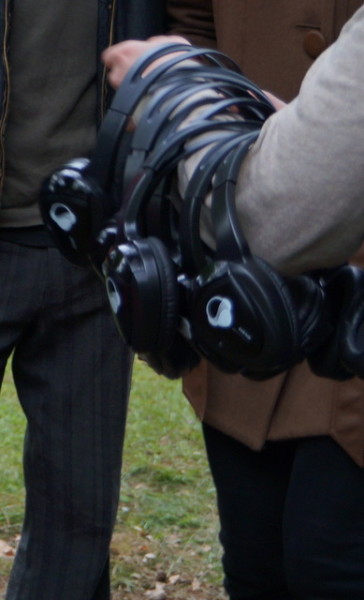 We threw on some headphones and joined in.
There was so much to love about the silent disco. The music, for a start, was great. I actually have no idea how to describe it, but it was music your body just needed to move to. I could adjust the volume and take the headset off completely if I wanted to talk to someone. (Although I forgot to do this and apparently was shouting at my friends – second "doh" moment.)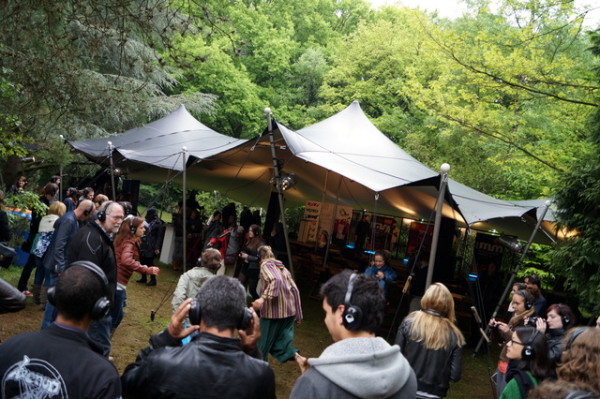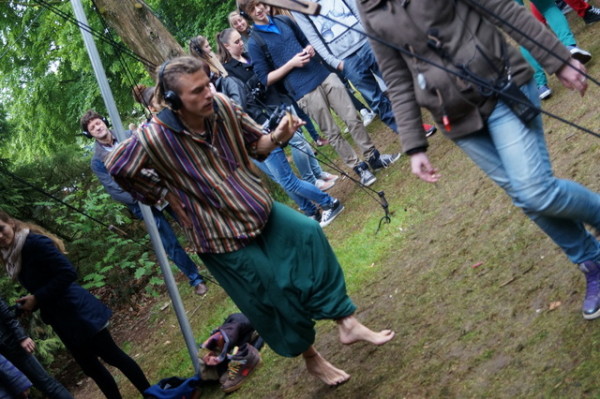 The sight of us dancing on the grass to music they couldn't hear naturally earned us some strange looks. But I never felt self-conscious. After a while, it was the on-lookers that seemed out of place. Lots of people were taking photos and recording us, but as I discovered when going through my own photos, it's very hard to capture what was going on. I guess the best way to describe it is to compare it to when you see someone dancing in the street to no music. We've all seen those people. Especially if you've visited San Francisco.
Turns out silent discos are all the rage, and have been for a while. They've been popular at festivals such as Glastonbury, and are also held a nightclubs.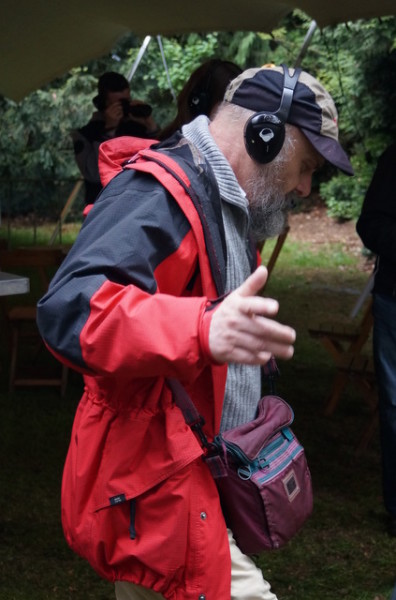 Music Meeting
Music Meeting has been running for 29 years and is held every year on the Whit Sunday long weekend in Nijmegen. It has a reputation for offering an eclectic mix of artists. The set list this year included acts from India, Japan, Bulgaria, New Zealand, Brazil, Madagasca, China, Britain and of course The Netherlands. When we arrived a Welsh folk band was drawing a crowd at the main Apollo stage, while the Intro stage seemed to be hosting a game of "how many people with different instruments can we fit on the stage". That turned out to be a workshop. As we were leaving a man at the gate informed us the best band of the weekend was a Columbian band performing later that night. Unfortunately we didn't make it back.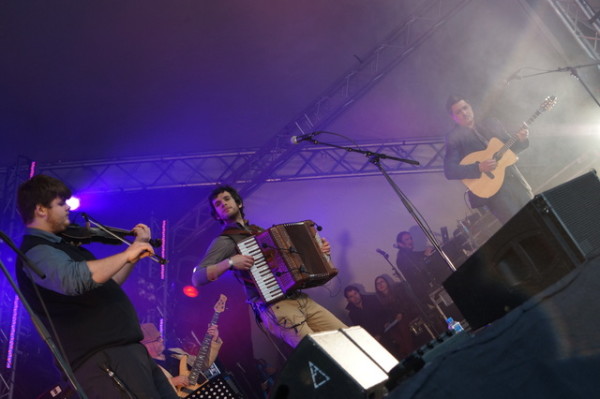 The crowd wasn't huge when we were there – perhaps the weather had put people off – but I really liked not having to line up for poffertjes (little, scrumptious, Dutch pancakes) or battle a crowd to enjoy the acts.
•     •     •     •     •
What you need to know:
Music Meeting 2014 will be held on June 7- 9 at Park Brakkenstein in Nijmegen. Nijmegen is a 90-minute direct train trip from Amsterdam.
I couldn't find ticketing information for the 2014 event, but tickets for this year's festival were Day Ticket:  €29.50 pre sale / €35 at the box office and Three-day Ticket: €59.50 pre sale / €69.50 at the box office.
More information can be found (in Dutch) at www.musicmeeting.nl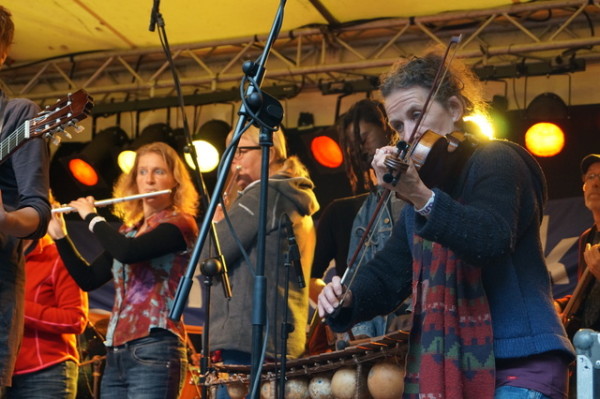 I visited the Music Meeting as a guest of RBT KAN – The Regional Tourist Board for Arnhem and Nijmegen. All opinions expressed on Pegs on the Line – and my friends will tell you I always have a lot – are my own.