Bruges has been many things to me. For a long time it was a "Must Go", then last year it became a "Nearly Went". (I was in Liege for three days …so close!)
Finally, in February, I could call it a "Been There".
So yes, this post is overdue. I'd actually forgotten I'd never revealed my teacup's latest adventure until browsing some photos for my Pinterest board.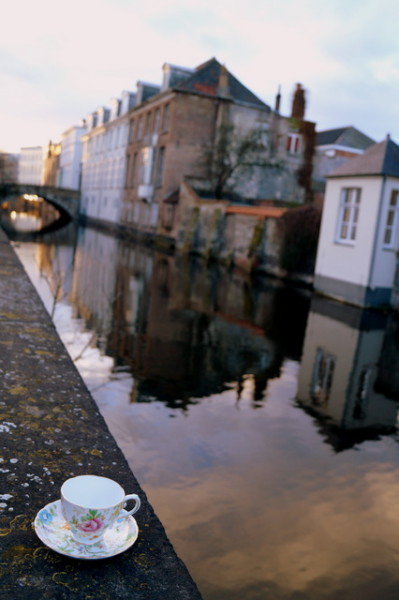 Unlike my CouchSurfing host suspected, I wasn't in Bruges because of In Bruges. I only watched the movie the week before my trip because I figured I should see what the fuss was about. It is a good movie, but I can't work out why it's motivated so many people to go to Bruges since Colin Farrell spends a good part of the 107-minute film saying how much he hates it.
So no, it wasn't the film that took me there. It was the promise of a charming town and lots of chocolate. Bruges delivered on both.
I spent three days here, which is a long time in such a small town. Even in February, not even close to peak season, there were people everywhere. But it never took long to lose them – the crowds disappeared a street or two from the Markt.
Part of me wondered if I was seeing the real Bruges. Part of me wondered if there is such a thing. So much of this town seems to be trying to live up to the expectations of the visitors. The chocolate shops are all over the place. Every second café advertises a "tourist menu" and the horse drawn carts are almost too much. I didn't meet a local who didn't complain about all the tourists, although when questioned why they remained in the town they admitted they still loved it.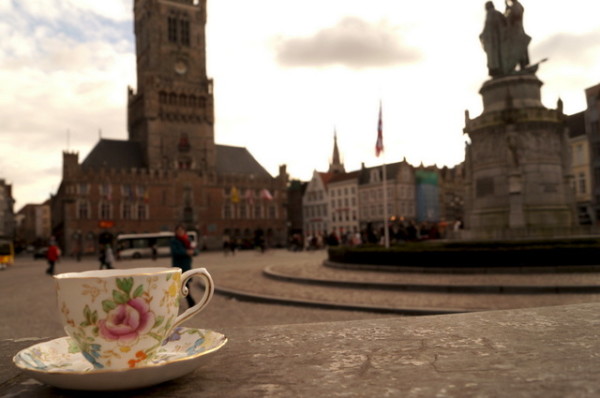 My favourite time in Bruges was night. Since it was winter it got dark early and most people sat inside with a pint of the local speciality. The streets were empty and everything was so quiet. Eerie quiet. If it was any other town, I'd probably feel nervous. But it's hard to feel unsafe here. After all, it's a f$&*ing fairytale.