Serbia hadn't crossed my mind as a country to visit on its own. It was always going to be a "while I'm in that kinda area I'll visit….." I didn't know much about it so my time there was eye opening in many ways.
There is so much to love about Serbia. The people are among the friendliest I have come across. So genuine, welcoming and kind. I love their sense of humour, which is often compared to the larrikin nature Australians are famous for. As a relatively poor country (the average monthly wage is about €300), travelling in Serbia is incredibly cheap for me and I enjoyed not having to think about my budget as much as I might in other places. I loved that there was so much I didn't know and therefore so much to discover.
I spent three weeks in Serbia. Not a long time in the scheme of things, but more than most travellers spare – that's if they come here at all. This wonderful Balkan heartland was a highlight of my travels, during which I've visited 20 countries in the last two years.
But I can't recommend travelling to Serbia unreservedly.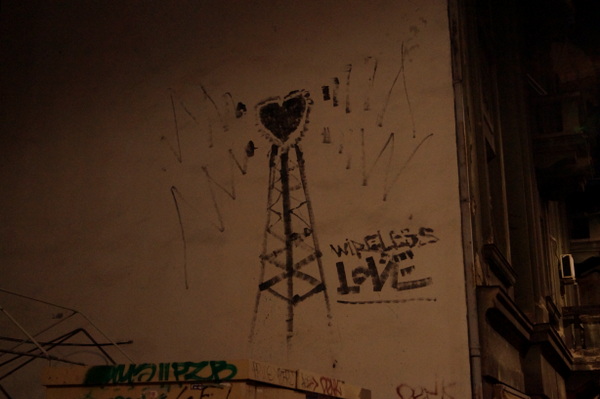 You see, being a tourist in Serbia is frustrating. Frustrating in a hair-pulling-why-didn't-I-learn-any-Serbian-curse-words kinda way.
Travelling in Serbia is like finding a gorgeous guy on Match.com who loves travel, reading and has no spelling mistakes in his profile.
You wonder how he's still single.
Then right under where he names his dog Max as his best friend, he admits he's married.
Likewise, Serbia promises so much, but it is unavailable in so many ways.
There is a huge, infuriating lack of information and services for tourists. Much of my trip was dictated by where I could go rather than where I wanted to go. There are several wonderful things I heard of or read about, but getting there was, in most cases, either a logistical nightmare or just impossible.
It's not just that there's not much information for tourists in English. It's that there's not much information for tourists AT ALL.
I visited Uvac Canyon with two girls from Belgrade and I mentioned I'd had a lot of trouble finding information in English, and even most of the pages I translated online weren't helpful. The language barrier wasn't the problem, they said. There's no information in Serbian either.
At a bus station in Kragujevac, my friend, a Serb, enquired about the bus to Niš. There were two buses, she was told. One was at 1.30pm. One was at 1.45pm. The first one was 900 dinar. The woman at the ticket desk didn't know how much the second one was, but thought it may be cheaper. Did the cheaper one take longer? The woman didn't know. What time did the first one arrive? She didn't know that either. If someone who speaks the language can't find out this kind of information, what hope does a visitor have?
At first it's fun. Charming even. It's as if Serbia has no idea how appealing it is. Actually, in a lot of ways that's true. I met many a Serb who while full of pride and devotion for their country ("I'd never want to live anywhere else," they told me) couldn't understand why I came here to visit. But a week in the novelty fades and I start pulling my hair out!
Serbia wants tourists. The English information available on the national tourism site indicates as much. And of course there are tourists there. It's a popular destination for people from other Eastern European or Balkan countries and especially the Russians, who relish going to Serbia as it's one of the few countries that welcomes them with open arms and a free visa.
Its neighbours such as Montenegro, Croatia and Hungry are cashing in on the tourist industry and Serbia deserves a piece of that action. The fact those places are becoming so popular can work in Serbia's favour because the more popular they become, the more expensive they get and the more travellers start looking for the next "place to be".
Tourism is growing in Serbia. In 2005 Belgrade had one hostel, now there's countless and many aren't even that cheap anymore. Užice had no hostels at the beginning of the summer and finished the season with two. Tourism is growing and people want to come here, but Serbia makes it so hard.
I'm a patient traveller and also have a knack for researching. As a journalist I prided myself on being able to dig out personal mobile numbers from the depths of the internet so I could bypass annoying communications officers. But researching sights, accommodation and transport options in Serbia put my skills to the test.
I found an email address for organised tours on the Uvac River at the bottom of a family blog. The website for the organisation involved made no mention of the tours. Once I'd booked the tour I was told I would have to make my own way to the starting point, which was about 13km from the nearest town and of course, there's no public transport. Perhaps I've become too accustomed to the highlife, but I would have thought having a bus organised to meet people at a more central location and take them to the lake for the tour (at an extra cost of course) would be logical. In a lot of places, it would be standard.
When I shared this thought with Serbs, I was laughed at. "This is Serbia!!"
So? Doesn't Serbia want tourists? Doesn't Serbia want our money?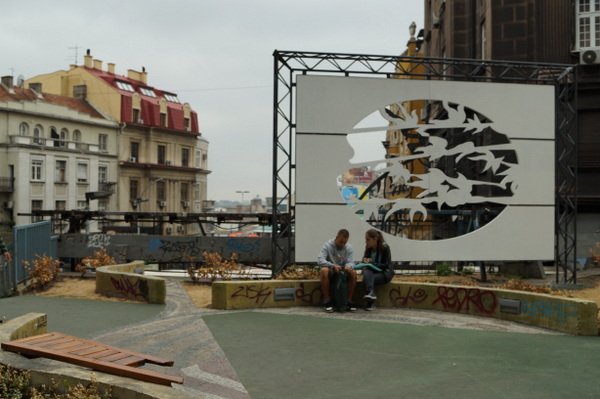 In a lot of ways I find myself feeling a bit hypocritical. I love discovering places that aren't yet "touristy". The less known and the harder it is it get to, the bigger sense of achievement and excitement I feel when I get there. I've had that feeling a lot in Serbia, such as at the thermal spa I found in Knjazevac or the stunning Uvac Canyon. I worked hard for those experiences and I felt I was rewarded by discovering Serbia's secrets.
But at the same time, I think Serbia deserves to be known for these things. Serbia has such a tortured history. It was pointed out to me that children under the age of 10 are the first generation to grow up without living through war and conflict. That's the Serbia of the past, but it's not the Serbia of the present or the future. What I found here is a country full of beautiful sights and great travel experiences.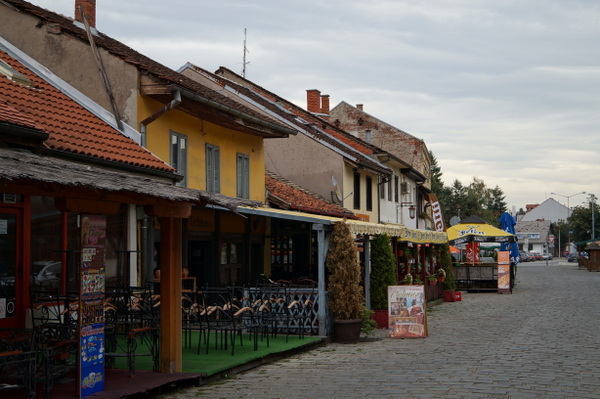 While this article is extremely critical of Serbia, I mean it in the way my Mum likes to point out mistakes I've made in my writing. She wants me to get better. And that's what I want for Serbia. I'm glad I got to visit. I had some memorable experiences and I will come back one day and have a lot more.
In the meantime, Serbia needs to make it easier for people discover what a great country this is.