"Can I help you?"
I've stepped into what looks like the tourist information centre, except it's nowhere near where the map said it should be.
"I just arrived and…." I trail off because I'm still not sure where I am or who the smiling woman behind the counter is.
"And you want to know what you can do here?"
"Well… yes," I say, embarrassed because I know nothing about the town I've just caught a bus to. Twelve hours ago I'd never heard of Knjaževac.
A little after midnight, Wikipedia had told me the town had a population of about 20,000. Google maps showed it was about 60km from Niš and the Niš Express website promised regular buses. There wasn't up-to-date information online about accommodation so I decided to take an early bus, stay the night if I could, or make it a day trip if I couldn't.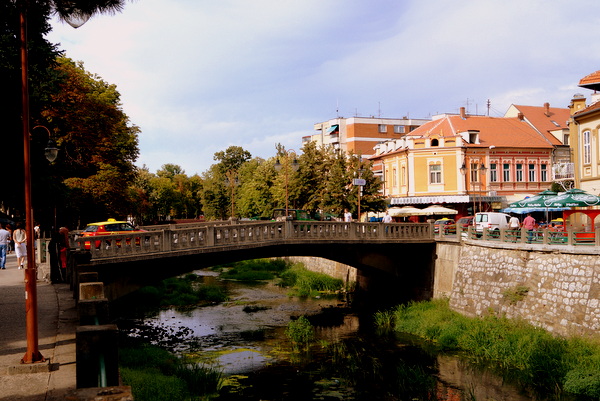 Knjaževac
Knjaževac is surrounded by three mountains and the nearby Stara Planina range, which spreads into Bulgaria and is a popular ski resort in winter or hiking destination in the warmer months. But Knjaževac itself is an unlikely destination for a backpacker. While it's in a beautiful area (I spent most of the bus ride taking photos out the window), there aren't many "attractions", especially for people like me without a car.
My CouchSurfing host was surprised when I told him where I was headed.
"Are you going to Pirot or Kurmilja?" he had asked in the morning.
"Neither. I'm going to Knjaževac," I said, explaining I'd received an email late at night from another CouchSurfer suggesting I visit the "nice small town" and it seemed a better option than the other places I was considering.
"I never heard of someone going to Knjaževac," my puzzled host responded. His mother looked just as surprised when he relayed where I was going.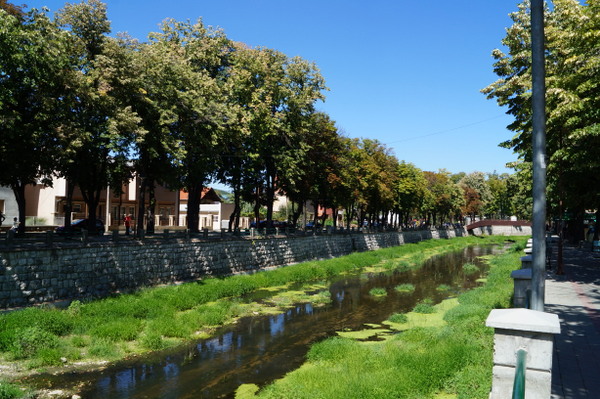 Knjaževac is not expecting visitors – the map of the town is out-dated and the only hotel marked on it is abandoned. If I had my luggage with me instead of a small day pack, I would stick out like a sore thumb. I feel confident in my assumption that I am the only young female Aussie backpacker to pass through this town in a while, if ever.
The brochure I got at the tourist information centre said Knjaževac was often called "Serbian Venice", although I share that reluctantly because I don't want to give you the wrong impression. The comparison was drawn because of the seven bridges that cross Svrljiški Timok and Trgoviški Timok, the two rivers in town. But that's where the similarities end and to be honest, the comparison was a stretch in the first place.
What to see
The woman at the tourist information centre listed some sights in Knjaževac including the Old Town, a row of colourful homes and shops along the river, and Saint George's Church. I unfortunately didn't make it to the local museum, which is in a house built more than 100 years ago and displays items found on archaeological sites and small villages near the town. The staff at the museum could have also taken me to The House of Aca Stanojević. It was built in 1910 and was the family house of a radical pioneer and an associate of Nikola Pašić, president of the National Assembly of Serbia. It has been kept as an example of life in that era and includes items that once belonged to Aca Stanojević.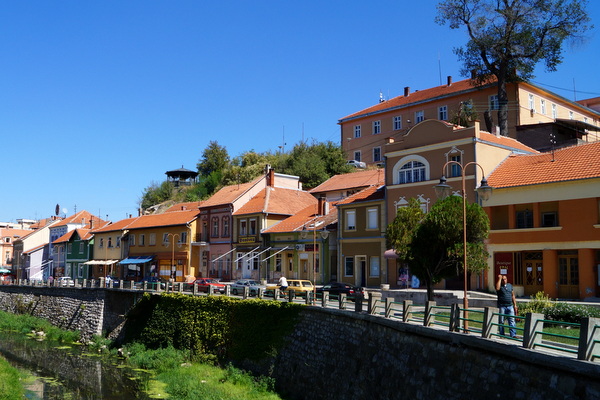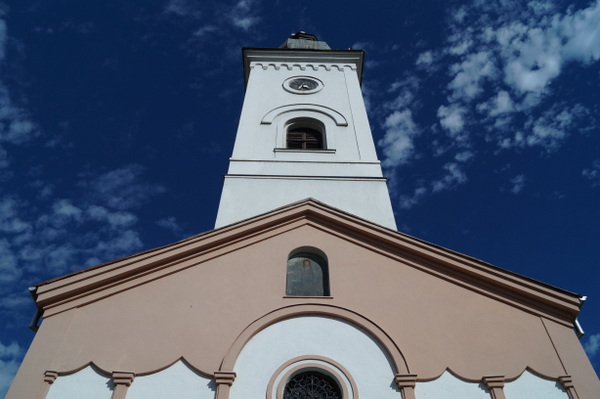 There are a couple of parks – a larger one by the river where the bus dropped me off and another in the centre filled with memorial stones. Some old men sitting at the edge of the memorial park looked curiously at me and my camera. When I walked by a few hours later they were still there.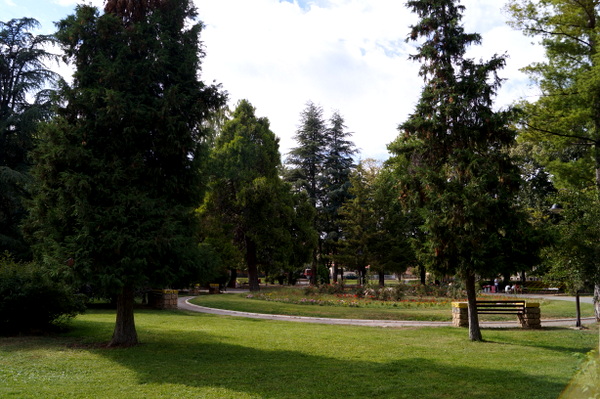 There are other interesting sites in the area, but most require a car to reach such as Timacum Minus, the ruins of a Roman military fort, and the Ethno-Archaeological Park in the village of Ravna. Both are about 8km from the town. Further out, about 15km from Knjaževac, is The Church of the Virgin and the Holy Trinity Monastery.
The area is also known for its wine and cheese production, but I didn't sample either.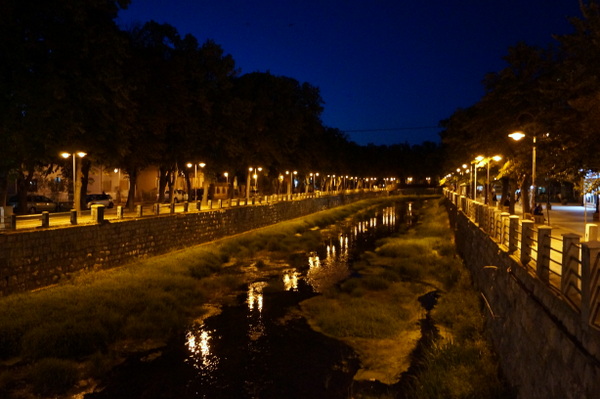 My little paradise
So what did I do in Knjaževac? After an afternoon of walking around the town and a late lunch at a restaurant where the chef didn't speak English and the menu was in Cyrillic, the next day I was ready to check out one thing in the brochure that did catch my eye.
The write up for Rgošte Spa said it was both five miles and five kilometres from Knjaževac. Still unsure which was correct, I decided neither distance was too far to walk to find an outdoor spa on the banks of the river.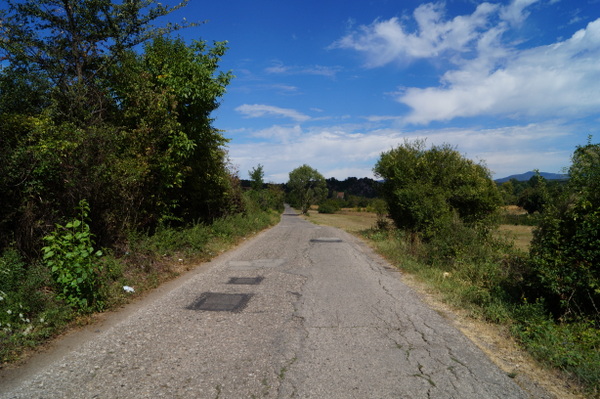 I walked along the road back to Niš, past men drinking espresso in the shade, donkeys and goats grazing outside houses and an abandoned petrol station, and turned right in the direction of Podvis. I had only a vague idea of where I should be heading, but after 40 minutes spotted the Banijca recreational complex. It has an Olympic size pool filled with thermal water from the Rgošte Spa and kept at 28C.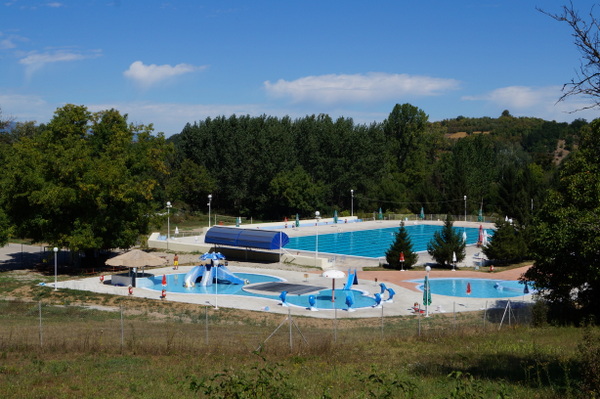 But a swimming pool wasn't what I was looking for.
Another 10 minutes down the road I spotted it. Beyond a car park and some picnic tables was a small pond. An older man was rinsing off under an outside shower and a woman was washing her swimmers under a tap. A few people stood (or floated) in the water. Some more were laying in the sun or hiding from it under wooden umbrellas.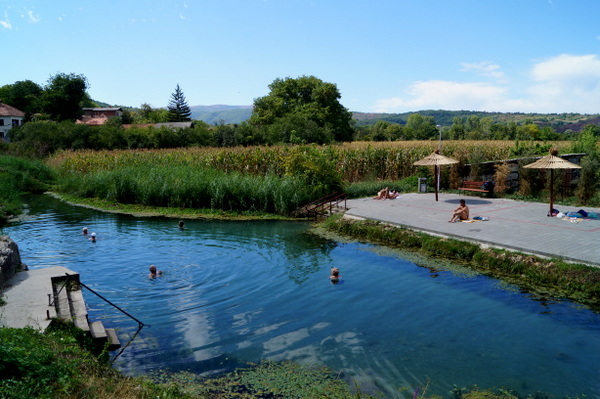 Roman legions apparently once bathed in the pond, which is rich in minerals and, if the legends can be believed, has healing powers.
In lieu of any changing facilities (this was, after all, a pond in the middle of nowhere) I got into my swimmers in a manner that would make a contortionist proud. I didn't know if I had to pay to go in and I didn't like my chances of having a conversation either party could understand, so I waited for some more people to arrive. When I saw them go straight in, I followed.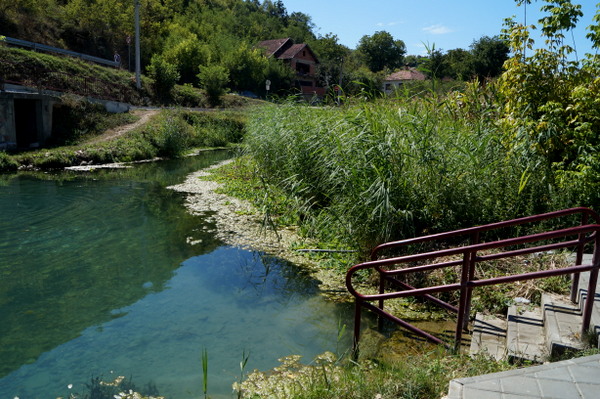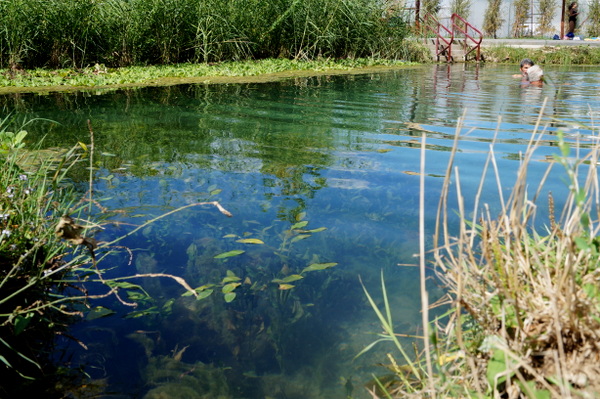 Unlike the water of 28C promised at Banjica, the water here was cool. But since I was covered in sweat from my 50-minute walk from the town, I welcomed it. The pond was full of algae, frogs and gossiping Serbs who were probably talking about the quiet pale girl who gasped as the water hit her waist.
Satisfyingly cool and prune-like, I got out of the water and dried off in the sun before walking back to Knjaževac in time for my bus to Niš.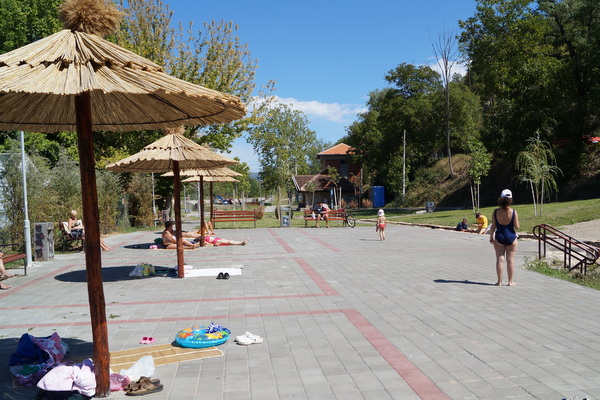 Should you go?
I went to Knjaževac because I wanted to get away from the cities. I wanted to visit a place I knew nothing about and have a different experience than I'd had in Belgrade and Niš where tourists, although not around in huge numbers, are not unusual.
As convenient as it is that so many people speak English, the language barrier I had in Knjaževac made the experience more challenging and also more authentic. The only people I encountered who spoke English were the woman at the tourist office and the owner of my hotel, although his was very patchy and I mistook him saying breakfast was from 7am for him meaning breakfast was at 7am and subsequently set my alarm for 6.50am. Everyone was very patient with my hand gestures and pointing.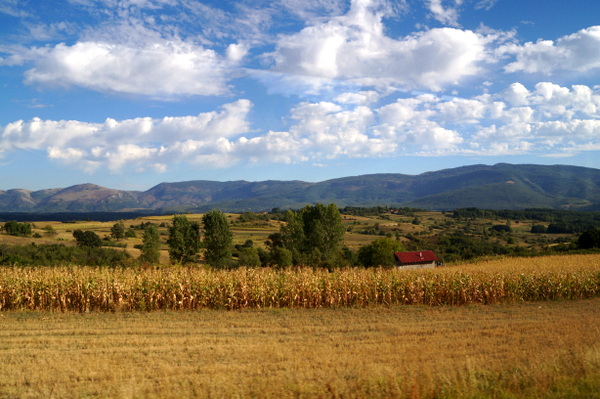 You would definitely get more out of a visit if you had your own transport, either a car or even a bike. It is possible to take a taxi to some of the closer sights, but I settled for wandering around the town.
As much as I enjoyed it, I don't think Knjaževac holds huge appeal for a lot of tourists, except for those wanting to explore the surrounding area. But the bus ride there was beautiful so consider making it a day trip from Niš to enjoy the scenery.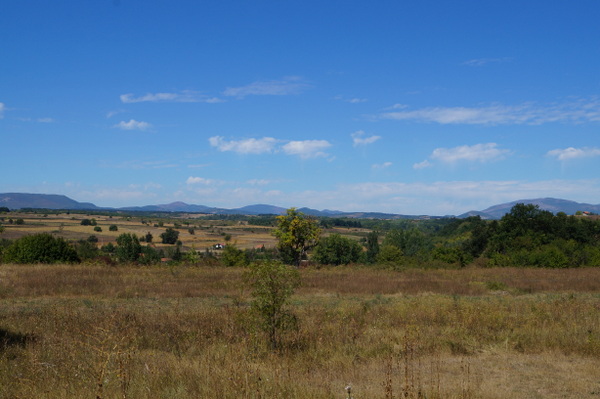 If you go
Knjaževac is a 90-minute bus ride from Niš. My ticket cost 550 dinars (£4/$7) one way.
I stayed at Milošev Konak on Njegoševa. My room with breakfast cost 2250 dinars (£16/$28). The woman at the tourist office recommended it and called to see if there was availability.
I had dinner at Mehana-S, also at the recommendation of the tourist office, but there are lots of places to eat.
Rgošte Spa is 5km (about a 50-minute walk) from Knjaževac. Walk along the road to Niš and turn off after the abandoned petrol station and follow the sign to Podvis.