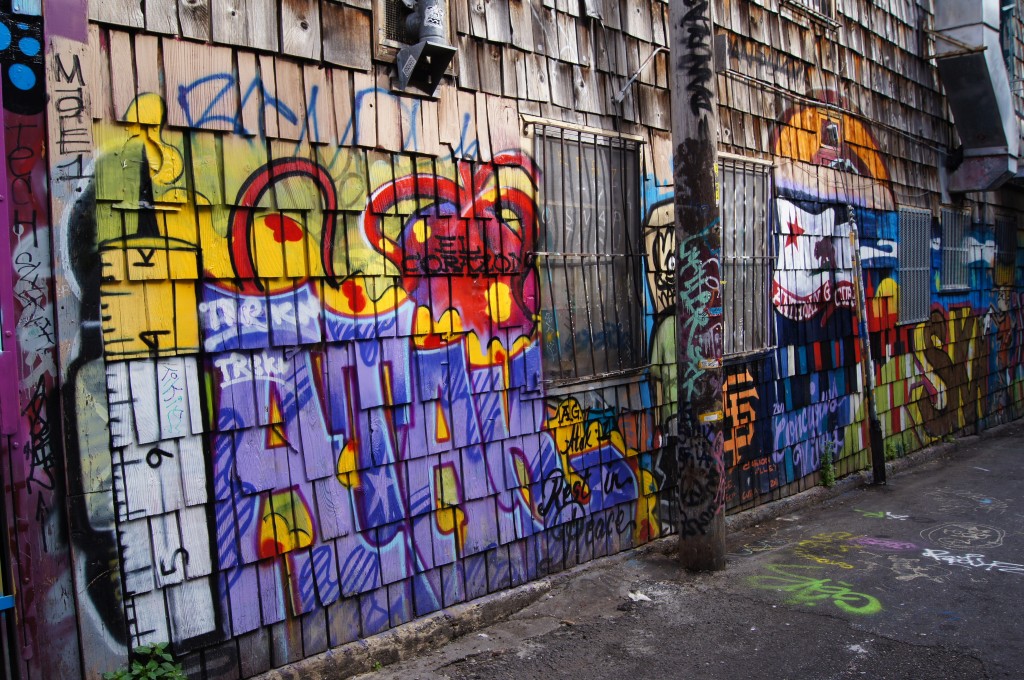 Getting off the bus stop at the corner of Mission St and 16th Ave in San Francisco didn't look like a very good idea. In fact, had it not been my destination, I might have stayed on the bus. The intersection is the unofficial entrance to the Mission District. The neighbourhood's main streets are Mission St – home to a large Mexican community – and Valencia St – the more 'hipster' area.  The Mission is becoming one of San Francisco's most popular neighbourhoods, known for its eclectic mix of stores, cafes and night scene. But at first glance is looks nothing more than a dirty, grungy area where I should probably keep my expensive camera hidden.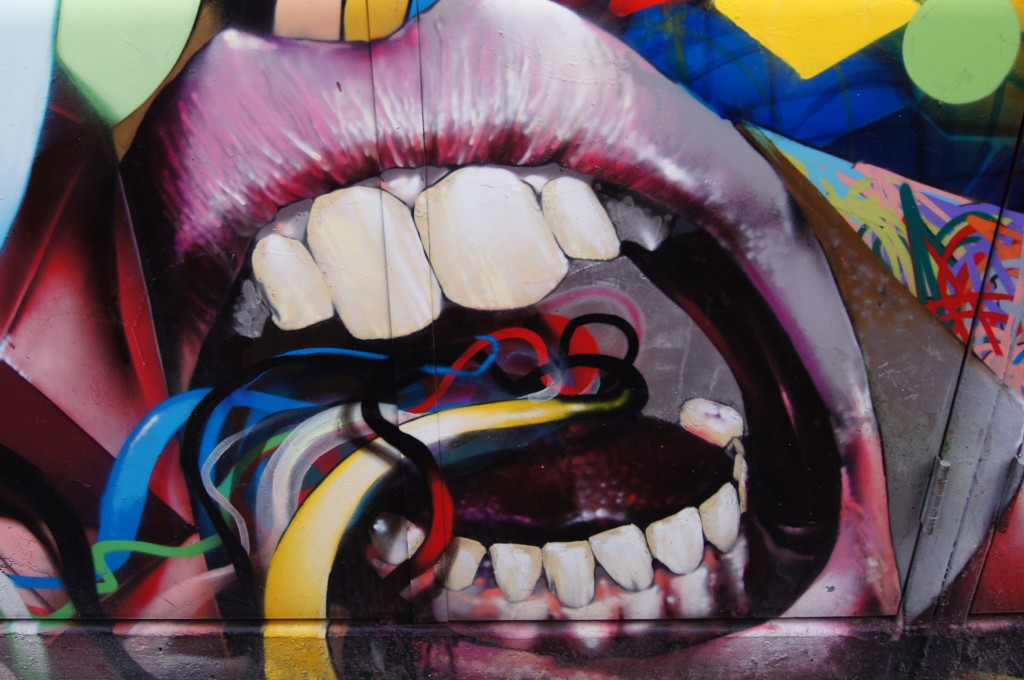 It was apparently still early when I jumped off the #14. My watch may have said 10am, but Mission St was still waking up. The district's extensive homeless population was still asleep, the fruit and vegetable store workers were unpacking deliveries and many of the cafes were still closed. Alone and unfamiliar with the area, I was unnverved by some of the characters on Mission St so I headed one block up to Valencia. The change was immediate.
Instead of taco shops and rickerty grocery shops, there were trendy coffee houses and so-called gourmet burger joints. For one of San Francisco's oldest neighbourhoods, The Mission appears very much on-trend. There are galleries, record stores and cafes such as Borderlands. The cafe advertises its lack of wifi and encourages customers to sign the guestbook, which is a welcome changed from the usual laptop-packed yelp-review driven eateries.
But what sets The Mission apart from San Francisco's other neighbourhoods is the murals. While there are some in Haight-Ashbury and scattered randomly around the city, The Mission is a visual feast.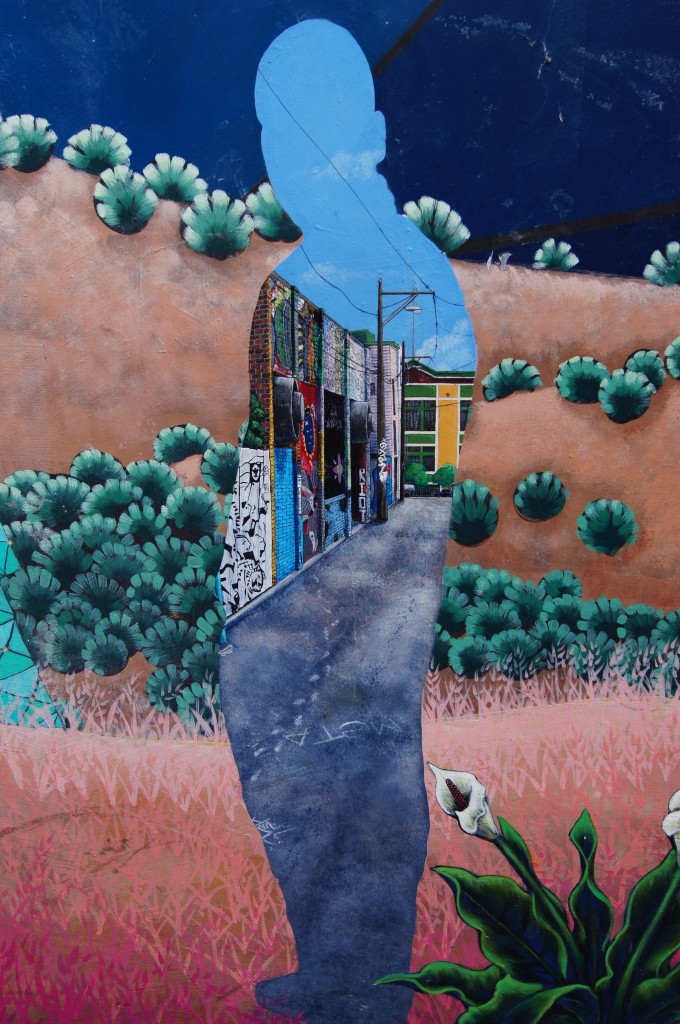 Some are commissioned art projects, but many alleys are covered in what some people would call graffiti, but are pretty incredible pieces of art. I met one guy who was tagging some of the murals after he saw me taking a photo of one work baring the slogan "Capitalism is Over". He told me "they don't like that kind of thing". "That's why they've hacked it already." Apparently the piece is pretty fresh, but already has a few tags over it (has been "hacked") because people don't like it. The guy pointed to a piece next to it, which didn't have any political message, and said most people preferred that kind of stuff and therefore left it alone.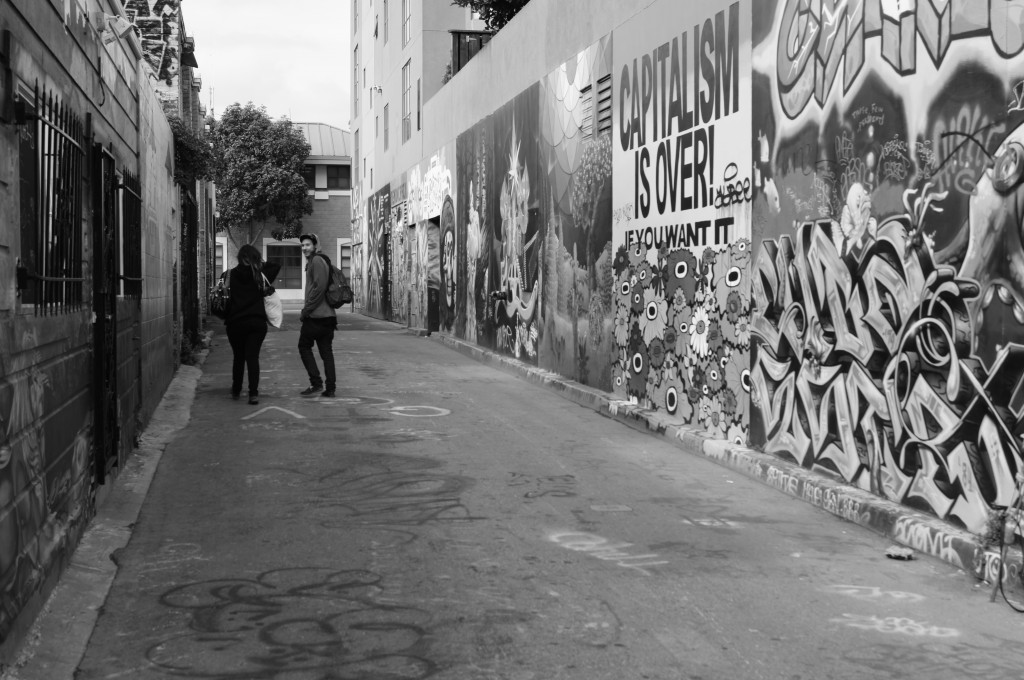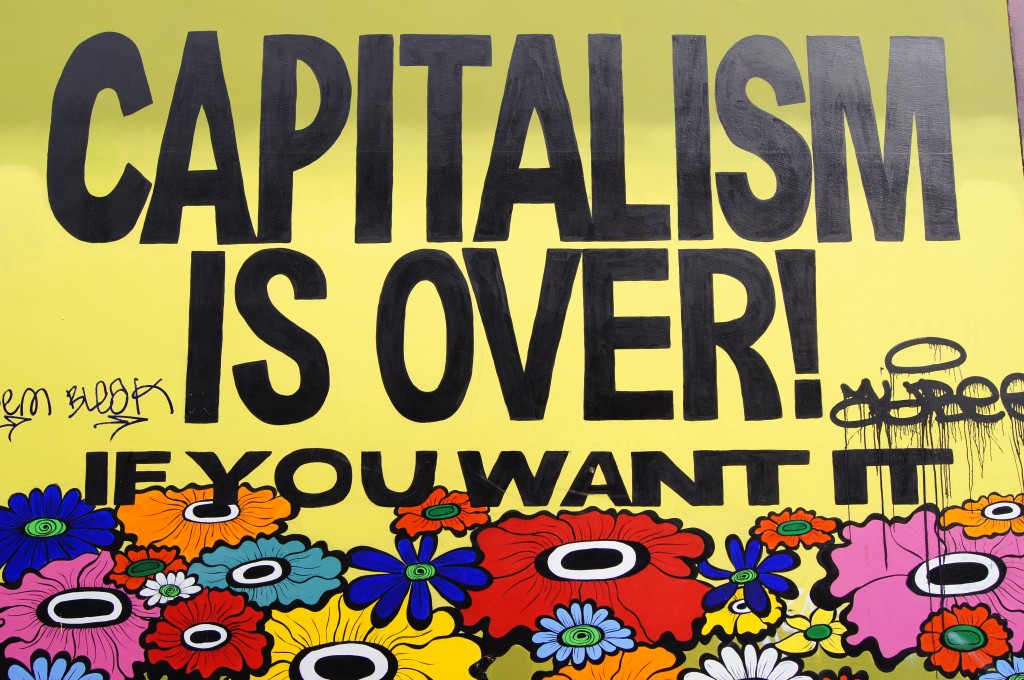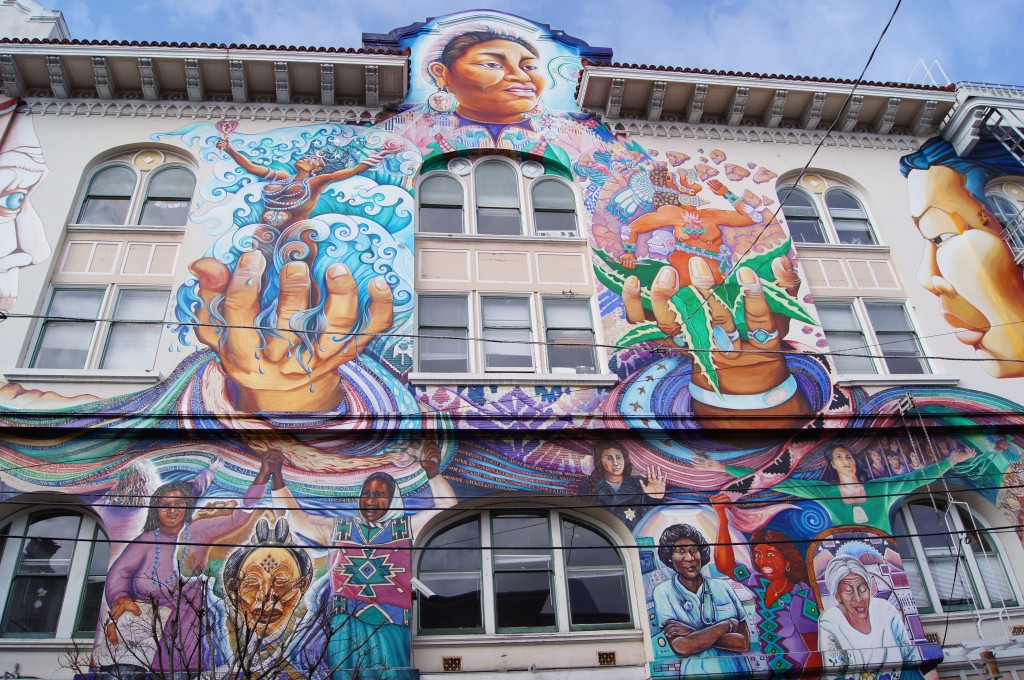 I didn't get a chance to do this, but the Precita Eyes Mural Arts Centre runs mural tours through The Mission District.