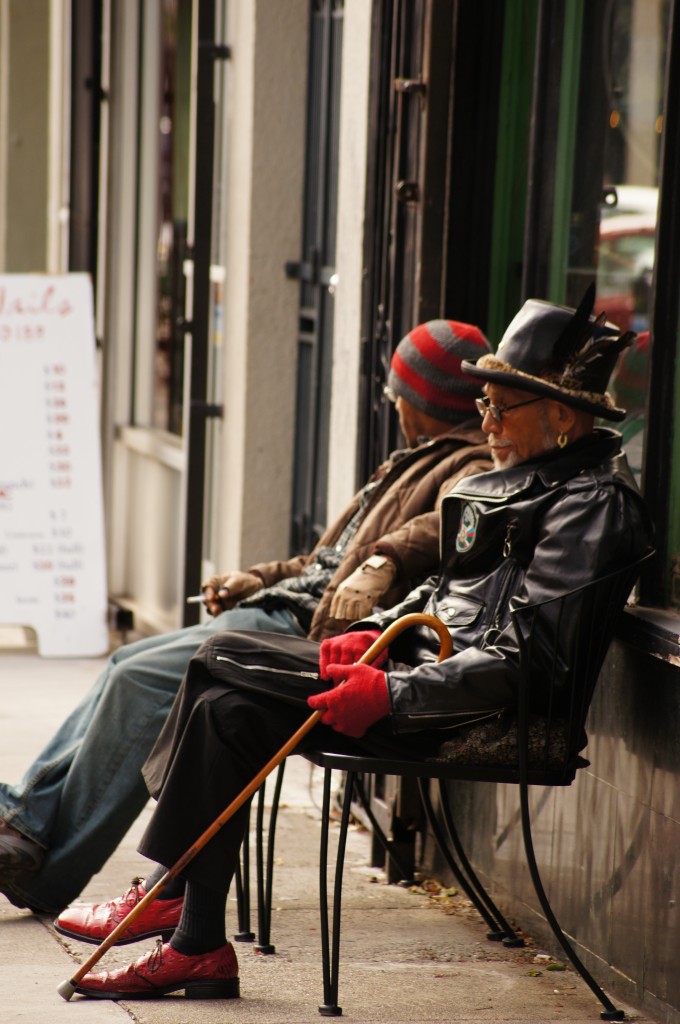 Have you heard of the Summer of Love? Well San Francisco is where that all went down. In 1967, San Fran was the place for hippies. The Haight-Ashbury neighbourhood welcomed up to 100,000 people (thanks Google) and was the centre for the hippie revolution. Decades later, the area hasn't lost its hippie charm. Haight St is still lined with record stores, vintage clothing shops, smoke shops (mainly the other kind of smoke shops) and colourful murals.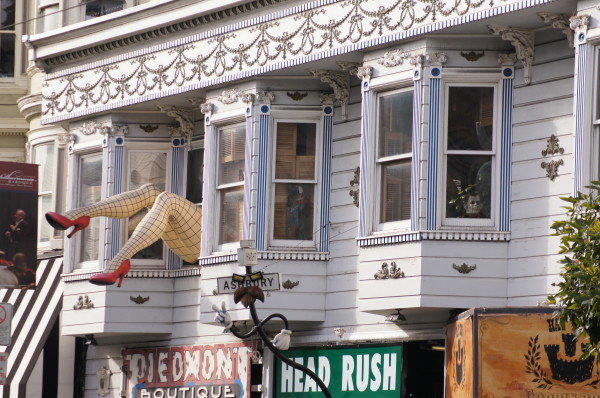 My hop on-hop off bus rolled through here on Monday, but in my post-overnight train state I didn't take much of it in. Haight St is interesting in that some parts of it are as they were 40-odd years ago, others are made to look like they were there 40-odd years ago, and others, such as the local Ben & Jerry's ice cream store, make no attempt to fit in. For every genuine vintage or thrift store, there are five newer stores selling look-a-like items at three times the price. There is even an American Apparel store. Stores have names such as Soul Patch or Earth Song.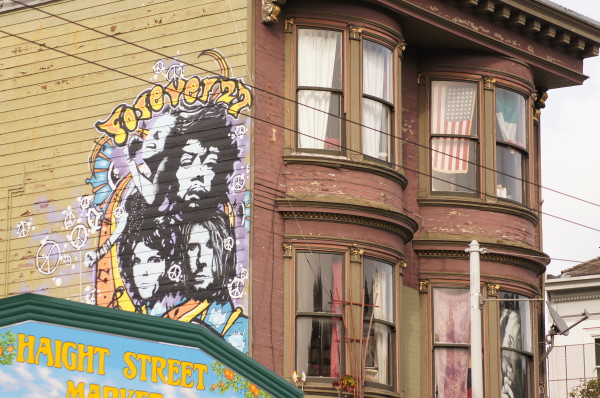 Back in the day acts such as Janis Joplin and Jefferson Airplane lived in the area.
Hunter S Thompson wrote about it. And people wrote songs about it. (San Francisco – be sure to wear flowers in your hair was written to promote a music festival in the neighbourhood). There's a mural on one of the shops featuring the Forever 27 club – or at least some members of it. Brian Jones, Jimi Hendrix, Jim Morrison and Kurt Cobain are pictured – they all died at 27. There is talk to do another mural to feature some more recent deaths such as Amy Winehouse.
There aren't a lot of accommodation options in the area, but the bus up to Haight St only takes about 20 minutes. There's heaps of dining choices though. I had lunch at Magnolia – a brewpub that did a decent burger. My afternoon coffee was at The Red Victorian, which has been around since the hippy era.