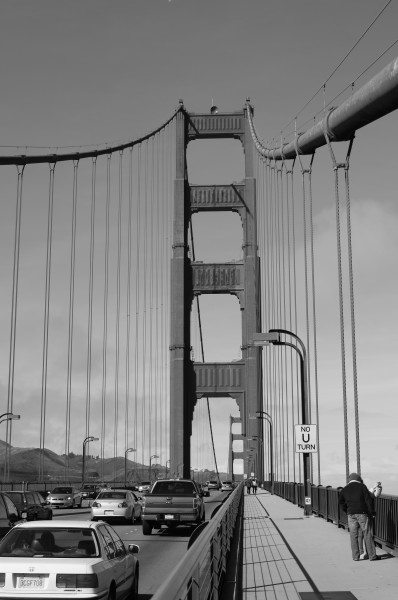 In a lot of places I visit I have a mini Bucket List of things I want to do. In London it was walk the Monopoly Board, in Seattle it was ride a ferry boat. In San Francisco there were two things: ride the cable cars (check) and go over the Golden Gate Bridge. My original plan was to run over the bridge, but I didn't pack my running shoes and opted out of buying a new pair to keep my luggage at a minimum. So instead I decided to ride over it.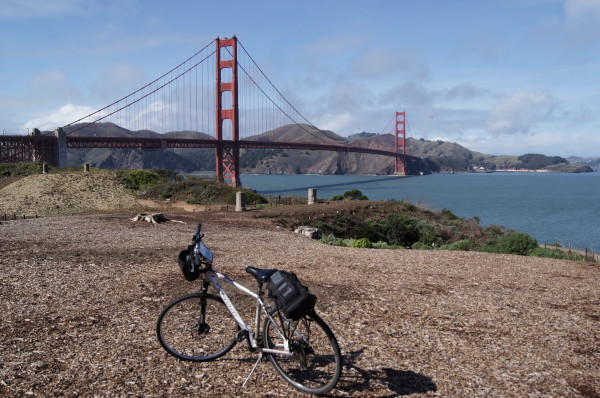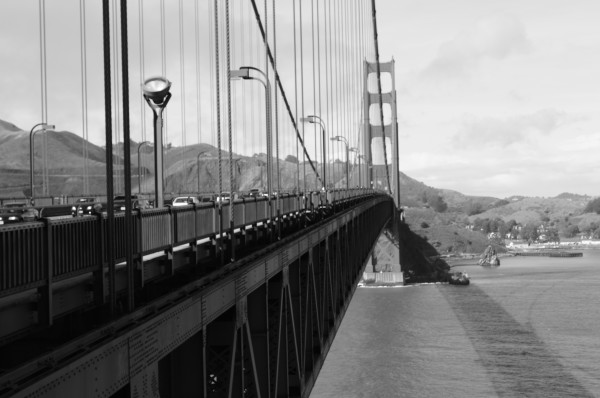 There is a stack of companies that rent bikes in San Francisco and most are located at the waterfront. There isn't much difference between them all – I went with Blazing Saddles simply because it was the first shop I saw when I got off the Cable Car. My bike came with a map, lock, helmet and bag at the front. The ride to and over the bridge is supposed to take about 45 minutes.  It took me a little bit longer because I kept stopping to take photos…lots and lots of photos. While there were lots of tourists at the bridge, either on it or at the viewing point on the city side, now many were actually making the trip across. Most only walked a little bit of the way, took a snap and headed back. The bridge is less than 3km across, but there isn't much waiting on the other side, unless you want to travel a bit further.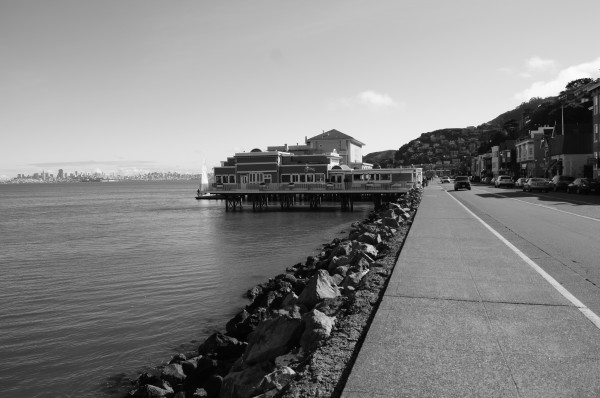 I followed the map (and some commuting cyclists) down the winding roads into Sausalito, a beautiful, waterside town with a ferry back into the city. The town centre is right on the water at the bottom of the surrounding hills covered with houses. The town itself isn't much more than a main street full of galleries, cafes and boutique shops.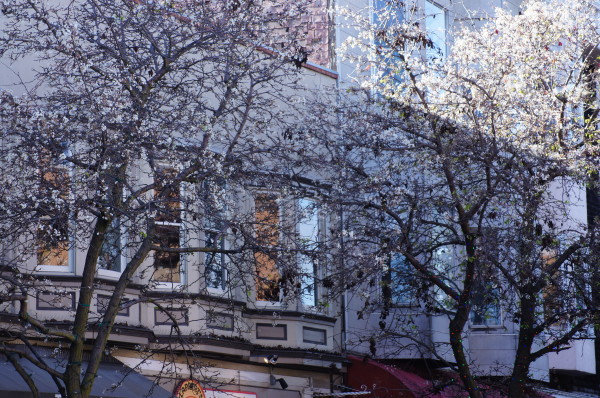 Blazing Saddles provided maps for more routes from Sausalito, including to Old Mill Park and Tiburon. I didn't have time for the extra 90-minute trip to Old Mill Park so I headed in the direction of Tiburon, where there is another ferry back to SF. But after not making much progress on the map and the ferry time nearing, I decided to head back instead of risk not making it back to the city in time.
It was a perfect time to cruise back to the city. The ferry took about 30 minutes and went past Alcatraz, giving me great views of the bridge with the sun setting behind it.