Last week marked seven months for me in England's Lake District. Not bad for what started out as a two-week job. I'm still in love with this place. My jaw dropped when I caught the bus to Keswick for my job interview and it still drops regularly at the sights around here.
I've taken so many photos since moving here. It's impossible not to. After some tough culling, I've finally picked out one image from each month of my time in the Lakes.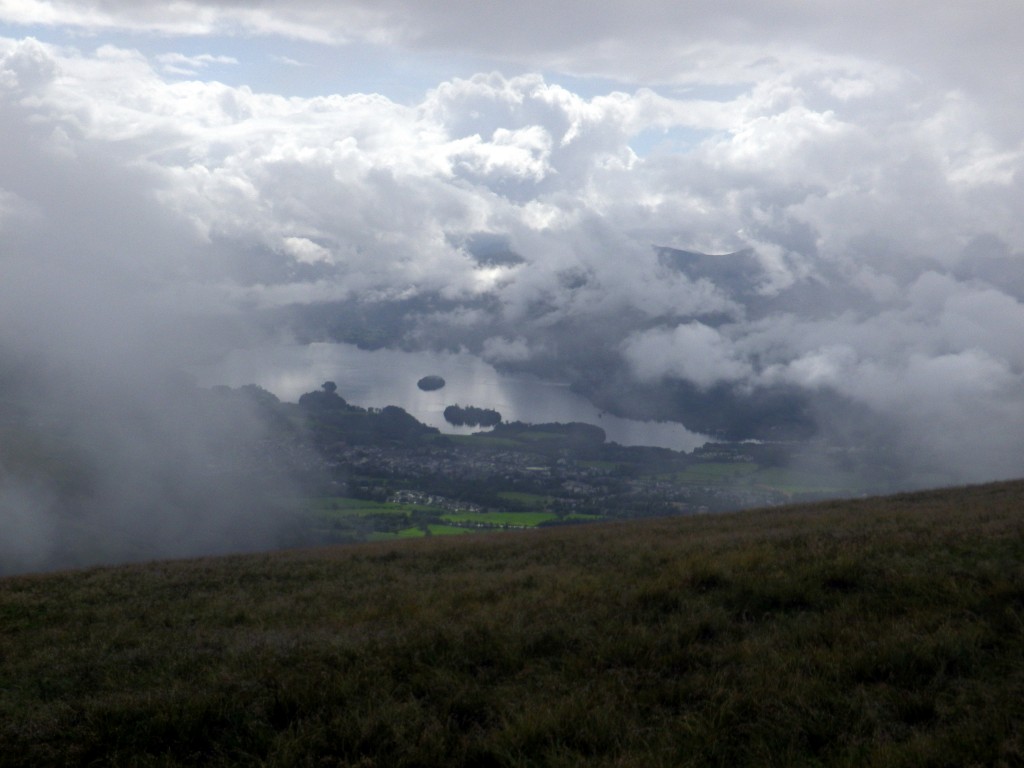 August: Keswick taken from Skiddaw
I've always felt very connected to mountains so to wake up and see them from my bedroom window was a great feeling. Skiddaw is the fourth highest in England and sits right behind the hostel I was working at in Keswick. It was the first fell I climbed.  Although the weather started out great, by the time I was at the summit I couldn't see 10ft in front of me.  Not exactly a good introduction to fellwalking. But as I walked down, soaked through and tired, the clouds parted. First just for a split second, then it started to clear so I could see the cottages and paddocks below. It was beautiful!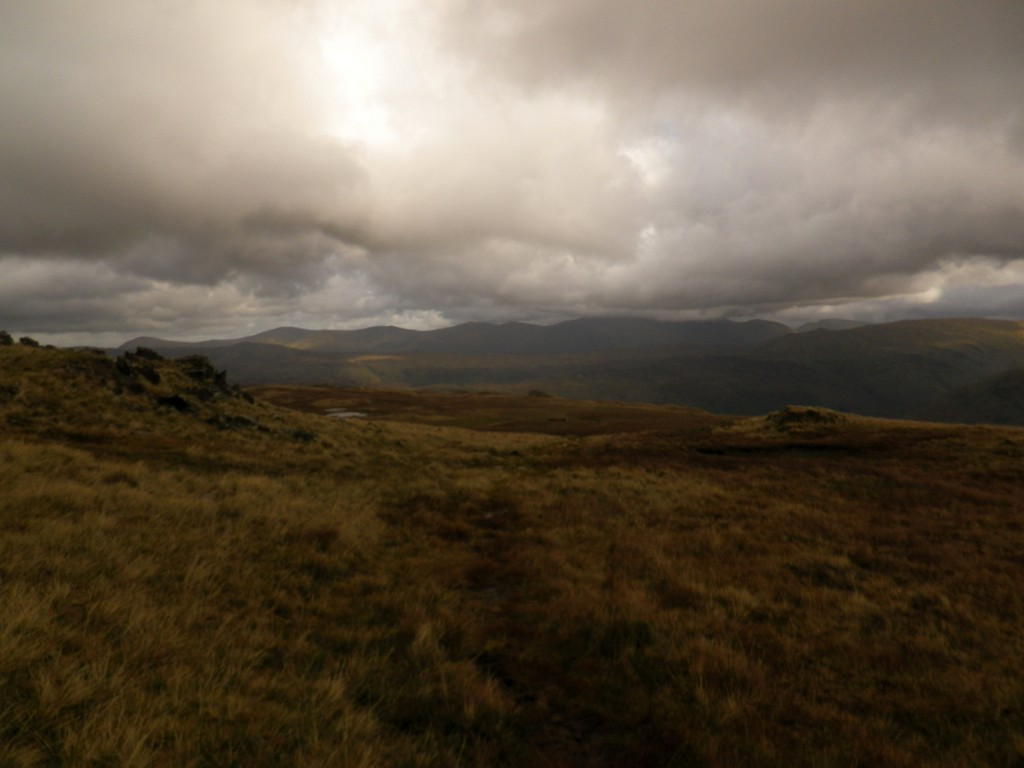 September: Walking from Keswick to Buttermere
There was nothing but mountains and sky for hours. Coming to the end of autumn, the bracken and shrubs were a beautiful deep brown. I was walking from Keswick to Buttermere to stay at the hostel there and while it was quiet most of the day, at this point near Dale Head there was NOBODY around. It wasn't just the surroundings that I loved about this moment. It was knowing I had to rely on myself to get to my destination. There was no bus I could catch if I got tired. No phone reception if I ran into trouble. I loved the feeling of self-reliance.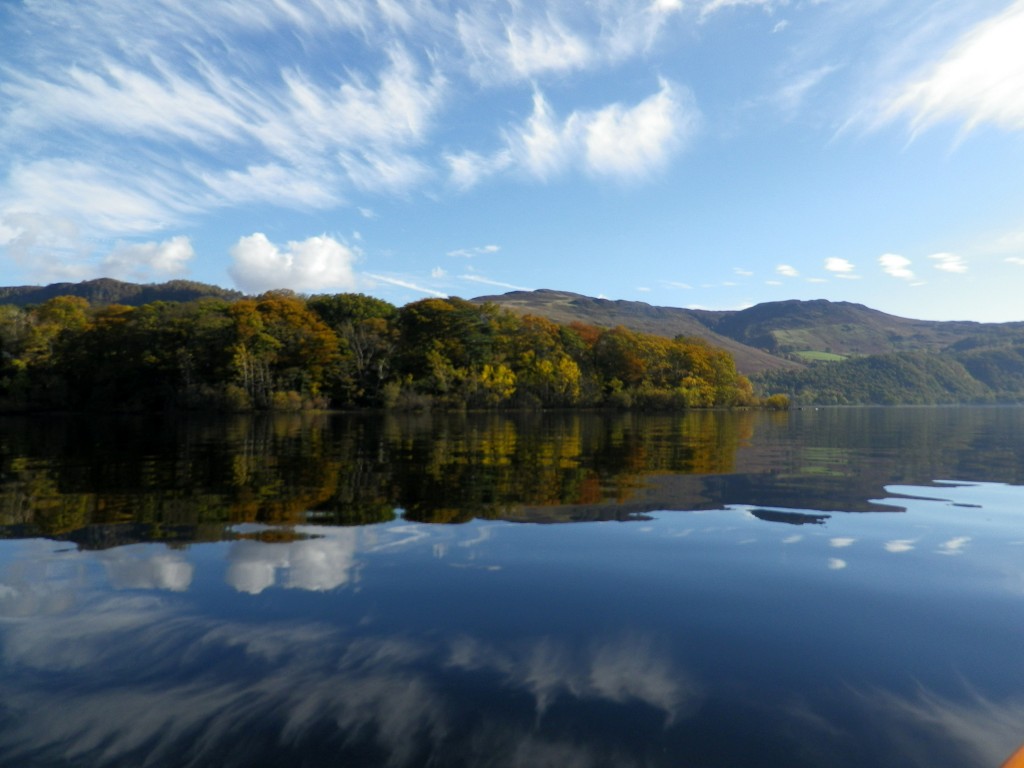 October: Kayaking on Derwentwater
Gorgeous blue skies, still water and Derwentwater outlined with orange and yellow trees. It was a beautiful day to be out on the water. As I paddled out to a little island for lunch, I had one of those "I can't believe this is my life" moments. I was on a split shift from work and this was how I got to spend it.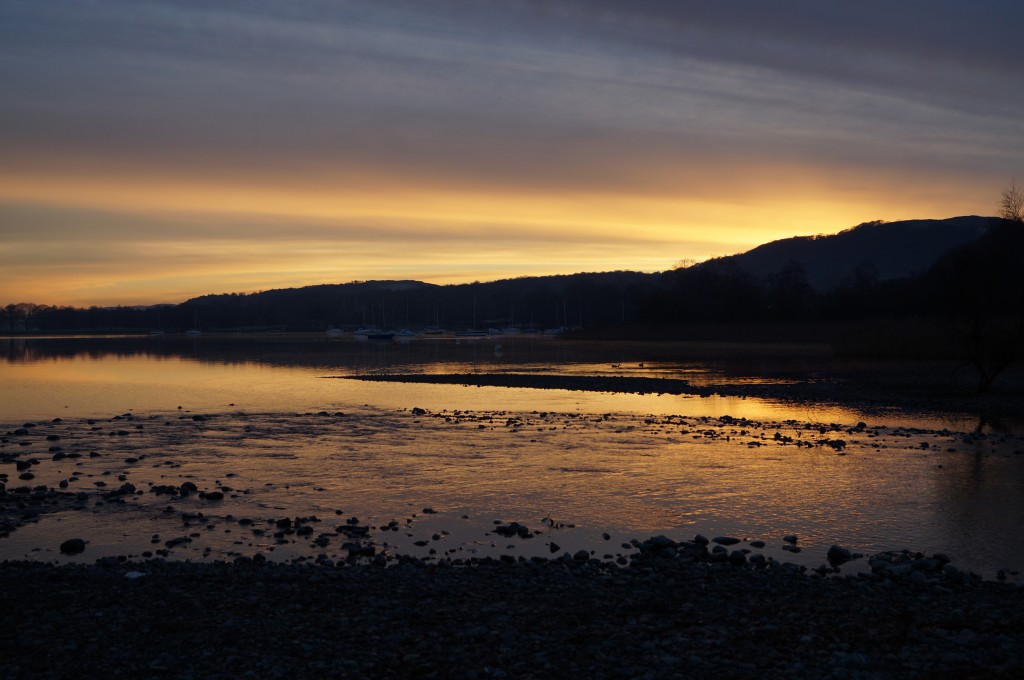 November:  Conistonwater
In November I moved to the South Lakes, to Coniston. It's a much smaller town. There are only about 1000 people living here and, at this time of year, it's a long way from the tourist trail. I live a 10 minute walk from the lake and I saw this sunset on my first visit there. Coniston is a lot closer to the Coast and the open space means the light stretches far over the water.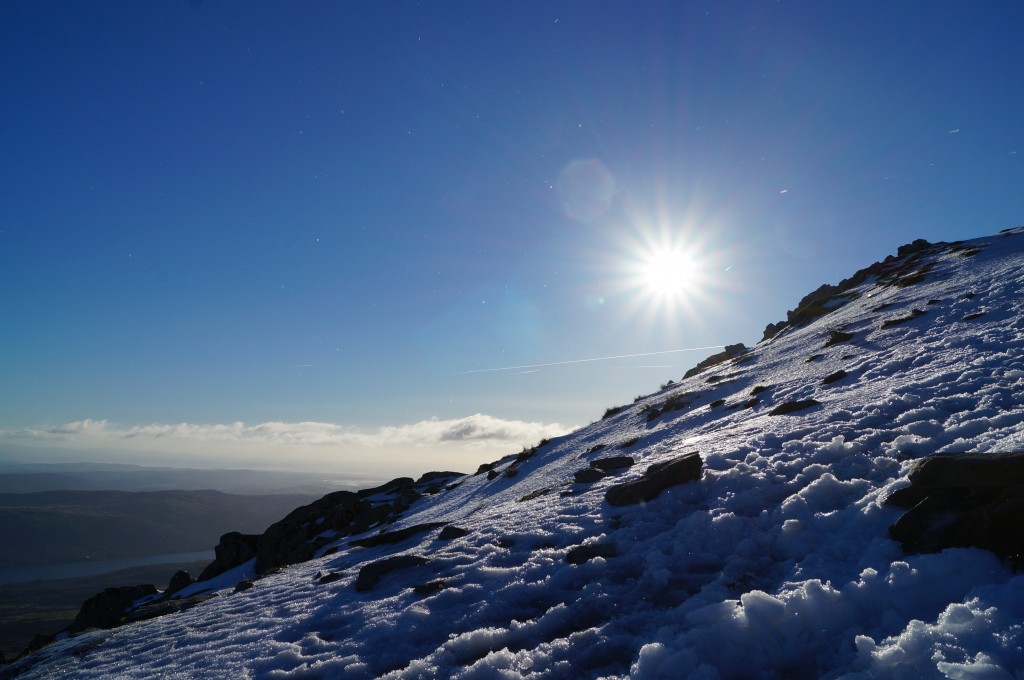 December: Old Man of Coniston
I don't know where the name comes from, but the fell stands watch over Coniston and the title feels right. I don't have an extensive hiking kit so unless I wanted to invest in decent winter equipment (which I didn't), I had only a small window to climb it before the conditions got too bad. Except for the wind, I couldn't have picked a better day for this. At this particular moment, I was scared of being blown off the top, but once at the summit I felt a lot better and loved the views over the snow-capped fells in one direction and the coast in the other.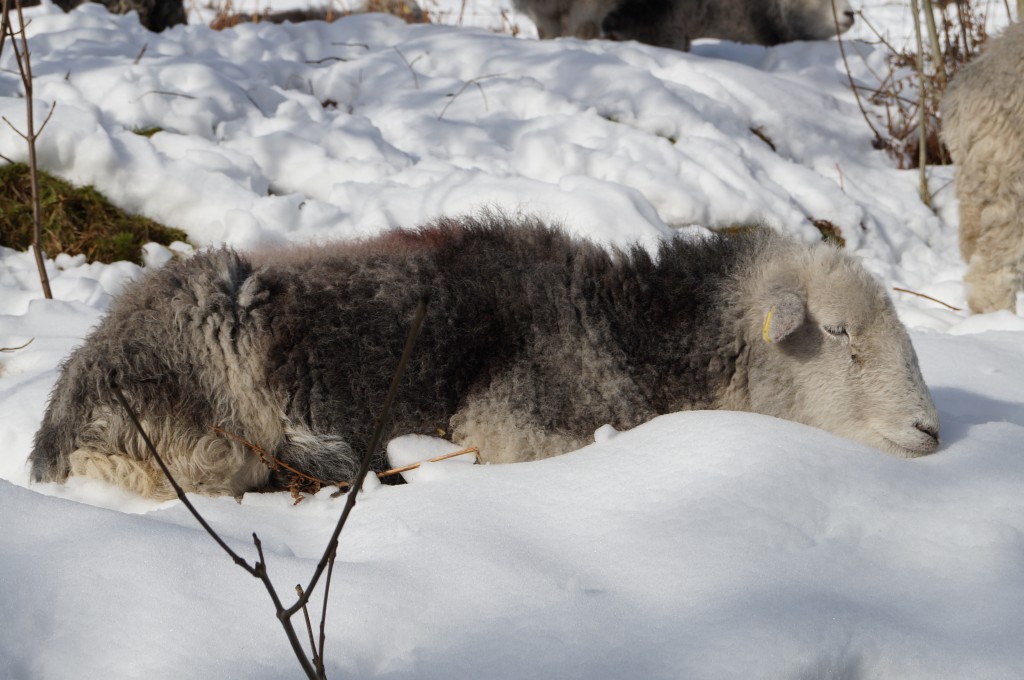 January: A chilly Herdwick
It's wasn't the Australia Day I'm used to. Instead of sun and a paddling pool I had sun and snow. Coniston got a lot of snow a week before, but I went to London and missed most of it. This weekend, the town was cut off, although not for long. I built my first snowman and spent Australia Day hiking through snow that sometimes went past my knees. Talk about a workout!
Herdwick sheep are all over the Lake District. We have a particularly stubborn lot that live in Coppermines Valley. When it's cold they come down off the fells and keep warm in the valleys. They are so cute, but often won't budge an inch when we drive by in the Landcruiser. This one looked so peaceful.