Hey wait, didn't I just post an article with a bunch of photos from Vancouver?
Yep. I did. And I'm going to do it again.
I can't help it. This city is just so darn beautiful. As the weather has got warmer, it's become even more spectacular. Unfortunately I won't be here for what the locals tell me is the reason they live in Vancouver – summer. Once again, I'm leaving in the spring and won't return until fall. But even in the last four months Vancouver has dished up some pretty impressive sights.
I'm a bit of an Instagram junkie (who doesn't love pretty pictures?) and living in a place like Vancouver just fuels my addiction. In case you're not following me or missed these photos the first time around, here are my favourite Instagram posts from Vancouver.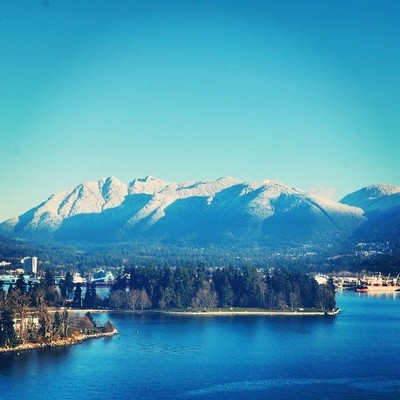 This is the view from my apartment in Coal Harbour.
Waking up to this each day has been – well I'm not going to lie – bloody awesome!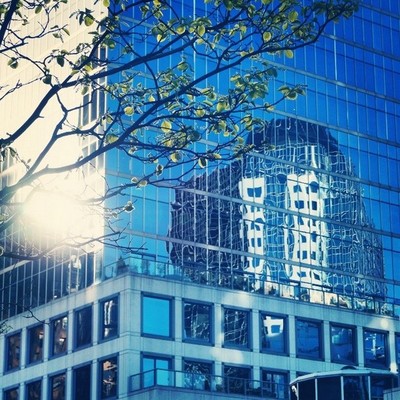 Vancouver is nicknamed the city of glass for a reason.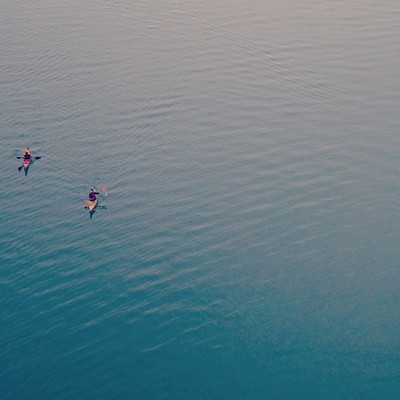 Even when it's cold, there are always people on the water.
Better them than me.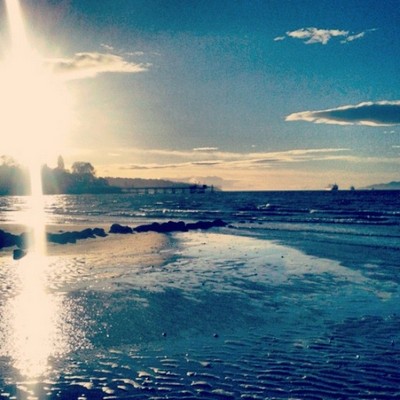 A little after work stroll along Kitsilano Beach.
In summer this place will be PACKED. Mostly with Australians.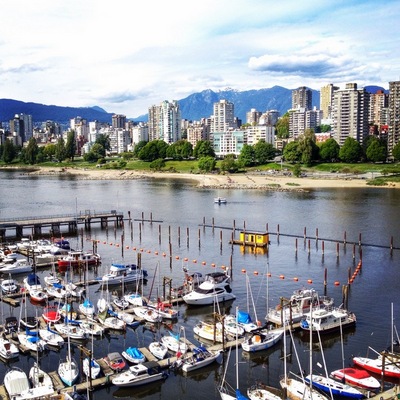 I run over Burrard Bridge most days on my way home from work.
The view distracts me from the incline of the footpath.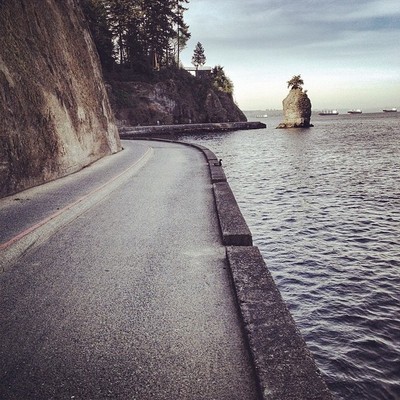 The Seawall around Stanley Park is still my favourite place to run in Vancouver.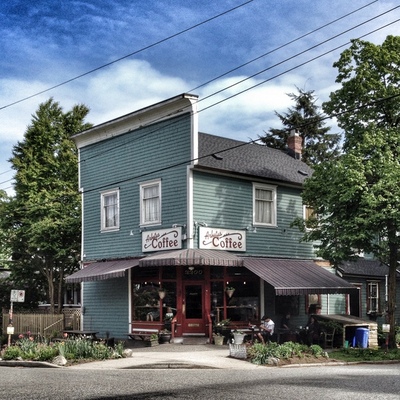 I spend more time admiring this cafe from the outside than enjoying it inside.
I just love it.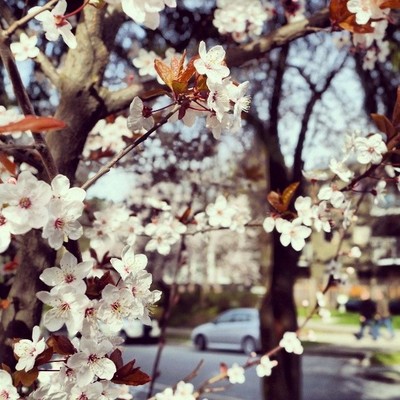 Ahhh spring.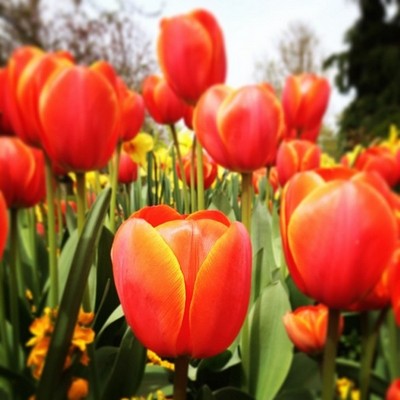 See above.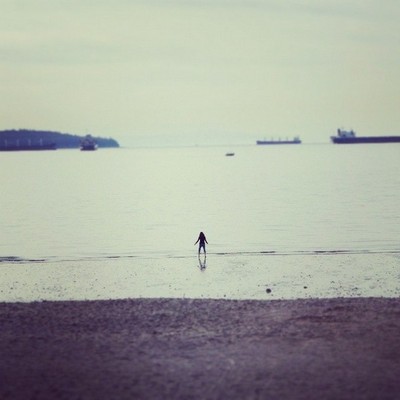 This was taken in early spring.
Just warm enough to dip your toes into English Bay.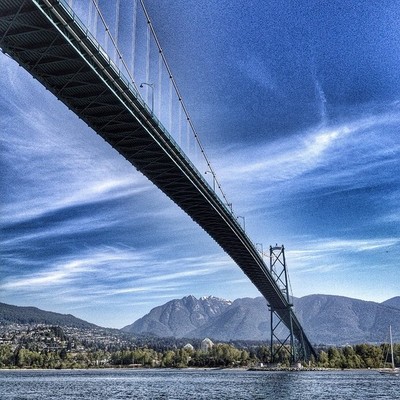 The day I ran with an iPhone for the first time.
And discovered Snapseed.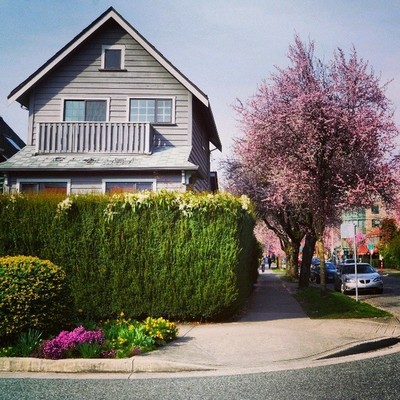 Unfortunately a lot of Vancouver's older houses are at risk.
Newer is better, right?
Wrong.
I love these buildings and their gardens.
Walk the residential streets in Kitsilano and Kerrisdale to see what I mean.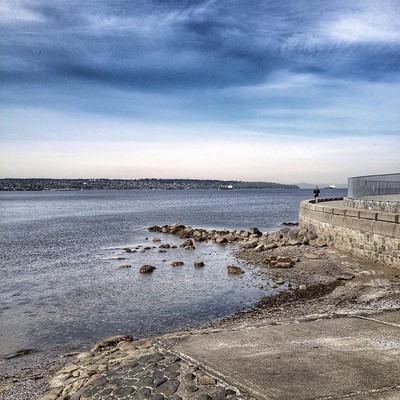 I don't need much incentive to trade the gym for an outdoor run on days like this.
This is taken on the Seawall near Second Beach.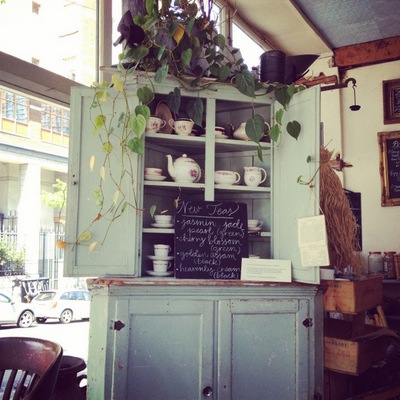 Finch's Tea and Coffee House on Homer and Pender (near Gastown) is my new haunt.
Stay tuned for a post about my favourite cafes.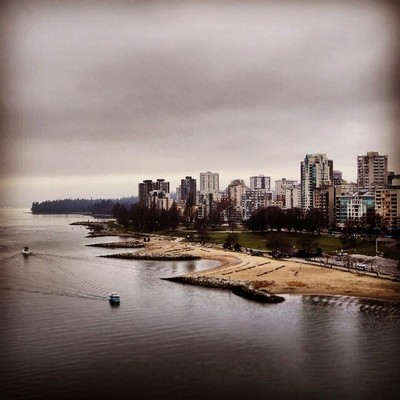 Even when it's not that sunny (which is often) Vancouver is still stunning.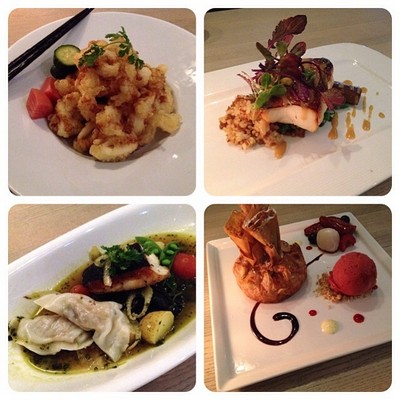 There are so (soooo) many sushi restaurants in Vancouver, and it's so cheap. But for my farewell dinner my housemate took me to Miku, one of the best Japanese restaurants in the city. It was amazing. The calamari was the best I've eaten in years.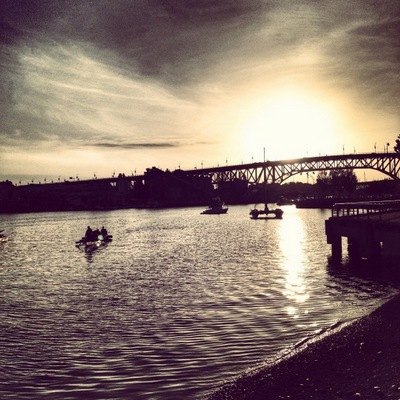 On Tuesday nights I join my running group for a 40-minute run along the Seawall near Yaletown. In winter it's all street lights, but in spring the sun is still out. If you're keen to tag along look for the runners at Roundhouse Community Centre at 7pm!