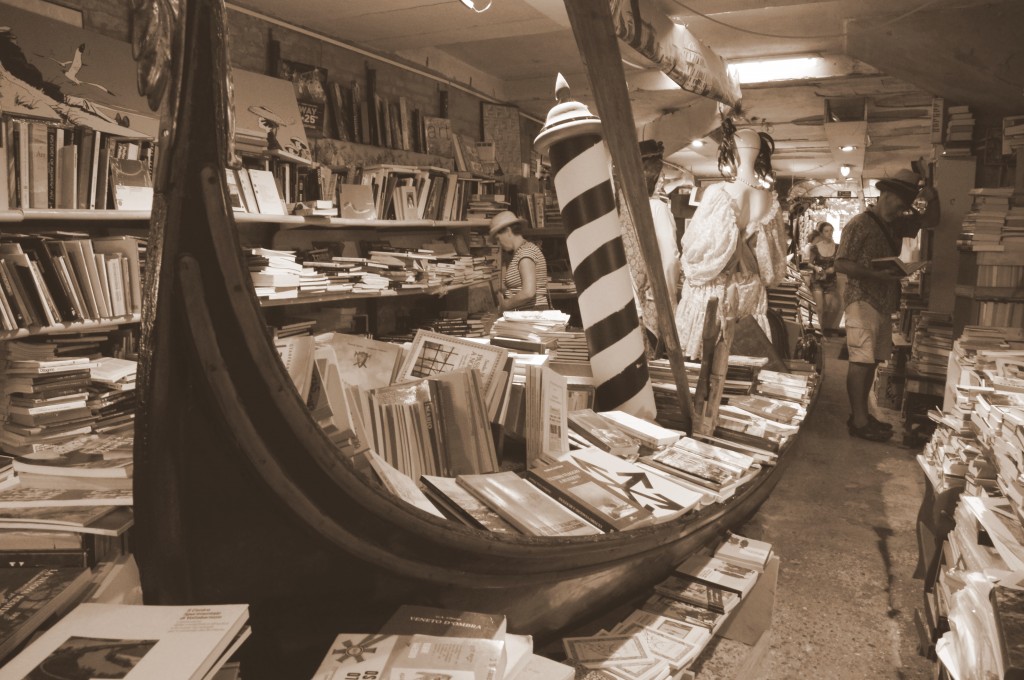 "WELCOME to the most beautiful bookshop in the world" reads the sign.
In the maze of streets and canals that is Venice we have stumbled across Libreria Acqua Alta.
From the street it looks no different to any other: cluttered tables spilling with dusty, second-hand books, masses of postcards, posters and other paraphernalia, and the promise of a gem if you can be bothered sifting through piles and piles of trash.
Then I step into the only place in Venice I am surprised to find a gondola.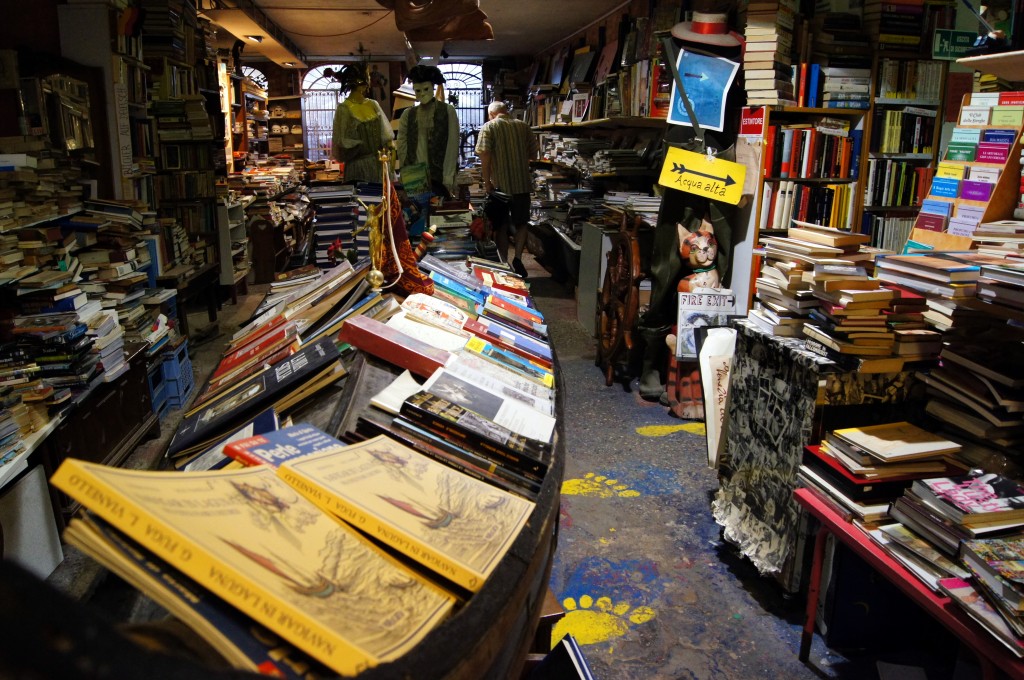 The gondola stretches almost the length of the first room and is packed with books. "Riding" in it are two mannequins wearing Venetian costume masks and a couple of other random decorations. The next rooms houses more boats. Some are on their side, some upright, some so filled with books they'd sink if they were pushed into the canal – which, by the way, is through the fire exit. I saw a couple of gondola's cruise by through the opening. Some passengers asked how to get inside. I can't help them. I don't even know how we found it.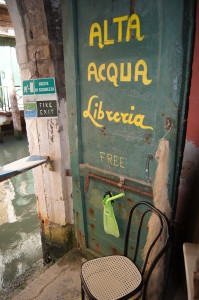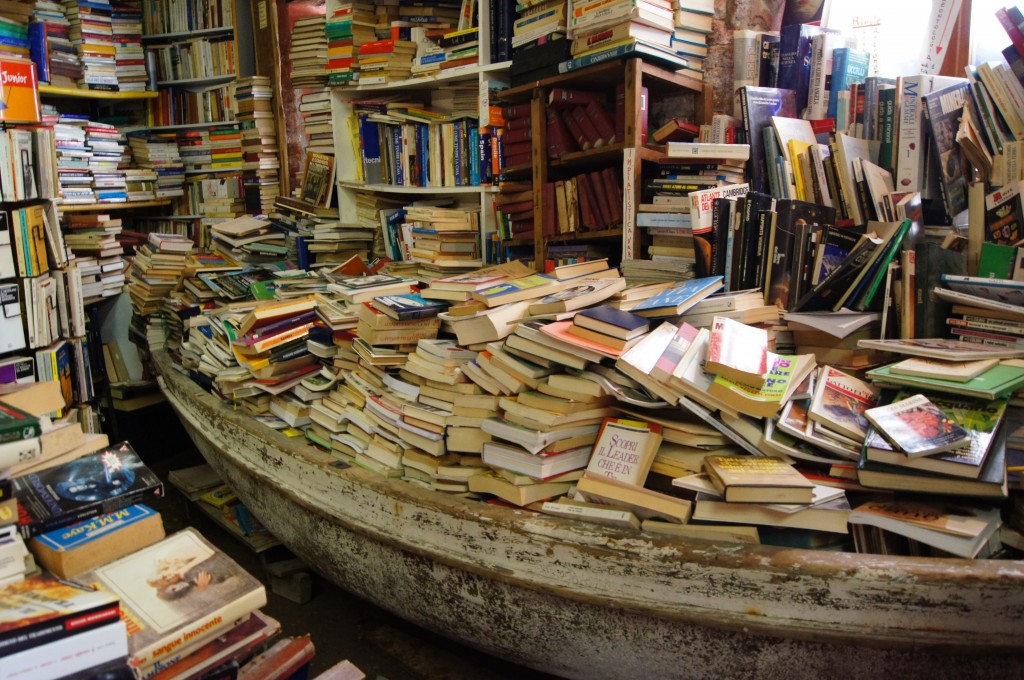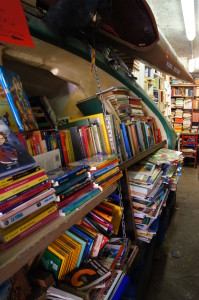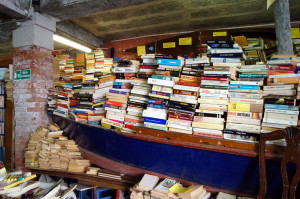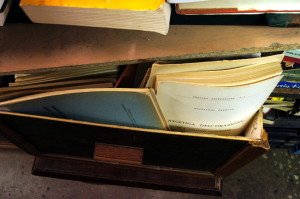 There are books in Italian, English, German, French and probably any other language you fancy. It would be fruitless to visit this store looking for something in particular. It would take days to search through everything. There are books stacked on shelves, in boats, in bathtubs, on chairs, under chairs, peeking out from drawers and in every other crevice. The only book-free spaces are the narrow walking paths through the maze and the ceiling. And the latter is purely a presumption because I didn't check.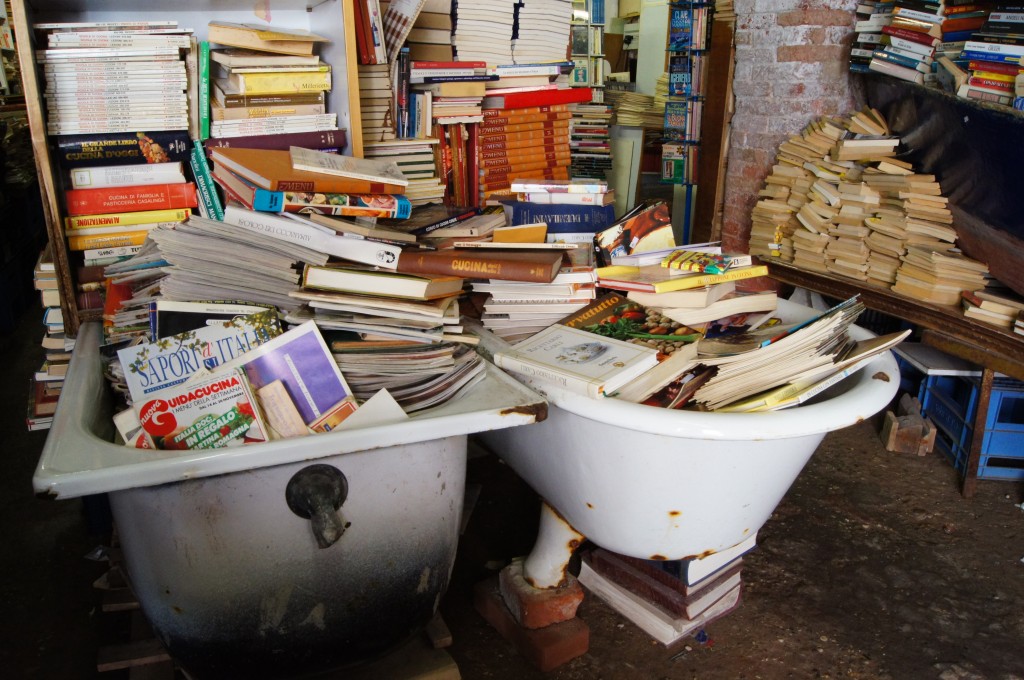 The creativity (insanity?) continues outside. One courtyard to the side near the collection of English books has stacks of books up against the brick wall, a canoe dangling above and a couple of chairs with tapestry cushions. The main courtyard, adopted by a lazy black cat, has a staircase of encyclopaedias leading to a "beautiful view" over the canal. Finally, in this Google age, someone has found a use for these oversized reference books.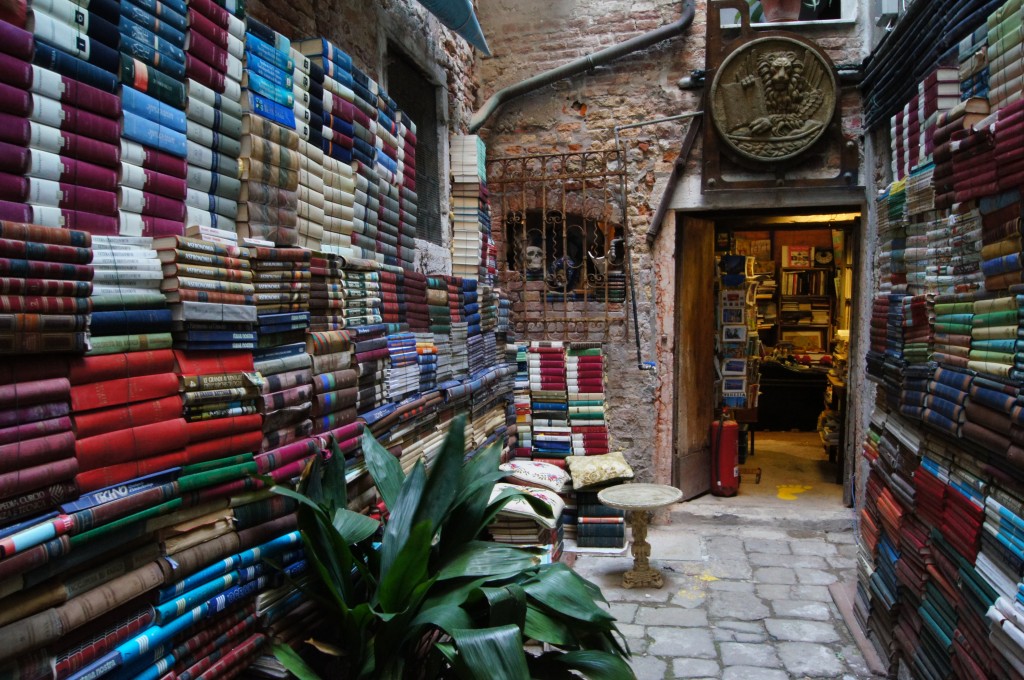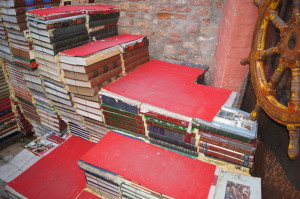 Hours could be lost here. Hell, people could be lost here. "Beautiful" might not be the word to describe Libreria Acqua Alta. I'm not sure there is one.
Later I looked up the address, so if you want to visit it head to Calle Longa Santa Maria Formosa (Corte Senza Nome).