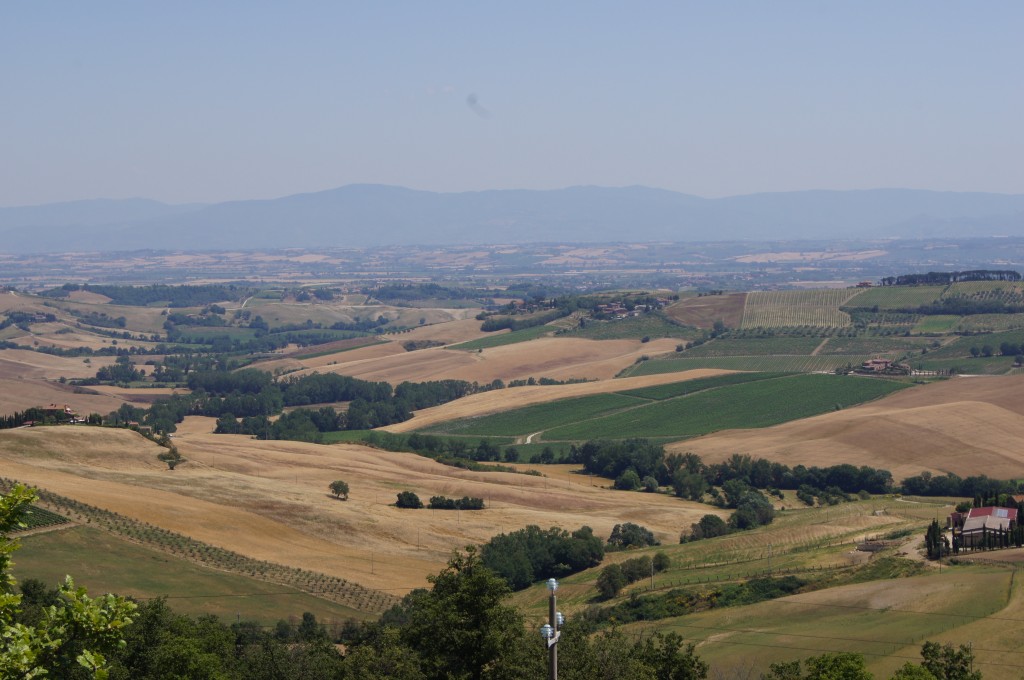 Ah Tuscany. Beautiful, hot, scenic, hot, lovely, hot Tuscany. Yes, Italy is experiencing its first heat wave of summer. A sticky, sweaty, police-patrolling-the-fountains-in-case-people-jump-in kind of heat wave. Yay.
I'm not a summer person. Give me a rainy, cold day and I'll make the most of it. Give me heat, especially this kind of heat, and I'm going to get my grumpy on.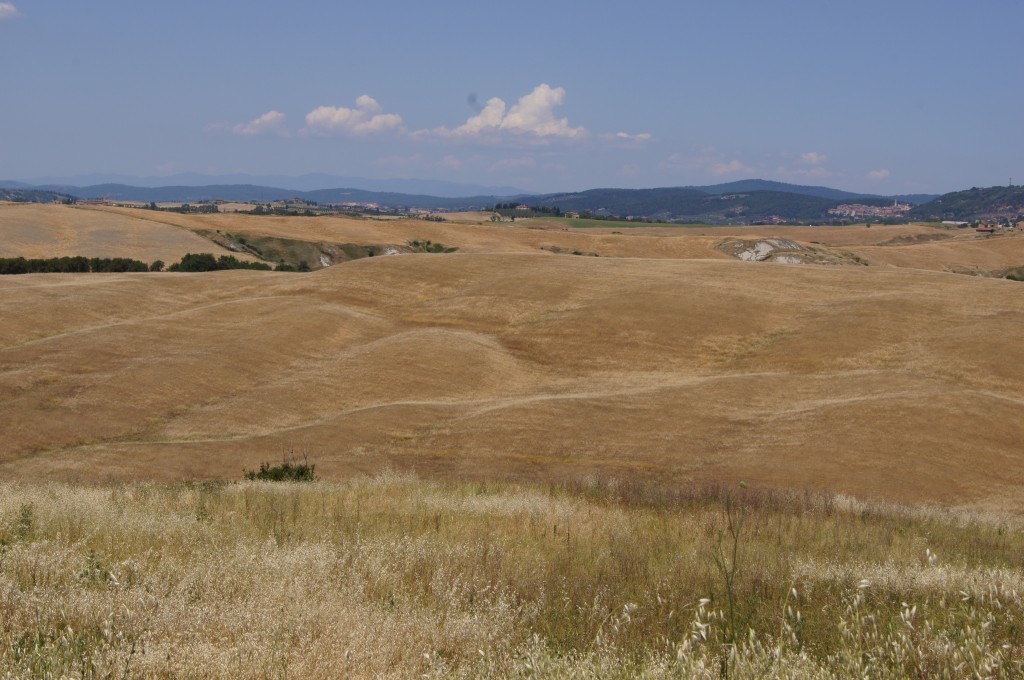 Luckily most of the day was spent in the car – our last road trip, this time through Tuscany. We'd picked out three drives either because we liked the look of them or they'd been recommended to us: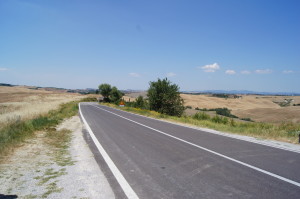 Montepulciano to Montalcino 37km.
San Giovanni to Asciano 13km
Via Chiantigiana from Castelmuovo Berargenga to Impruneta 79km
We kept to the major roads on the way to Montepulciano. Much of the scenery was similar to what we saw when we headed into Le Marche. Lots of colourful paddocks, little villages scattered through the landscape and a few mountains thrown in. The villages are labyrinths of narrow streets often climbing up and up to the centre. Our car always attracted curious looks from the locals sitting outside the few stores we saw.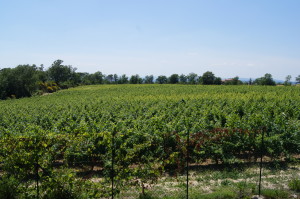 The Via Chiantigiana is a popular route through the Chianti region from Siena to Florence.  The trip took us through Gaiole in Chianti, Radda in Chianti, Castellina in Chianti, Panzano in Chianti, Greve in Chianti and Strada in Chianti. The region is famous for its wine and much of the trip involved driving through valleys filled with grape vines, climbing the hill into a village overlooking the area, then driving back down into the next valley.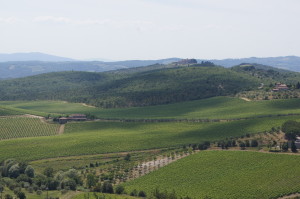 Just before arriving in Gaiole in Chianti we visited Brolio castle. There are quite a few castles and abbeys on this drive. Brolio is open for viewing and there is apparently a great view from the outer walls, but we just stood in front of it to admire the landscape. We're passing a lot of huge wineries here. Many advertise wine tasting and door sales. We didn't stop very often, mainly because that meant getting out of the car and into the heat.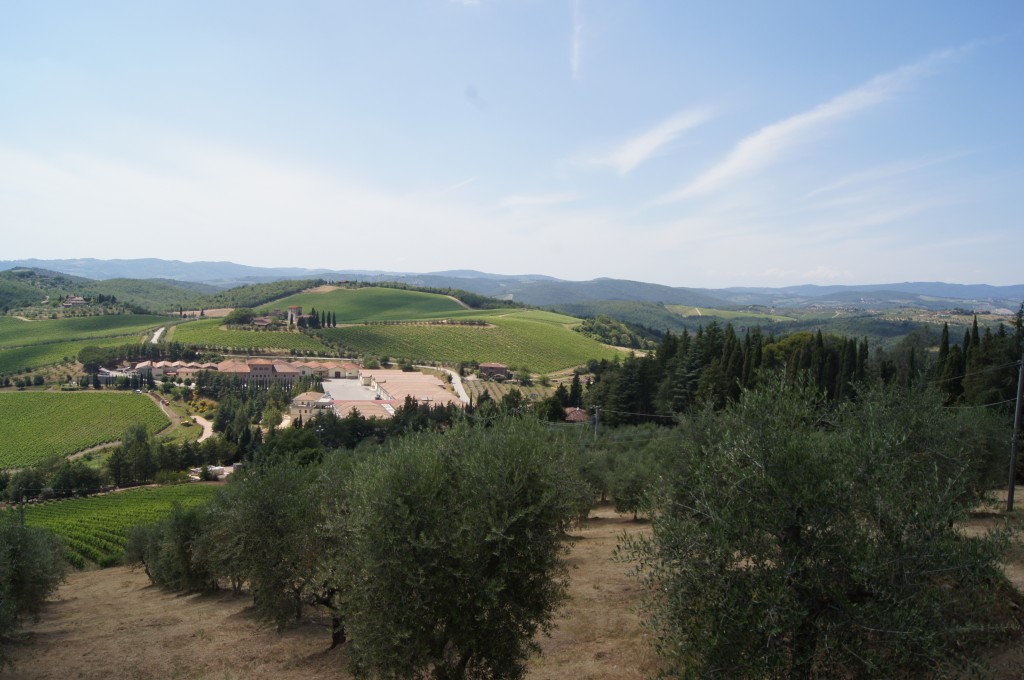 After checking into our room at Impruneta we drove a couple of kilometres into Grassina for dinner. Even at 7.30pm the air was so hot. We couldn't find any open restaurants so got some pizza to go and ate it back in the hotel room. With air conditioning.