I was full from the appetisers when a plate barely big enough for the huge fish stretched across it was placed in front of me. It was cooked perfectly. I scrapped the flesh from the bones as I turned down yet another offer of wine. We were one of just three or four tables in the dining room that evening. It was a slow night at the tennis club. My host insisted I try baklava while in Gaziantep and sent the waiter to fetch it. "It is the best in Turkey," he said. "It's not like what you had in Istanbul."
On the ride home my host's four-year-old daughter fell asleep on my lap. I carried her from the car to the apartment, before retreating to my room, stretching out on my comfortable double bed and going to sleep.
Dinner at the club? Waiters sent out to get the best baklava in the city? My own room in a beautiful apartment with a lovely family? This is not what I was expecting while CouchSurfing in Turkey.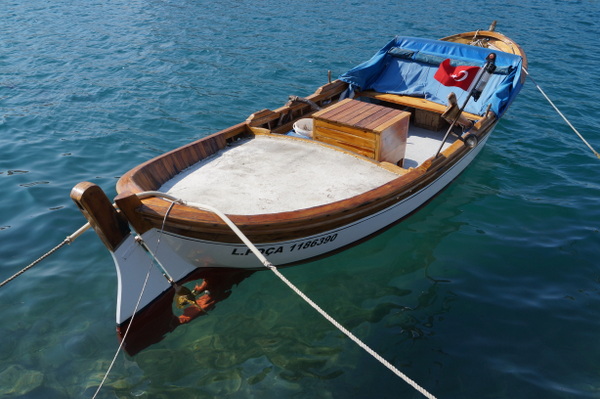 "Don't stay with men. They will think you want sex because you are a Western woman."
It's the kind of statement I would have expected from my grandmother. Or those people who think women should never travel alone.
The lottery of hosts, situations and experiences I have when CouchSurfing is one of the reasons I love it. When choosing hosts I try to mix it up: girls, guys, couples and families of all ages. There are always some questionable profiles (a few in Italy and France come to mind) and always people telling me they think it's not safe for me to stay with men when I'm travelling alone. But the warnings about CouchSurfing with Turkish men came from seasoned CS members whose opinions I trusted. While I tried to keep an open mind, I was wary about what I was in for.
At first I looked at the profiles of both male and female hosts in Istanbul, but many of the male members had very few references, usually none from women, and some of the profiles were just weird. One member managed to include the words "slutty" and "orgasm" in his profile and also revealed guests would have to share his bed. Profiles like this, on top of all the warnings I'd received, had me worried and for the first time I filtered my search to show female hosts only. 
Gülçin, my first CS host in Turkey, agreed I was right to be cautious while CouchSurfing in Turkey. And it had a lot to do with sex.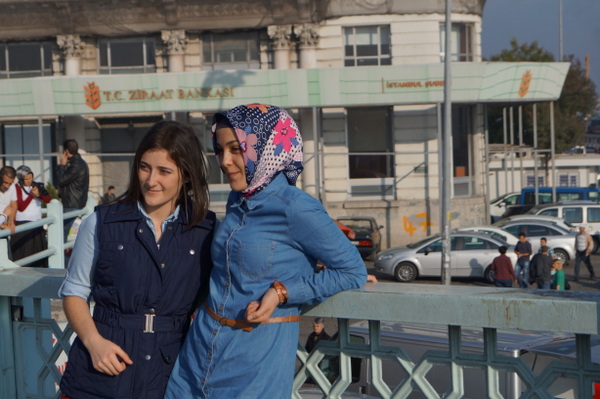 Women in Turkey
While some parts of the country are more modern than others and things are definitely changing among the younger generation, women are held to particular standards when it comes to relationships. Sex before marriage is uncommon and traditionally, it's unacceptable for a woman to have any kind of physical relationship until she is married.
Western women are not held to the same standard. Blame it on pop culture, Hollywood or whatever, but female travellers from Western countries are preceded by a much more liberal reputation. For most Western women, it's acceptable for us to have sex with whomever we want, whenever we want, without judgement from society. It's a freedom some people misinterpret.
In short, because single Western women can have sex with anyone they want, that must mean they want to and will.
It's important for me to be clear that I do not think all Turkish men share this attitude. Almost every Turkish man I met in the country was friendly, polite and kept his hands to himself. I never felt uncomfortable.
However, there is a significant cultural difference in the way foreign women are treated and I can understand how some women might have a different experience than I did.
My parents travelled in Turkey on a group tour a few years ago and said the young women on their tour were often harassed by local men. If the women declined them politely, the men didn't think they were serious and took it as a sign of encouragement. If the women became aggressive, so did the men. The older members in the group would sometimes walk around the women to create a barrier, in a way protecting them from the unwelcome advances.
I didn't encounter this myself, however I did receive my fair share of unwanted attention.
While most of the men I met in Turkey were friendly, some were perhaps a little too friendly. I'm used to being approached by strangers when I'm travelling, but it seemed to happen a lot more frequently in Turkey and the people interested in talking to me were almost exclusively men. I'd get invited for drinks while shopping, men would ask to join me while I was having dinner alone and some men I met were very quick to suggest connecting on Facebook or exchanging contact detail and usually quite persistent. I accepted two friend requests from Turkish men I met while travelling (aside from CouchSurfing members) and on both occasions un-friended and blocked them a few days later after being inundated with messages. Again, this was an issue I'd never faced when travelling.
You're likely to experience this whether you're CouchSurfing or not, but I found that being a CS member opened up a few more issues to deal with while I was travelling in Turkey.
When I logged into my CS account from Istanbul my profile updated to reveal I was in the city. That's when the messages began. "Megan you can come to my home" was the general gist, along with invitations to meet for drinks and sightseeing. In 24 hours I received nearly 20 messages. They were all from men. The profiles behind the messages were also concerning. Some of them had joined CouchSurfing only a few days earlier. Most gave very little information about themselves and references were almost non-existent. A big red flag for a solo female CouchSurfer! In almost three years of CouchSurfing I'd never received messages like this. 
It got so bad that on my second day in Turkey I posted a message to the top of my profile explicitly asking people not to contact me if they had intentions other than helping fellow CouchSurfers explore Turkey. "CouchSurfing is not online dating" I wrote. This seemed to help and I kept the message there until I arrived in Paris three weeks later.
I also received messages from women who had CouchSurfed in Turkey. "Be careful with men in this country" one woman wrote. A female host in Izmir replied to say she couldn't host me, but suggested a friend of hers, describing him as the only male host she trusted in the city.
All of this happened before I left Istanbul.
I felt conflicted.
I was reluctant to buy into the "don't stay with strange men" warnings because frankly, a ridiculous number of people tell me that all the time and some of my best CouchSurfing experiences have happened while staying with male hosts.
I thought it would be stupid to ignore the advice and warnings from people who knew a lot more about Turkey than I did.
I was disappointed that if I didn't stay with men while in Turkey, I'd miss out on learning about the country and the culture from another perspective.
Then I went to Izmir and met Usama.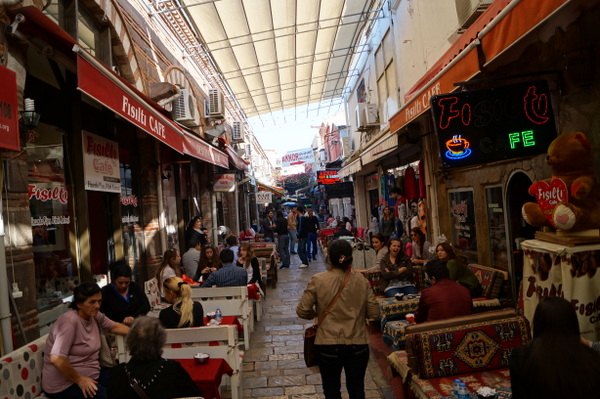 My experience
Usama was a Jordanian pilot on an exchange program in Turkey and the CouchSurfing host who had been recommended to me by a female member I'd contacted. He lived alone and I stayed with him for three nights. We went out for drinks, walked around the city, ate calamari in the markets, laughed at YouTube videos (Russell Peters is hilarious!) and ate baklava he'd brought from Jordan. He introduced me to a few of his friends. Most of them were guys and also CouchSurfing members. Everyone was friendly, kind and helpful. But just as the female members I'd met had warned me about some of the men I might encounter in Turkey, so did the guys I met in Izmir. All of them urged me to be particularly careful about staying with men.
I took their advice seriously, but my positive experience with Usama and his friends made me more comfortable about staying with male CouchSurfers.
I had two more male CouchSurfing hosts while I was in Turkey. In Adana I stayed with Hasan, who also lived alone. We had breakfast with his brother and sister-in-law, took an excursion with his "sweetheart" to see a location used in the James Blond film Skyfall, visited a photography exhibition and went to a Blues concert. Again, I met many of his friends, male and female, and everyone was great. But many also warned me to be careful.
In Gaziantep I spent two nights with Cahit, his wife and their two children. It was them who took me to "their club" where they treated me to an amazing dinner. 
All three of my CouchSurfing stays with male hosts in Turkey were wonderful and there was never, ever a single moment when I felt uncomfortable while I was with them. My experience was the opposite of what I'd been warned to expect.
But….
I had great CouchSurfing experiences in Turkey because I was very particular about who I surfed with. If I'd accepted some of the many invitations I'd received from inexperienced hosts I might be writing a different kind of post right now.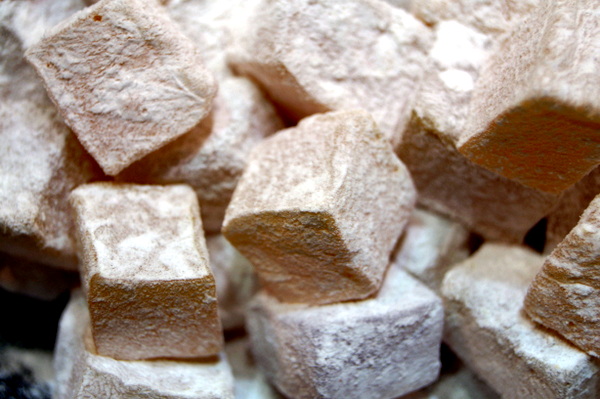 Advice for female CouchSurfers in Turkey
CouchSurfing anywhere has its risks and I've written on this topic before. But the repeated warnings I received about surfing in Turkey made me a lot more cautious while travelling there. While I didn't have any bad experiences, it's important to make your safety a priority.
Don't rule out staying with male hosts, but be extra careful about deciding who to stay with.
Send requests early. There are a lot more male CouchSurfing hosts in Turkey than women and the female hosts receive a lot of requests because many female surfers don't want to stay with men. Give as much notice as you can to increase the chance of your request being accepted.
Make sure the profiles have photos and if possible, have been verified. A headless, shirtless photo as a profile picture probably isn't a good sign though.
Always, always read profiles in detail. Especially the references.
If the host hasn't explained where you'll be sleeping, ask before you agree to stay with them.
Look for references from female surfers, not just members the host knows, has surfed with or met travelling. 
Don't post open CouchRequests. You'll get enough messages without inviting them.
Always meet your host for the first time in a public place. Perhaps meet for a coffee first so you can get to know them a little bit more before going back to where you're staying.
Leave a reference and be honest. If something happens that makes you even the slightest bit uncomfortable, discuss it with the member and, if you think it is necessary, mention it in the reference you leave so future surfers are aware of it when deciding which hosts to send requests to.