If a city could have a personality, Rotterdam would have a killer sense of humour. If only so it could laugh at itself.
Rotterdam was bombed in 1940 and rebuilt in one of the worst examples of town planning I've ever seen. The result is hilarious: Futuristic bridges and modern buildings stick out against a panorama of dainty Flemish-style houses and public art follows the motto "the weirder the better". And somewhere among it all is a pretty normal city, with cool cafes, funky bars and even the world's first pedestrian-only shopping street.
As little more than the Netherland's main port, Rotterdam doesn't hold much draw for most tourists. That's a shame because I've never experienced a city that actually made me laugh as I explored it. But it's lack of appeal is also not surprising. On the surface, Rotterdam doesn't offer much. With Paris, Amsterdam and Bruges within a few hours reach by train, there are other priorities when exploring this part of Europe. I turned to Google maps to find out where I was headed when the location of the next Travel Bloggers Unite was announced.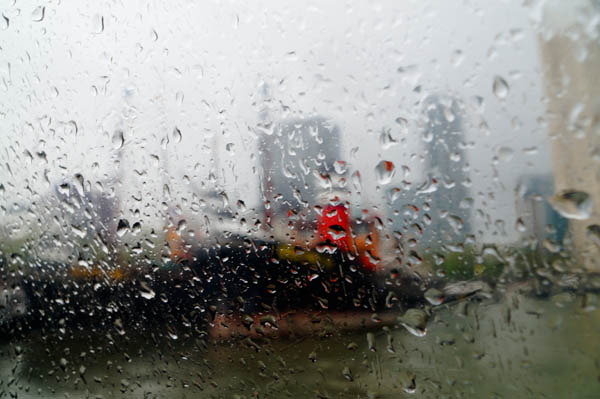 Holland's second-largest city didn't warm to me – it rained four out of my five days there and I don't think the temperature cracked double digits. But although I spent most of my time in conference sessions, I developed a soft spot for Rotterdam.
Should you go there? Not at the expense of other destinations in the area such as Bruges or Gent. But if you want to escape the tourist trail for a day or two, Rotterdam could be the place for you.
The city
"I think we need a town plan" said no one in Rotterdam ever. When Hitler bombed the city only a handful of buildings in the centre survived. What happened next is anyone's guess, but my favourite theory was suggested by a fellow conference guest: "It's like everyone said I'll do this bit and you do that bit…."
Rotterdam doesn't have an architectural signature. It has about 526 of them (that's a rough estimate). There are some beautiful old buildings such as the city hall (which survived the bombing) and the stunning Hotel New York, which was the former headquarters for the Holland America Line. In parts there are the little Flemish Renaissance houses that remind me of Belgium and Cogsworth – the clock from Beauty and the Beast.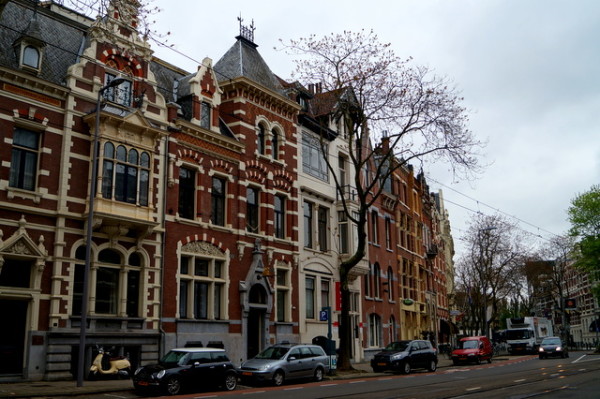 Then you have the rest of the city. The only consistent aspect between Rotterdam's modern or even semi-modern architecture is that there is nothing consistent about it. The city seems to have invited anyone with a bizarre building design to have a crack at it here. The cube houses are a good example of this. There is a hostel inside, but it wasn't the one I stayed at. You can go inside just to look at them, but I didn't do that either. The city appears to have taken the same attitude towards public art. That's a post in itself and one I will deliver soon.
All around the city are things that just don't make sense. The new central train station that looks like a UFO. The new five-star hotel towering over the docklands. I never lasted more than 10 minutes walking around the city without scrunching up my face at something and thinking "what the??" But that was a good thing. So much of Europe is predictable. Rotterdam kept me guessing.
In the centre, for the most part, Rotterdam could almost be mistaken for a normal city, but then the forward-thinking approach its design hasn't always been a bad thing. Lijnbaan, a sleek street lined with the outlets of global brands, was the first pedestrian-only shopping street.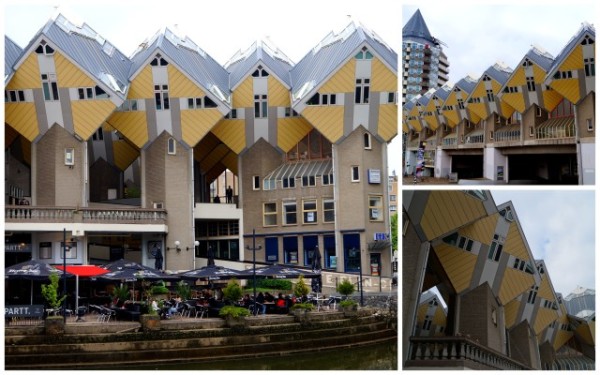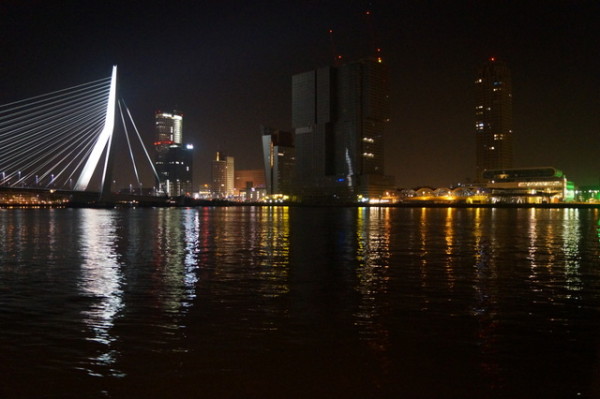 The Port
Rotterdam is one of the largest ports in the world. It was the busiest until 2002 when Singapore and later Shanghai took that title. But, as a meeting point for the Rhine, Meuse and Scheldt rivers, it remains one of the most significant in Europe. It was from Rotterdam that the Holland America Line ran passenger ships to New York. The SS Rotterdam, decommissioned in 2000, remains moored in the city and is open to the public to tour.
The river itself is busy. The banks are lined with cruise ships, ferries and dinner boats. Water taxi's flurry about and big fishing boats are squeezed into narrow berths in some of the canals. It doesn't make for the most attractive city, but then working ports are never very appealing. It did, however, give me the feeling that I was seeing a real city. Some of the places I've visited in this part of Europe almost seem like they are just for show – I definitely got that impression when visiting Bruges. But Rotterdam was working and existing all around me and I liked seeing that.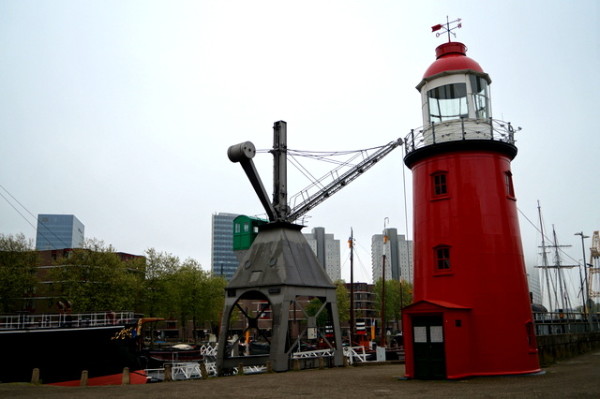 Dining
Unexpectedly, Rotterdam was the setting for one of the most incredible dining experiences I've had in a long time. It started at a networking event, where Hotel Bazar (both a hotel and restaurant) served up some treats such as baklava, Turkish delight and hummus and pita. I had no hope of resisting and by the end of the night, I was absolutely stuffed. The next night, a vegetarian blogger in my dorm room (Elin from Taste of Slow) decided to visit the actual restaurant so I tagged along. The menu is a fusion of a bunch of different cultures, but there are very strong Moroccan and Turkish flavours. There were three of us, but we only ordered platters for two, and again, I finished the night completely stuffed thanks to Hotel Bazar. And as if sampling its food two nights in a row wasn't enough, two nights later I was back there again for a casual end-of-conference dinner. I'm sure there are other places to eat in Rotterdam, but frankly, this place was so amazing we didn't bother looking.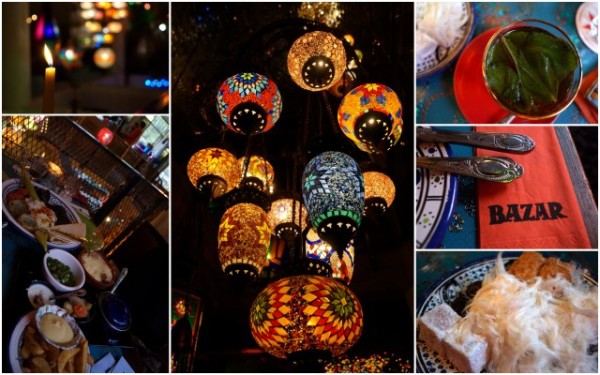 Lunch was served at the conference location, The Mainport Hotel – a five-star hotel that opened the week of the conference – and each day we were treated to an amazing buffet. The only other place I sampled was Hopper. Our walking tour guide very confidently told me it was the best place in Rotterdam for coffee, and I'm never one to pass up a recommendation from a local like that. The café was just my kind of place and I wish I'd taken some photos. While I enjoyed a BLT and a perfectly-made soy latte, I watched the staff make bread in the kitchen. I love that!

The bars
Any regular reader of this blog will know I don't give much (or any) advice on nightlife. It's just not my scene. But during the conference we did visit a couple of bars that I actually enjoyed.
Café La Bru, Hartmansstraat 18 a, Rotterdam
Rotown, Nieuwe Binnenweg, Rotterdam
Blender Cocktail Bar, Schiedamse Vest 91-93
If you go
Getting there: Rotterdam is as little as 25 minutes from Amsterdam's Schipol Airport if you catch the high-speed train.
Getting around: Trams and underground metro operate through out the city. A single ticket costs €3 and a three-day pass is €14. However, I only used the tram twice. Most things within the city centre are within walking distance.
Sleeping: I stayed at Rotterdam Room Hostel, part of the Famous Hostels network. My bed in a four-bed dorm was €20 per night, which included a decent free breakfast.
Eating: Most of my meals were at conference events, and I've already told you about Hotel Bazar and Hopper. There was lots of cafes and restaurants around and a supermarket outside the tram stop nearest to my hostel (which had a guest kitchen).
Some parts of my time in Rotterdam were complimentary as a guest of Rotterdam Marketing. My dinner at Hotel Bazar was also complimentary. All opinions expressed on Pegs on the Line – and my friends will tell you I always have a lot – are my own.