Never have I spent a chilly evening toasting marshmellows in the living room of a hostel. But then I didn't find Lead Cove Hostel to be an ordinary hostel.
As a seasoned hostel guest, I've become accustomed to the whole routine: check in, get wifi code, find bunk, lock up luggage, go explore. Rarely is the hostel a major part of your experience in whatever destination you're in. But that wasn't the case here.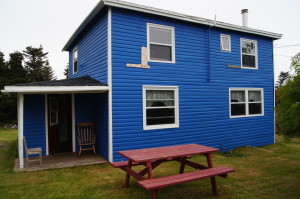 I found Lead Cove Hostel in a search to find any backpackers accommodation outside St. John's. My plan was to grab a rental car in St. John's and do a little road trip and Lead Cove was a perfect distance from the capital. The hostel itself is an old saltbox house, although I had to ask exactly what that was once I got there. Marko, the owner, bought the place, did it up, and from June to October welcomes guests. It feels odd to call it a hostel, but that is what it is, even if it didn't feel like it.
I booked a room by email a couple of months out and didn't bother to confirm before arriving. I turn up to find a note on the door, addressed to me, telling me to make myself at home and that Marko would be back about 4pm. A little unconventional, but things work a little differently in Newfoundland. Especially outside the major centres.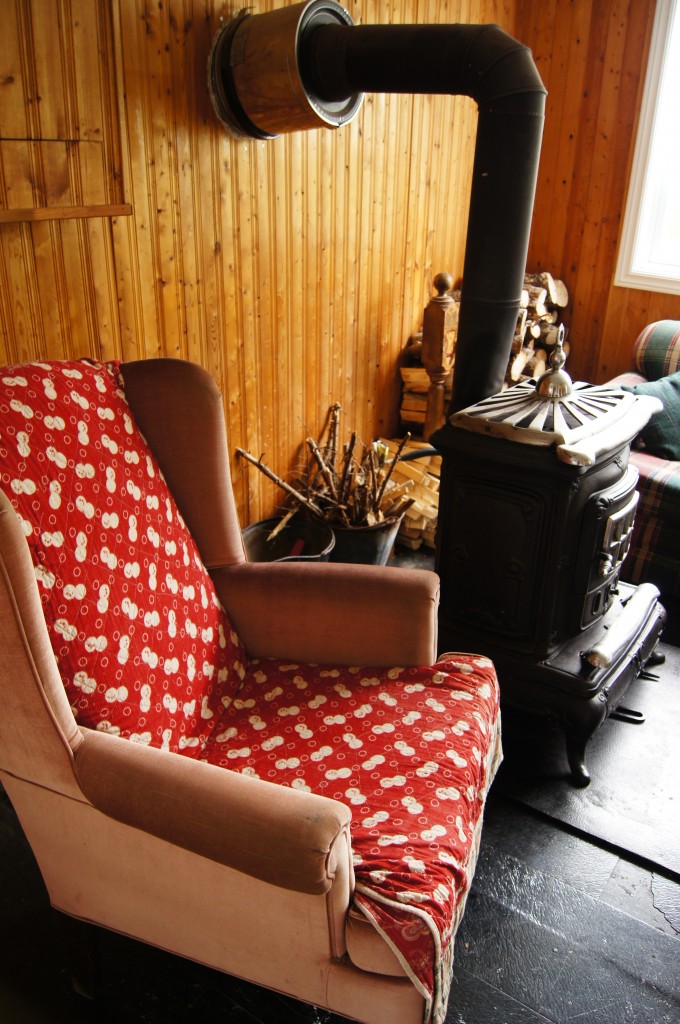 Marko is, among many things, an artist. And his creativity and flare is on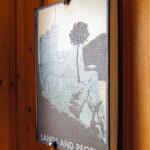 display: old furniture – some of it restored, some of it not. An old radio, wood fire, cute decorations including a book displayed on the wall. Downstairs is the kitchen and living area and a small tv room with books and dvds. The kitchen has everything you'll need to cook: pots, pans, a good stove and oven, plates, cups and there's a big fridge. Upstairs are the bedrooms – there are four rooms with one or two beds in each – and a good-size bathroom and second shower and toilet. It's a bit ad-hoc, but very charming. Everything was very tidy and clean.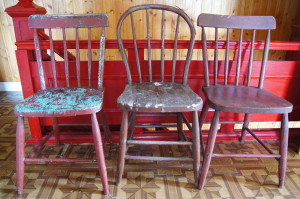 I was there for the first night of the season, and the only guest. So Marko and I hung out over beers and dinner, and later toasted marshmellows in the fire place in the living room. Unlike a lot of hostels filled with other travellers, here I had a chance to meet and get to know someone from the area. Marko's actually from Hawaii but has lived in Newfoundland long enough to qualify for local status. I enjoyed Marko's company, but there's plenty of room to have your own space if you want it.
Thinking of staying here?
This is not your usual run-of-the-mill HI set-up, so be prepared for things to operate a little differently. You'll feel like you're staying in Marko's house; one because he does actually live there (he has his own space downstairs) but also because it's got such a homely feel to it, down to the crochet blanket on my bed. I enjoyed it and felt comfortable, but if you like your stock-standard bunks and white sheets then maybe this isn't for you.
Lead Cove is about an hour and a half from St. John's. There is no public transport. Your only option is by car. There are also no restaurants close by so bring something to cook. There is a grocery store at Old Perlican, about 5 minutes drive north, and another little store a few minutes south.
There is wifi, which worked perfectly, but I didn't get a cell signal while I was there. It may depend on your network. I was with Virgin.
I booked by emailing directly but you can also book at Hostelworld