If paradise exists then it would look a little something like Cape Tribulation.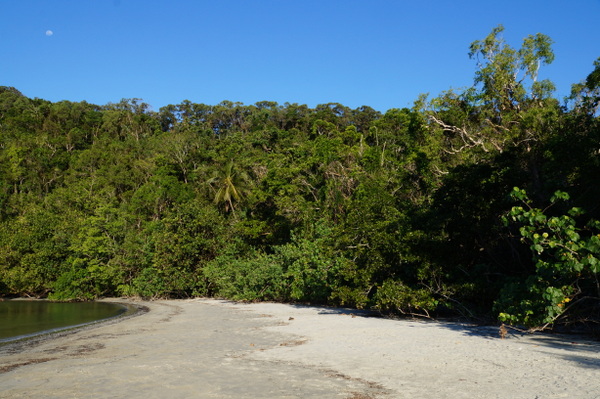 The coastal village is the meeting point for two world heritage areas – The Wet Tropics World Heritage Area and the Great Barrier Reef Marine Park. And yes it's as spectacular as it sounds.
Captain James Cook named Cape Tribulation for the trouble that started when his boat hit a reef off the coast in 1770. The incident drove him north to what's now known as Cooktown for repairs.
I doubt anyone has had a bad time here since.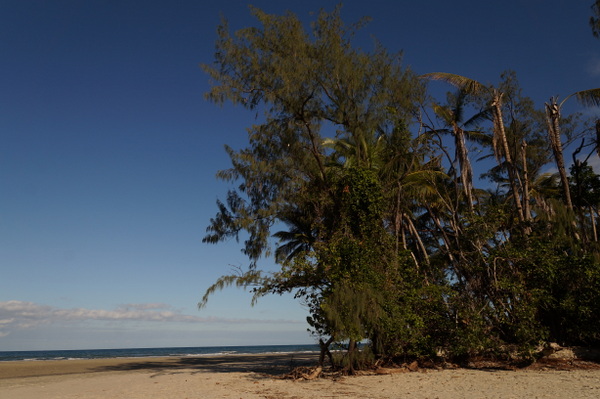 With a tourism slogan along the lines of "where the rainforest meets the reef", you'd think it would be one of the most popular spots on the Queensland coast. But its location protects it from mass tourism. The road here was sealed just 12 years ago, and before that access was restricted to 4WDs. Even now, the sealed road ends here and the majority of visitors have no choice but to backtrack over the Daintree River. Why go to all that effort when you can visit the reef from Cairns or Port Douglas and save yourself a few hours driving and a ferry ride?
That thinking is one of the reasons Cape Tribulation is such a special place to visit. It's surprisingly quiet given how beautiful it is.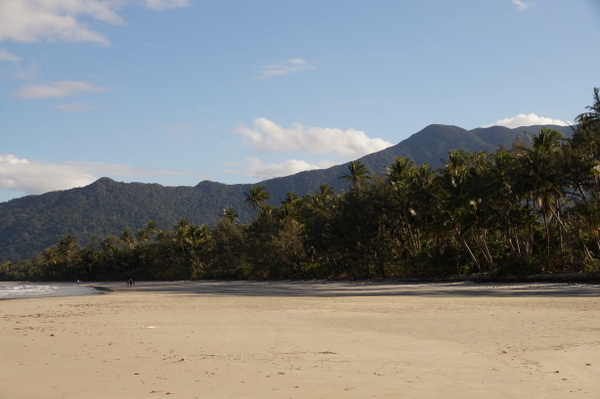 Cape Tribulation consists of little more than a few camp grounds, a grocery store, service station and café, a backpacker's hostel, a handful of more upscale accommodation options and the one tour company that takes tourists to the Great Barrier Reef about 25km off shore.
I came here with the intention of visiting the reef. Cape Tribulation is considered one of the best spots to explore the Great Barrier Reef as the low visitors numbers compared to those in Port Douglas and Cairns mean the reef is better preserved, and it's also a lot closer. Unfortunately we made the mistake of not booking in advance during school holidays.
But Cape Tribulation is a rather nice place to be when you have nothing to do.
I spent two nights camping two-minutes from Myall Beach, on the south side of the Cape.  Each morning I got up early and walked through the dark to the beach for sunrise. Each morning it was worth it.
Day 1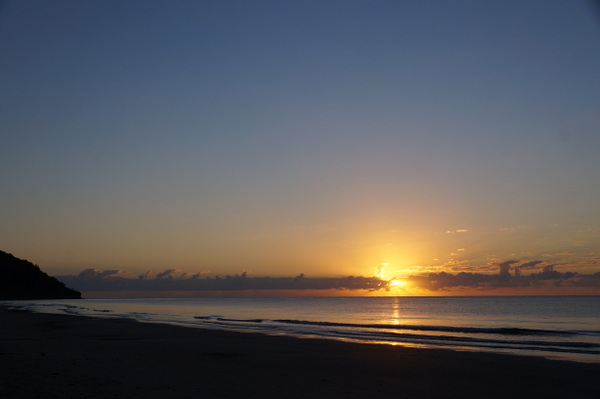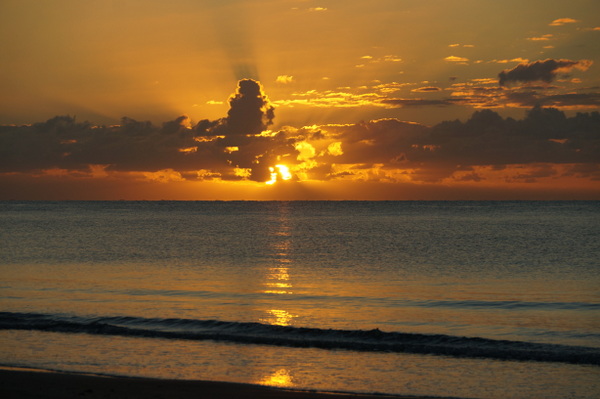 Day 2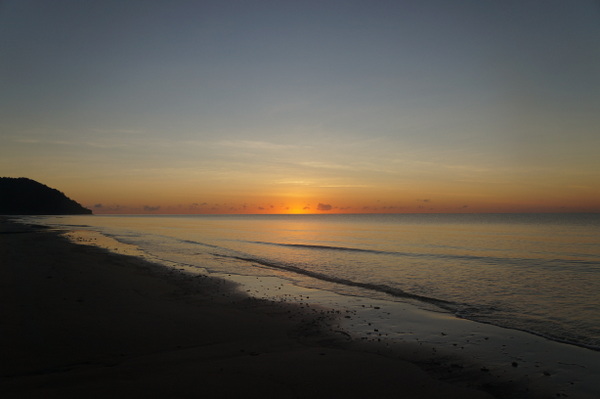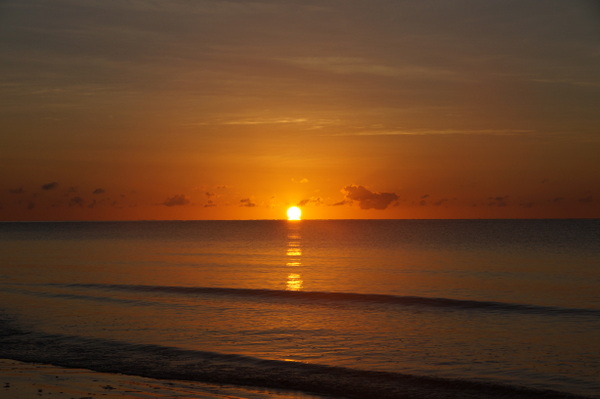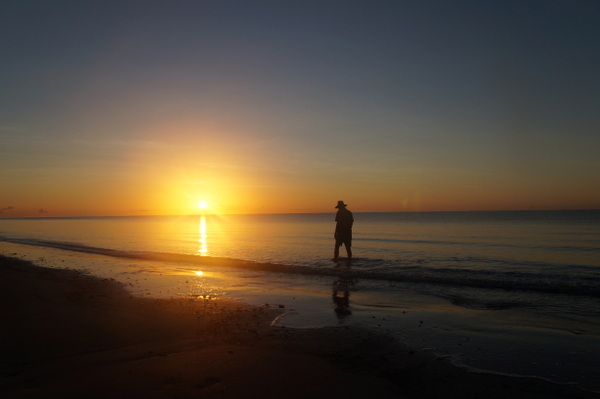 There are lots of walks in the area, including a 6-7 hour walk up Mount Sorrow, which I would have loved to do if I'd had company. It's labeled a fairly challenging walk for experienced walkers only so I was hesitant to do it alone. Instead my parents and I visited Jindalba, a short boardwalk through the rainforest about 15-minutes from the Daintree River Ferry crossing.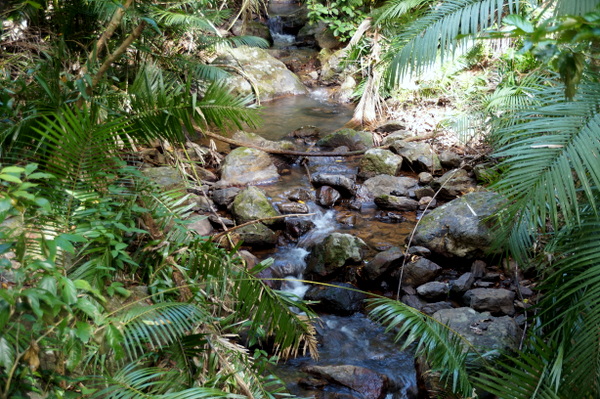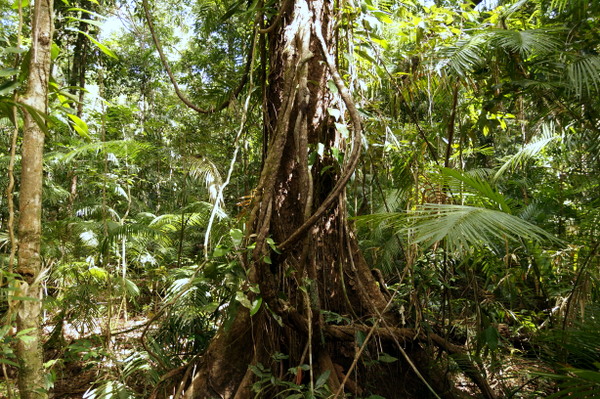 I also spent a lot of time on Myall Beach. There was always someone walking along the sand, doing yoga at sunrise, going for a horse ride, having a swim or lying in the sun. One guy was fishing with a cockatoo on his shoulder. As you do.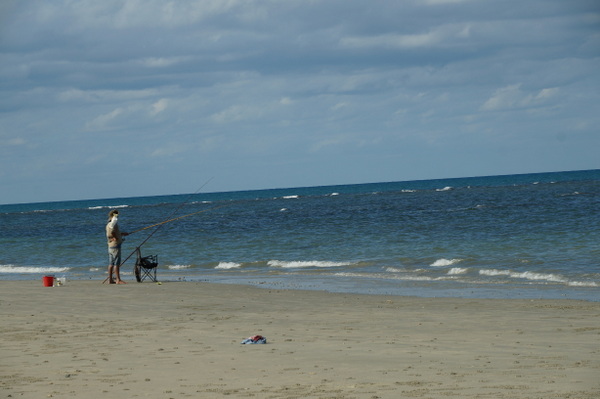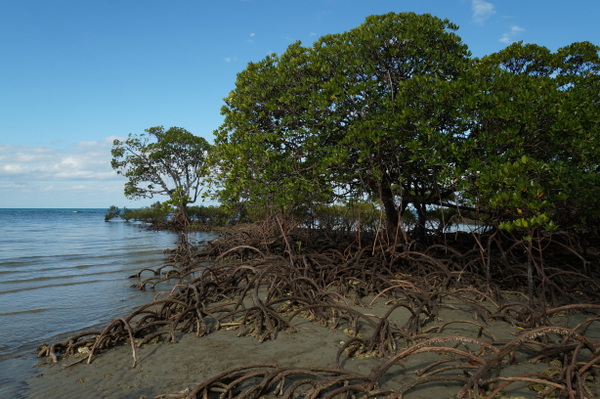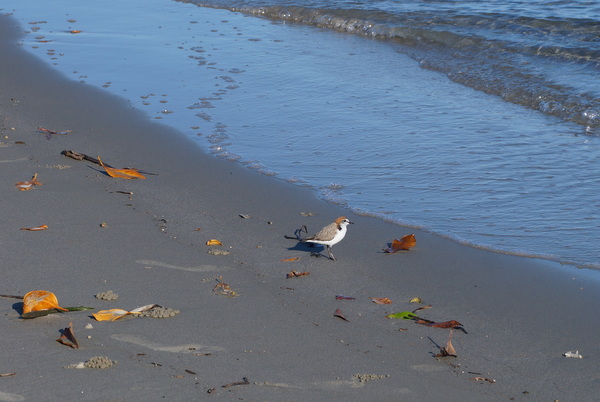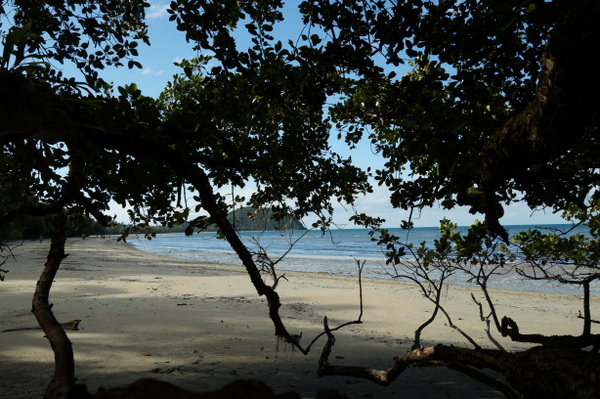 The beach is lined with coconut trees and the bubble craps make fascinating patterns on the sand. It's hard to spot one at work though.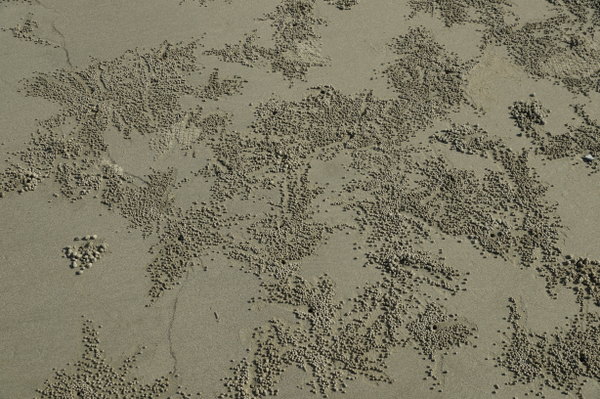 There's also a short walk Myall Beach to Cape Tribulation Beach and another up to the Kulki Lookout.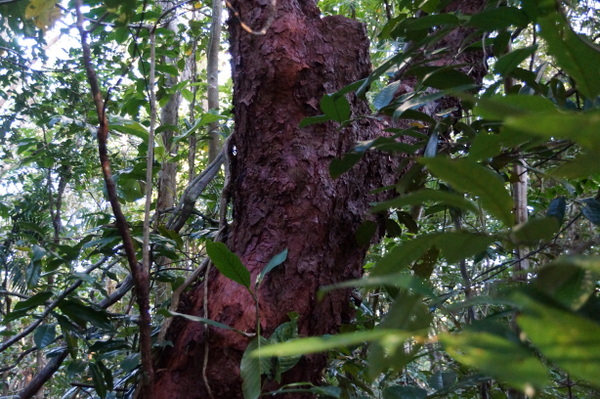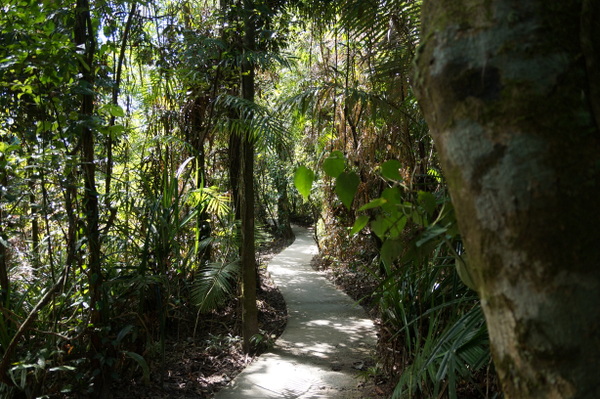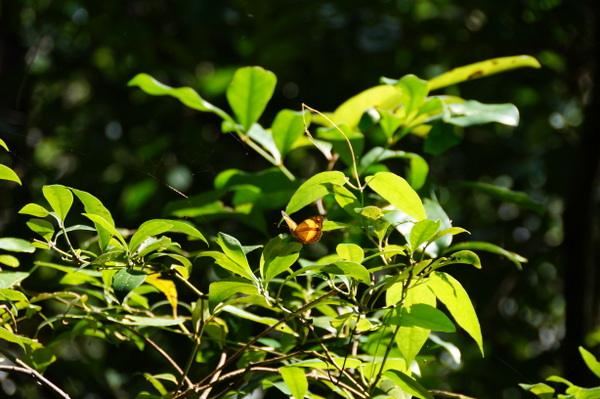 The boundaries of the World Heritage Area scoot around the village and Myall Beach, but Cape Tribulation Beach is within it and it shows.
It's beautiful.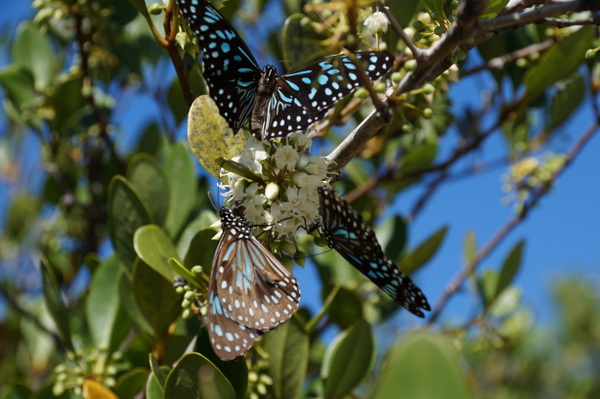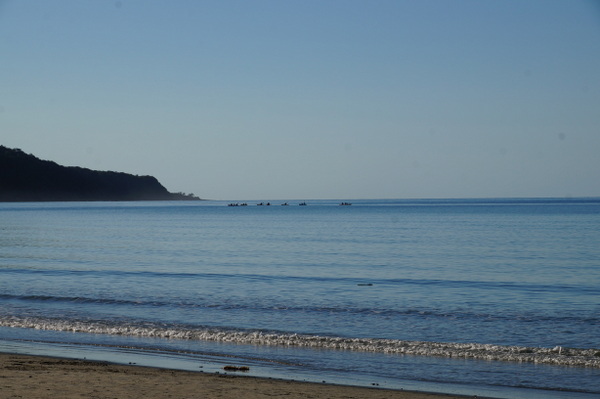 At low tide you can walk among the mangrove trees and at high tide the water creeps right up under the trees and you see where that slogan came from.
I'd read about the sea kayaking tours offered here, but since my parents have an inflatable canoe I got the experience without spending the money. They bought a Colorado Inflatable 2-Person Canoe last year for about $450. It would have cost us $80 each to do a tour, so buying the canoe has been a good investment. There are crocodiles in the area, but a local told us she'd seen two on this beach in the last 17 years and said it would be safe to go out on the water.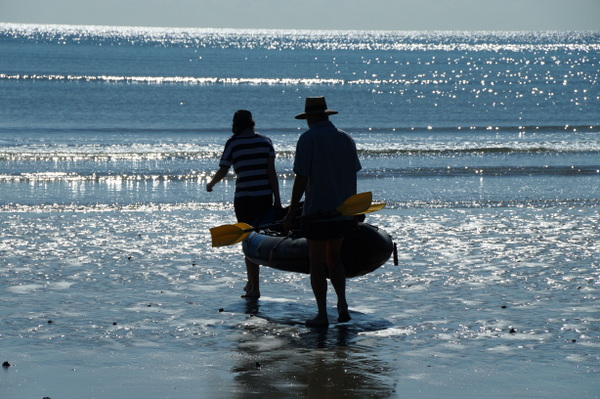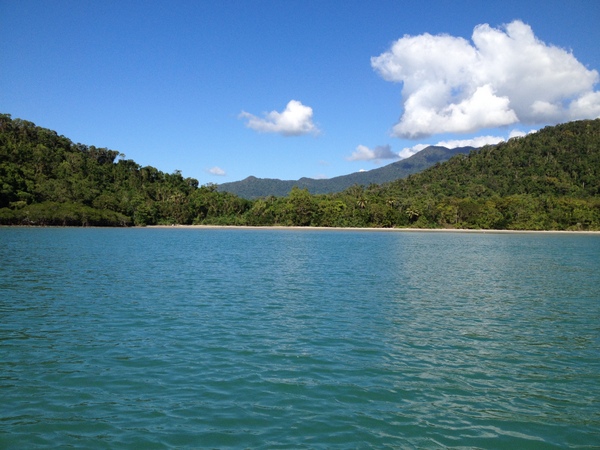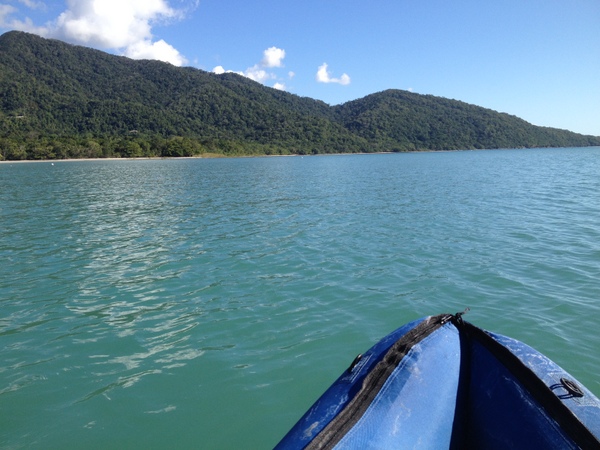 We took turns paddling around Cape Tribulation and had a gorgeous view of the rainforest from the water. Dad and I saw a turtle a couple of times, but once he spotted us he disappeared and we didn't see him again. There were quite a few flying fish skimming over the water. There's plenty of spiel about how rare and special the ecosystem is here, but I don't understand most of it – certainly not well enough to write in detail about it here. But it's not hard to see this is a very special place.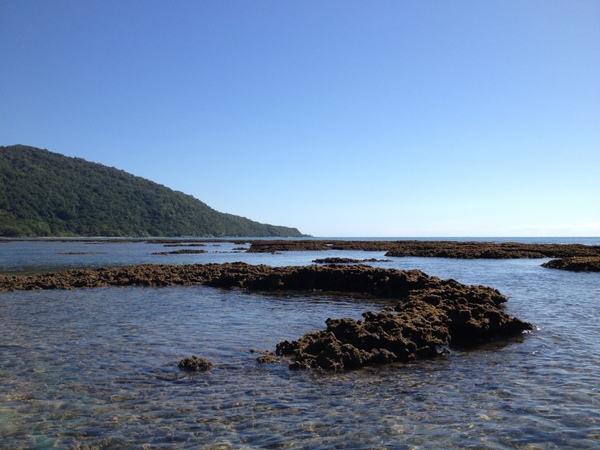 See it for yourself
We camped at PK's Jungle Village at Myall Beach at an unpowered camp site. It cost $15 for the first person and $10 for every person after that. PK's also has private and dorm accommodation, a restaurant, bar and pool.
There is a small tourist information office at Mason's Café, as you drive into Cape Tribulation. There is a folder with instructions and maps for a lot of walks in the area.
Jindalba Boardwalk is on the same road as the Daintree Discover Centre. Drive past the centre and follow the signs to Jindalba. There is parking and toilets. The boardwalk is 700m and there are information signs on the route.
The Daintree Ferry costs $24 for a return ticket, which you'll need unless you have a 4WD and are taking the Bloomfield Track. Vans and trailers are an extra $4. We bought a one-way ticket with the caravan and it cost us $17.50.
The only place I had phone reception was at the very north end of Myall Beach, up on the rocks.