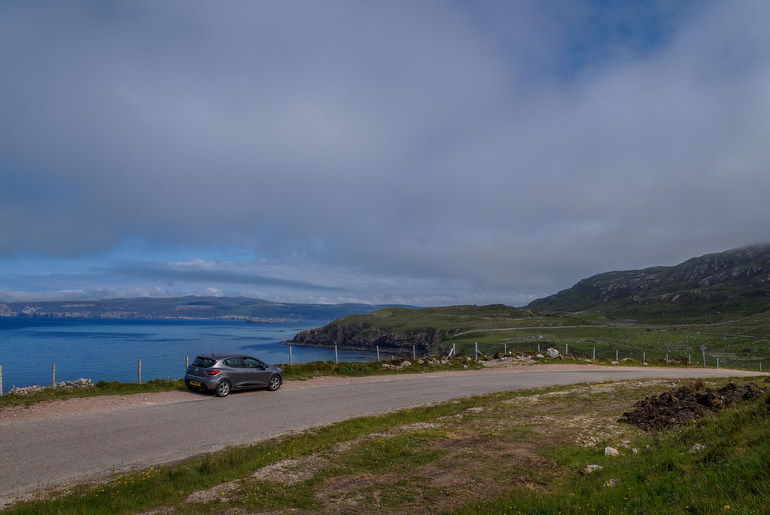 The US has Route 66. Australia, the Great Ocean Road. The Ring Road will take you around Iceland, and The Garden Route up the coast of South Africa. But what about in Scotland? Here, my friends, lies the North Coast 500.  It's a relatively new entry on the list of the world's best road trips, but it absolutely deserves to be included. Over the next few weeks I'll be sharing some more in-depth stories about our experience on the NC500, but let's start with some basics.
What is the North Coast 500?
The North Coast 500 is a driving route of – you guessed it – about 500 miles (800 kilometres) in northern Scotland. The route was created to promote the North Highlands and entice people to one of the more remote and less visited parts of Scotland. The official route, which covers precisely 514 miles, starts at the Inverness Castle, travels the coast to Wick and Britain's northernmost mainland settlement, John O'Groats, across the top to Thurso and Durness, and down the western coast through Lochinver, Ullapool, Gairloch, Torridon and Applecross and back to Inverness.
Why should I do it?
In a nutshell the NC500 serves up castles, mythical creatures, sparkling turquoise coast lines and misty rugged mountains. Need more convincing? I'm a fan of exploring areas I don't know much about and that's what I enjoyed most along the NC500. It took me to places I had never heard of and every day brought something new. The NC500 is the best way to see the most scenic part of Scotland. The information provided by the official map and guides makes it easy to experience places that otherwise wouldn't cross your radar. History buffs will enjoy castles, ruins and learning about some of the darker times in Scotland's past, such as the Highland Clearances. Photography lovers are in for a treat because the landscapes are varied and beautiful. Although the route is growing in popularity, for a lot of the trip you'll feel like you have this wonderful place all to yourself.
What can I expect along the way?
The roads are narrow, the mobile service is patchy and the pubs are plenty. A lot of the route travels along single-track roads, which means you'll be pulling over for every car you meet, or they'll pull over for you. A wave – nothing over-the-top, just a couple of fingers lifted from the steering wheel – is customary. The narrow, twisty nature of these roads means you have to drive carefully. We rarely got out of second gear. You just don't know what lies around the corner – a cyclist, a campervan, a sheep. But this is the kind of landscape you want to enjoy slowly. We stopped so frequently for photos it often took us a long time to get anywhere.
We turned off our sat navigation at Inverness and relied on maps – purely for the fun of it. While some of the tourist routes in the area are signposted, the North Coast 500 isn't. Not yet, anyway.
Some of the areas are pretty remote, but other towns are bustling, especially during tourist season. But even the blink-and-you'll-miss-it towns had a pub, if not two.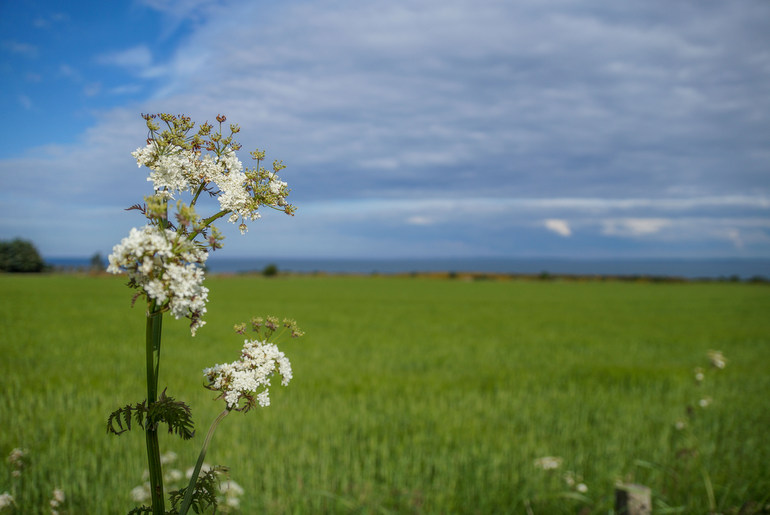 When is the best time to go?
Scotland is famed for its unpredictable weather. You've got a better chance of catching sunshine in the summer of course (June – August), but you could also get pouring rain. We drove the route in late June and had a few days of spectacular weather, and the rest was very changeable. Rain and cloud one minute, blue skies the next. There is a very real chance of booking a trip in the middle of summer and never seeing the sun. In winter there is the risk of snow on some of the mountain roads, so check for any road alerts or closures.
How long does it take?
How long you'll need will depend on what you want to do along the way, but a week is a good starting point. The official website recommends spending five to seven days on the route. We took five days, although one of those days was spent on the Orkney Islands and also we didn't drive back to Inverness, we scooted off the NC500 near Strathcarron to go to Skye.
There are lots of hikes in Wester Ross around Torridon and Applecross so outdoorsy types could easily spend a few days there. There are several day cruises and adventure activities such as sea kayaking and mountain biking, so if those are of interest you'll want to allow extra time. The NC500 website has a stack of information about the activities and sights along the route, so before locking in the length of time, have a look and see how many of those things interest you. I wouldn't recommend driving more than 100 miles each day.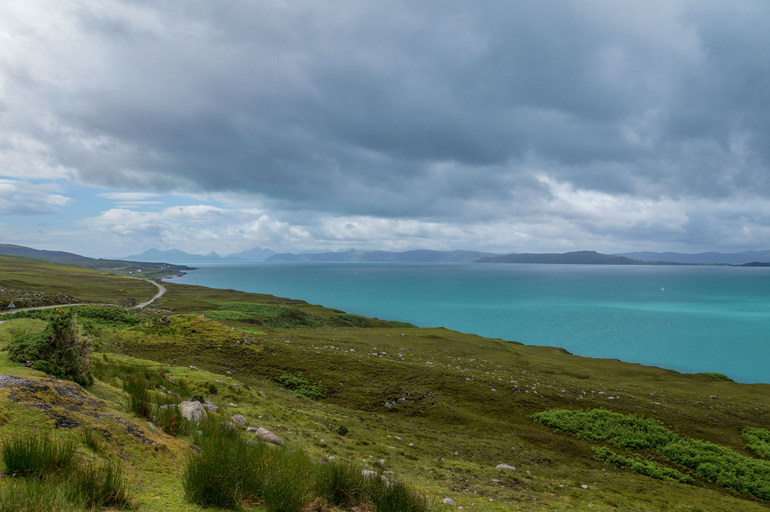 What will it cost?
One of the great things about the NC500 is it's suitable for all budgets. You could cover it by bike and wild camp each night and it wouldn't cost you much at all. You could splurge and drive it in a sports car and try out some of the luxury stops. This trip is what you choose to make it.
We travelled on what I'd consider an average budget. We were conscious of our spending, but treated ourselves sometimes too.
Accommodation and transport will be your biggest costs. We had a hire car but saw a lot of trains and buses, so it would be possible to complete a lot of the route on public transport. If you're driving then you'll notice fuel can be expensive because of how remote the stops are. Be aware, not all of the fuel stations are open on Sundays. We made the decision to fill up before reaching half a tank so we were never desperate. For food we alternated between stocking up at supermarkets to make our own snacks and lunch, and enjoying some of the local restaurants. Nearly every town you'll visit, no matter how small, has a pub, so it's easy to find somewhere to eat. If you plan to stay in accommodation each night, I'd recommend allowing about £100 a night for two people, although more if you want luxury digs.
What are the accommodation options?
Fancy staying in a castle or lighthouse? Both are possibilities along the NC500. You could also camp on a mountain, if that's more your style. There is a big variety of accommodation choices. We stayed in a hostels, a bed and breakfast, used AirBnb, camped and spent the night in possibly the best wigwam ever. We found the average cost to be about £70 a night. We travelled in summer, and didn't book ahead. On most mornings, we didn't know where we were sleeping that night. Because we had camping gear with us, we weren't too worried if we weren't able to find somewhere to stay, but if you don't have that flexibility I'd definitely suggest booking in advance.  On the subject of camping – it is legal to wild camp, just remember not to leave a trace.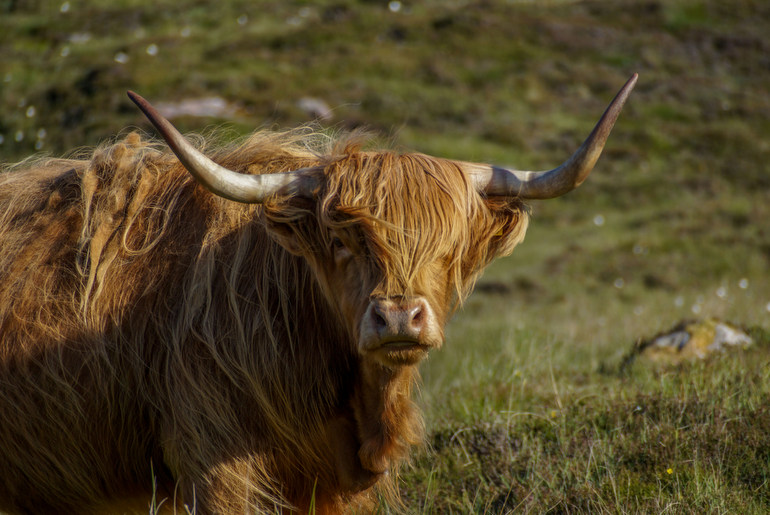 Stay tuned for more posts about the North Coast 500. If you've got any questions, leave them in the comments.