As much as I love photography, I don't have a talent for it. Most of my photos that pass for good are a combination of right place, right time and not having my finger over the lens.
This collection of photos is not a best of, it is instead my favourite photos from 2013. I don't buy many souvenirs when I travel and if I leave a country with just my memories and photos, that's fine with me. Photos help me remember the smallest moments of my travels. It's the reason I don't have many photos with me in the shot. I know what I look like and I know I was there. When I look at photos of me in front of the Eiffel Tower I remember standing there, posing for that shot. When I look at pictures I've taken of the Tower I think of looking through the lens and admiring what the structure. I remember that moment.
I've selected the following photos for various reasons, but mostly because they evoke a particular memory or are representative of my time in that place. Sometimes it's just because I liked the image.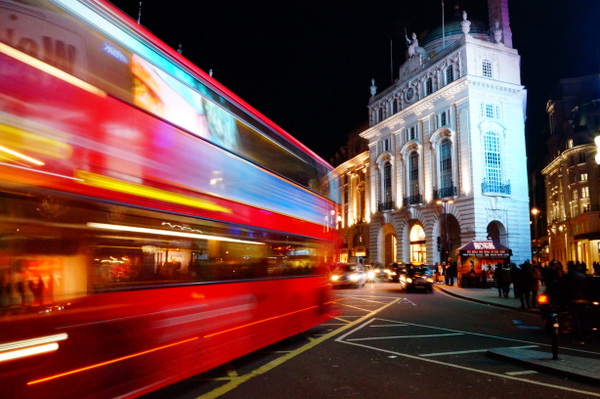 London, UK
Although I had absolutely no desire to live in London, I love visiting it. I spent five days there in January catching up with friends, going to the theatre, drinking tea, eating cake and taking photos. This was near Piccadilly Circus and I like that even though there's no landmark in the picture, the bus and the buildings in the background are iconic London.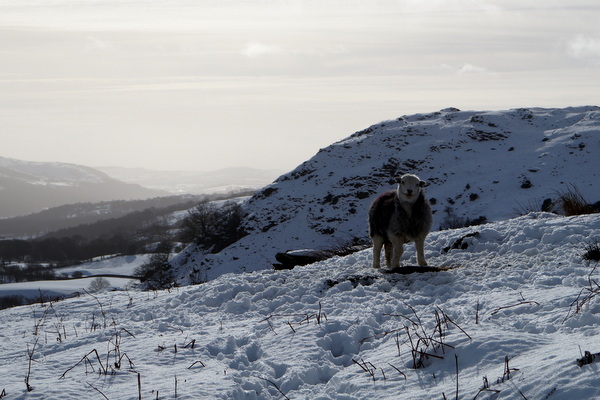 Coniston, Lake District, UK
The fluffy Herdwick sheep have the run of the fells in England's Lake District and the snow in January didn't put them off. I took this photo during a hike on Australia Day – that's Coniston in the background, where I lived for 10 months. I had only been walking for maybe 20 minutes before I got this view. I loved living in a place where such beautiful scenery was so accessible. My favourite thing about Herdwick sheep is they always look like they are smiling.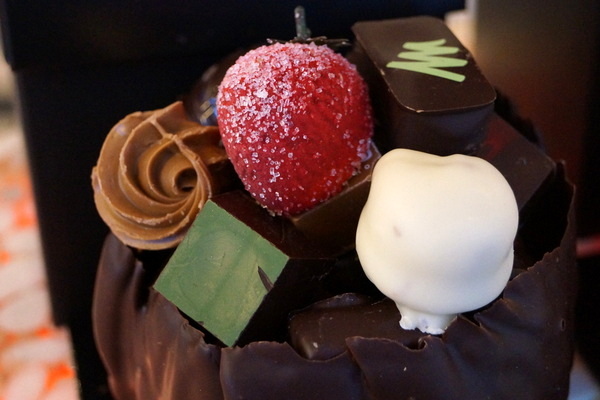 Bruges, Belgium
I have a piece of paper folded up in one of my notebooks with a list of dates and cities for my first solo trip in Europe. Bruges is on that list. Yes, In Bruges had come out, but no, that wasn't why I wanted to go there. I didn't even see the movie until a week before my trip. I think it was hearing my parents talk about the city that made me decide to go there. I can't remember why I didn't go back in 2011 but I finally made it in February and visited at least two chocolate shops every day.
Helvellyn, Lake District, UK
I usually spend Easter Sunday gorging myself on chocolate, but I was determined to stick to my Whole 30 eating plan. I needed a distraction so I went and climbed a mountain. Helvellyn is the third-highest fell in England. I'd climbed it in autumn in 2012 and it felt like a different place when I went up in the snow. Spectacular views are something I came to expect while I lived in the Lakes, but that didn't make days like this any less special.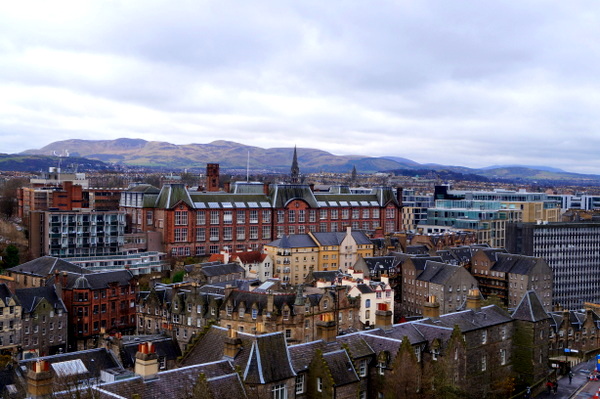 Edinburgh, Scotland
In a recent post I declared Paris my favourite city in Europe. That's because I decided that for the purpose of that title, the UK isn't part of Europe. But my favourite city in the world? That's Edinburgh baby! Maybe it's all the beautiful, rustic buildings, maybe it's the all the bookshops. Whatever it is, I just love it. Every time I visit a little part of me regrets not living here when I moved to the UK. Most of my visits have fallen during Edinburgh Fringe Festival, but this year I went in April to attend the ANZAC Day service at the Castle. I took this photo from the castle while I was waiting to get my ticket for the service. The buildings are classic Edinburgh!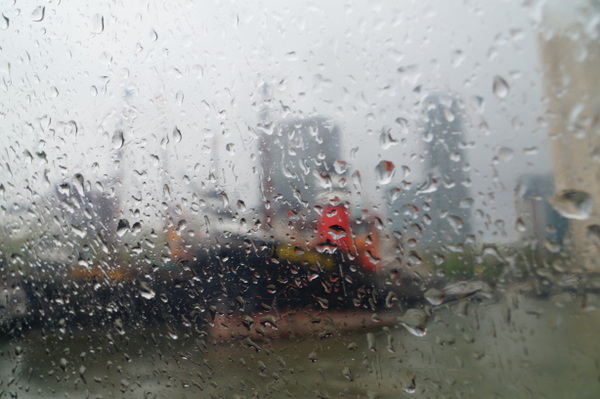 Rotterdam, Holland
I was nervous before my first blogging conference, but Travel Bloggers Unite in Rotterdam was a great experience. I learnt a lot and also experienced some places very differently to how I would have if I'd visited alone. I took this photo from a water taxi. I like the big ship in the background because Rotterdam is a big port and I walked along the river each day to get to the conference venue.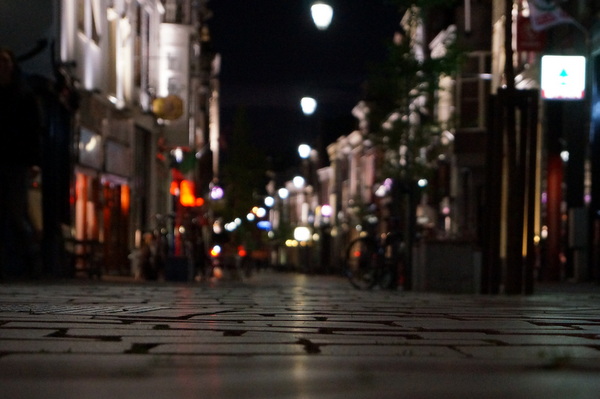 Nijmegen, Holland
My post-conference blog trip for TBU took me to Nijmegen, a city I am extremely confident I never would have seen otherwise. Nijmegen is out of the way, has few tourist attractions and is very quiet – not the usual makings of a popular destination. So of course I really enjoyed it. The night I took this my blogger buddies and I had a later dinner at a tapas restaurant and while waiting ages for a taxi, Kristen from A Pair of Boots and a Backpack and I stood in the street and took photos. The city was so still.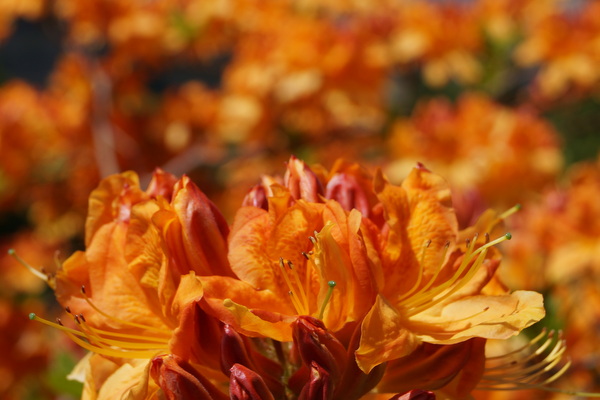 Coniston, Lake District, England
When you're in a small town you tend to notice the little details. I walked into Coniston village almost every day and enjoyed seeing the landscape change with the season. These flowers were surrounded by lots of other bushes and in the spring each flower was a different colour. It was beautiful.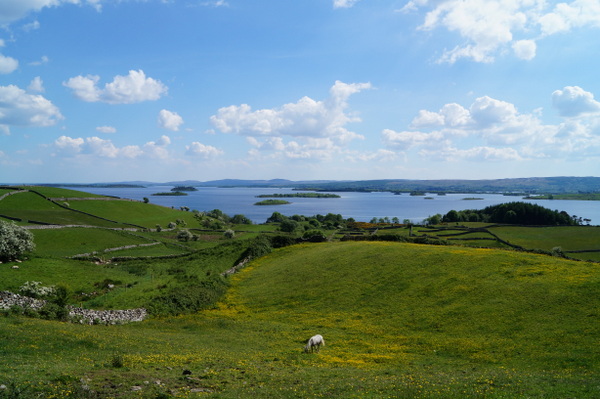 Lough Corrib, Ireland
A photo like this was the last thing I expected to bring back from Ireland when I visited for the Stena Line Gathering in June.  The weather was horrible when I went to Ireland in 2011 and equally as bad when I went back about six weeks after I took this shot. Full from lunch at Ashford Castle, we were driving through Country Galway listening to U2. Our driver Mike pulled over so we could take photos over the Lough. Seven months later I look at this picture and still can't believe how good the weather was.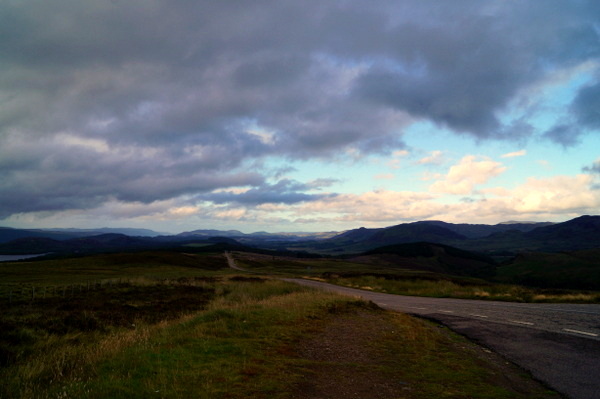 Highlands, Scotland
If you've seen Skyfall then you know what I'm talking about when I say the Scottish Highlands are damn beautiful. In August my friends kidnapped me and took me camping at Loch Ness. We spent a day driving around the Loch and pulled over many times on the drive back to Inverness for photos. This kind of landscape always makes me feel so little.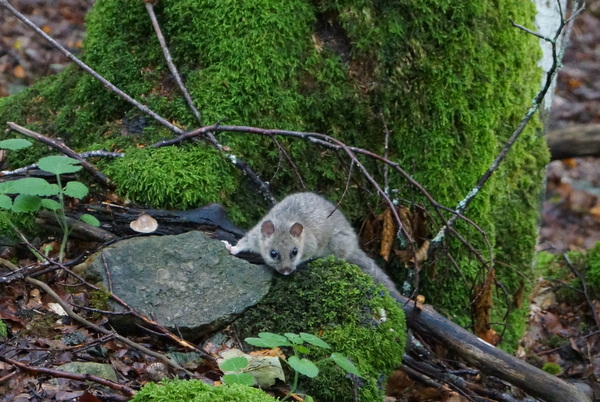 Biogradska National Park, Montenegro
This is Bruno. He's a doormouse. I didn't see him when I was walking along the trail, but one of the people I was with spotted him. This photo reminds me that I need to slow down sometimes and pay more attention to where I am. Otherwise I miss things. Like Bruno.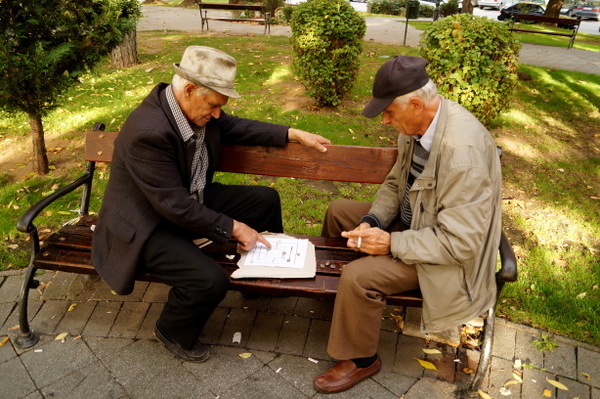 Bitola, Macedonia
While travelling in the Balkans and Turkey I often saw men sitting in parks or at cafes playing games, usually backgammon or dominoes. This game was a new one for me. I posted this picture on my Facebook page and one reader told me it was called "mica". I can't make heads or tails of the rules, but this looks like a great way to spend an afternoon.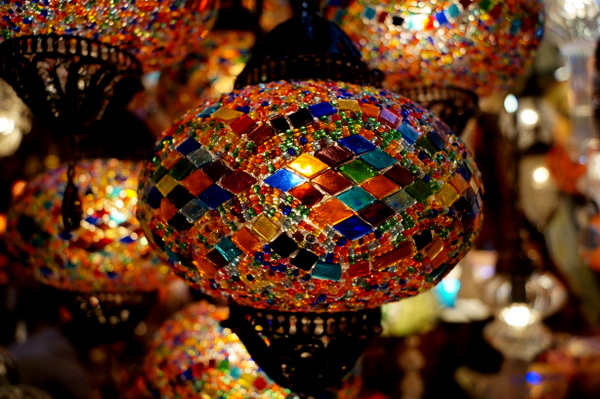 Istanbul, Turkey
When I see these lights I always think of Turkey, but there's something cool about seeing them for myseld in Turkey. Turkey was on my travel wish list for long time so I was very, very excited to make it there in 2013. The thing about visiting a destination you've coveted for years is that it can take a while to sink in. I've been envious of so many photos of Turkey and now I have my own!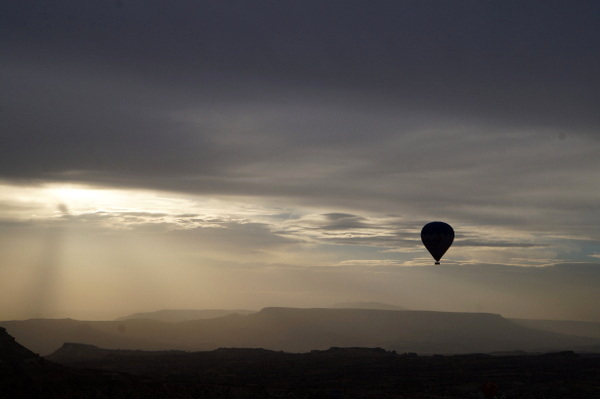 Cappadocia, Turkey
Hot air ballooning over Cappadocia at sunrise. Enough said.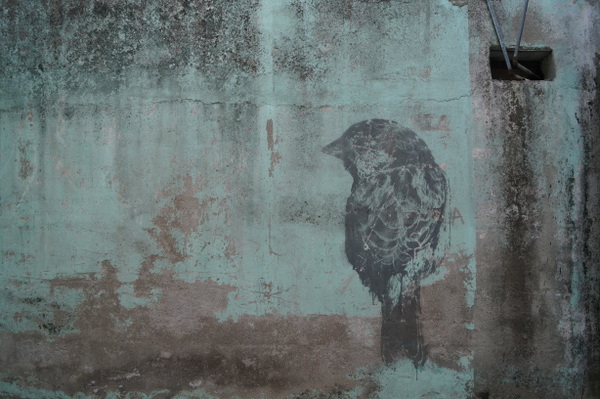 Antakya, Turkey
This piece of street art really came out of the blue while my CouchSurfing host was showing me around Antakya. We were walking around the kind of streets I'd fail to recognise if I walked the same route again. Very nondescript. And then wham! This beautiful image was in front of us.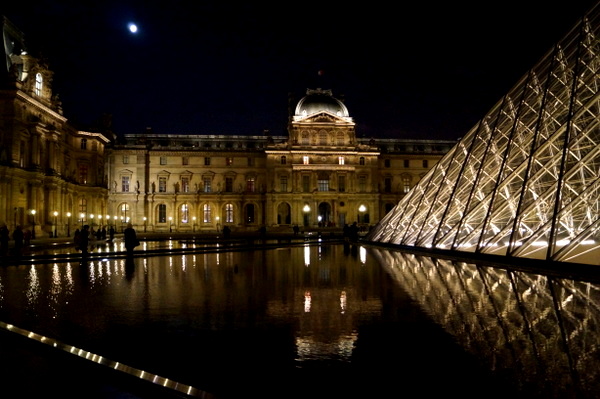 Paris, France
The thing I love about Paris is that every time I visit I discover even more reasons to love this city. There's always something I haven't seen. I've visited the Louvre about four times (the outside, I still haven't been in) and this was the first time I'd seen it at night. So beautiful. Never write off a destination just because you've been there already. You never know what you'll see if you give it another go.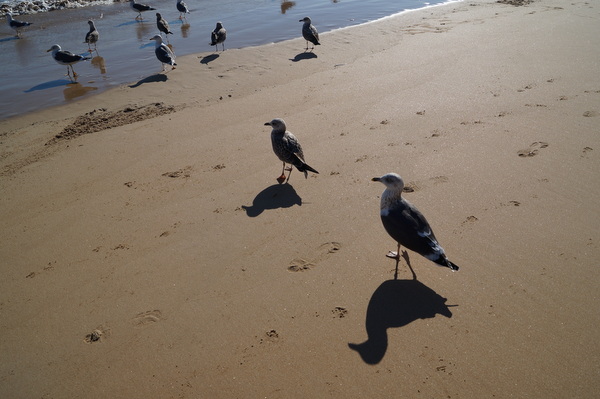 Cascais, Portugal
I was having a bad day when I took this, but instead of reminding me of the horrid mood I was in, this photo makes me think of the good times I had on this particular stage of the trip. I couldn't see this shot when I took it…I just held my camera down and snapped. And then it turned out like this. I was pretty chuffed. The birds are cute. Unless you don't like birds…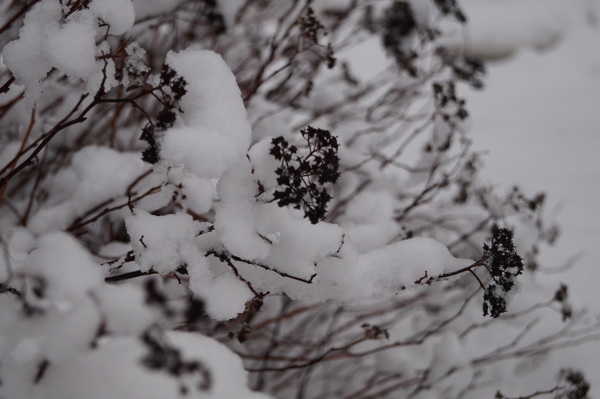 Jyväskylä, Finland
I've included this picture because of what it signifies: you never know where life will take you. That's true for me, who did not expect to be visiting Finland for Christmas and New Year and also for the friend I'm visiting here. She started the year with a Finnish boyfriend and is now living here with her Finnish fiance. The moral of the story is if you meet the love of your life and move across the world to be with them, invite me around for Christmas.