It was the Teacup Tale I had to have. My little teacup has visited many places in several different countries, but aside from a few iconic spots, most of the destinations have been unidentifiable.
Not this one.
Wonderful Paris.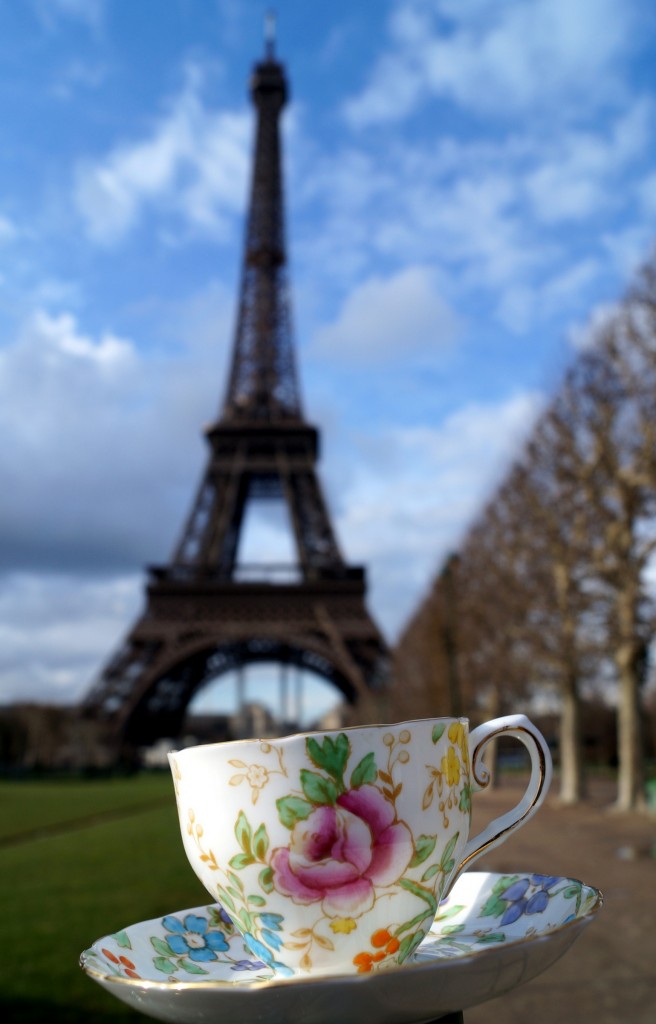 Two years ago I'd never been to Europe. Last week, I visited Paris for the fourth time – not counting a stopover between Reykjavik and Milan. I took my teacup to the Eiffel Tower, viewing it from Trocadero for the first time. I sat on the steps eating my baguette and smiled. And smiled. I couldn't stop.
There are times when we reflect on what's happening in our life. Birthdays come to mind: we take stock on everything that's happened since the last one and wonder what will happen before the next. The Eiffel Tower was my birthday moment.
Some people dream of seeing sights like the Eiffel Tower and here I was, visiting it again. I thought about how much I'd seen, experienced and achieved since I was here for the first time. That day, I was jet-lagged yet exhilarated to be in Europe and at the very start of a trip that had so many unknowns. Back then, I couldn't have imagined all the things I would do in the next 20 months. At that point I had a second trip planned, but certainly not a third or fourth. With so much to see, why would I come back here?
As I introduced Paris to my teacup, I found myself strolling down memory lane as well as the beige city streets. My life wasn't the only one that changed on that first trip to France. At the time I was travelling with family, including my sister and her boyfriend. He is now her fiance, after proposing at the Lourve before they flew home. I still haven't actually been inside. One day….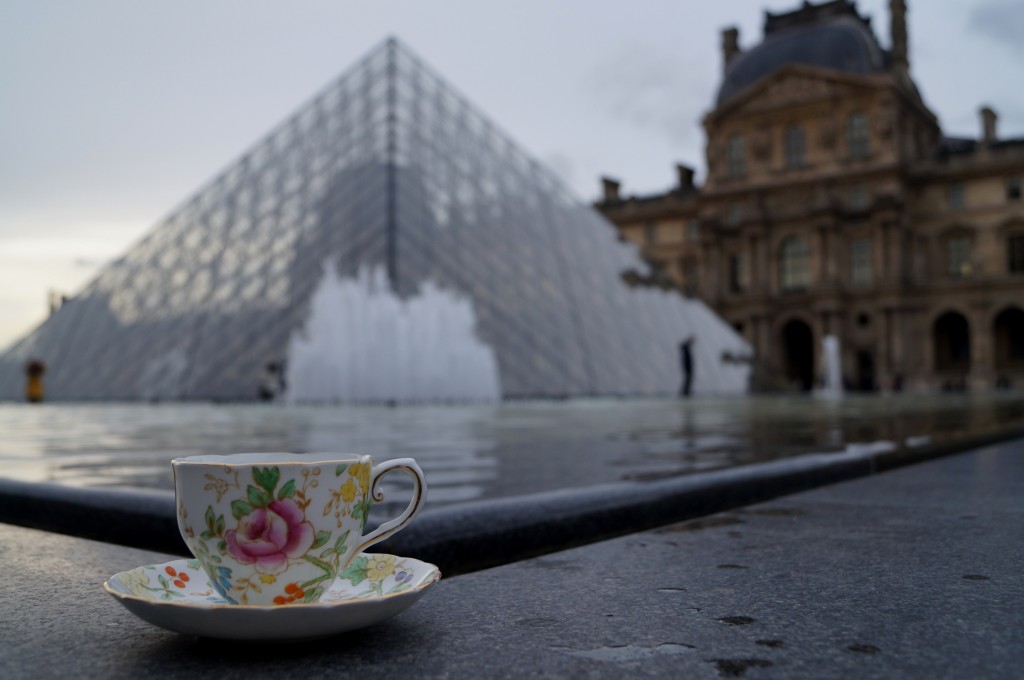 There were so many places I could have taken my teacup, but after racing to the Sacré Cœur (seriously, I flew up those stairs) for a beautiful sunset, I found myself in Montmartre. My last shot was obvious. The Moulin Rouge. Again, my mind trailed into the past – not to my first visit here when I saw the show, but to last July, when I came to Paris for the final day of le Tour de France. It was the most impromptu trip I've made. I met some Aussie guys at le Tour in Belgium and eventually got talked into meeting them in Paris for the last day. We hit Montmartre to celebrate, getting into the Irish bar next to the Moulin Rouge for free by pretending to be part of a visiting Contiki tour.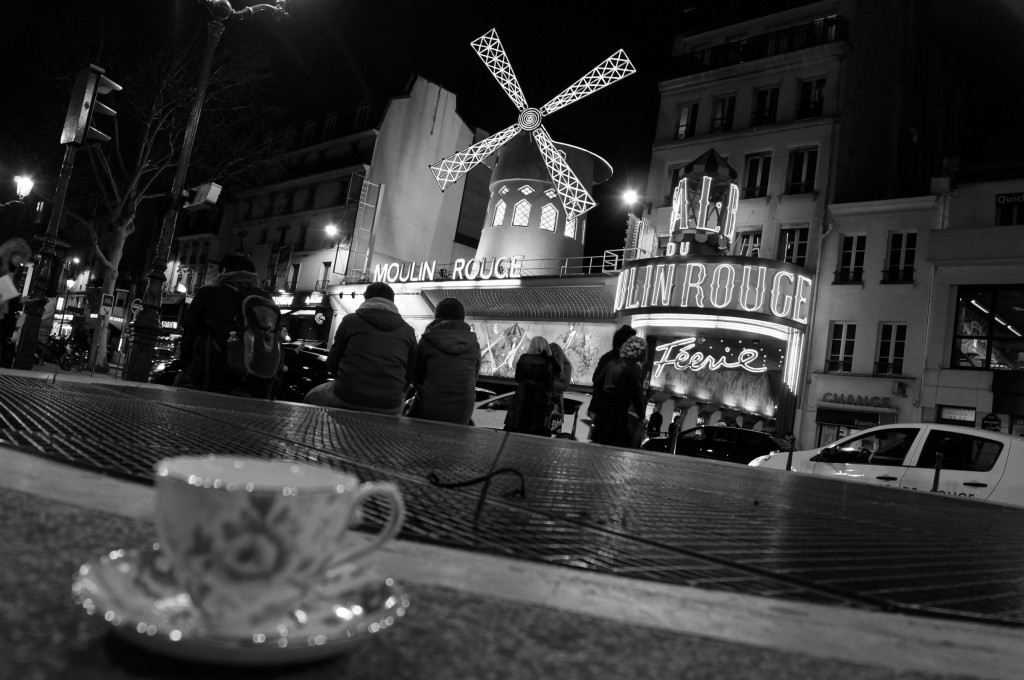 Each trip to Paris feels like it was taken by a different person. The daughter enjoying a family holiday, eating crepes and riding carousels. The newbie traveller, CouchSurfing for the first time and navigating the terrifying streets by bike. The seasoned solo traveller embracing new friends and spontaneity. And me, now – exhilarated as ever and eager to continue my fling with the city that started it all.