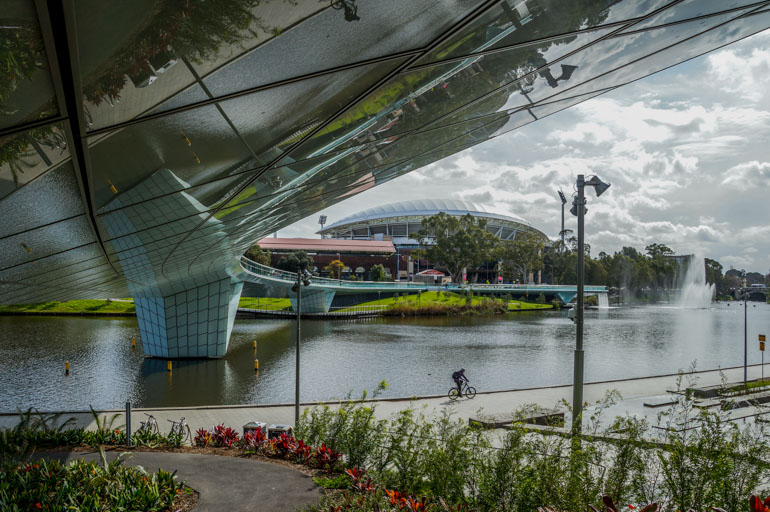 As a kid, family holidays were rare. I grew up on a dairy farm so my parents didn't really get annual leave. When we did go away, it was usually to visit  my grandparents. That meant a trip to Port Macquarie, in New South Wales, or Goolwa, in South Australia. The latter involved a day or two in Adelaide.
That time in Adelaide was always a highlight. We'd travel on the Popeye boat along the River Torrens to the Zoo and visit Dazzleland, an indoor amusement park at the top of the Myer shopping centre. There was a rollercoaster IN the shopping centre!!! For a kid, it didn't get much better than that.
But the thing with childhood memories is they don't always stack up when re-visited. Sights and activities that were so exciting for a kid can seem dull to grown-up eyes.
This was playing on my mind when I flew into Adelaide last year. I had allowed two days to see if the city still had its hold over me. Ahead of that trip, I wasn't sure what to expect. Having visited so many amazing cities while living in North America and Europe, I was worried my old favourite might not cut it for me anymore.
I skipped down memory lane with a ride on Popeye and a stroll down Rundle Mall, and covered some new ground at the Central Market and in the city's East End. I came away smitten all over again.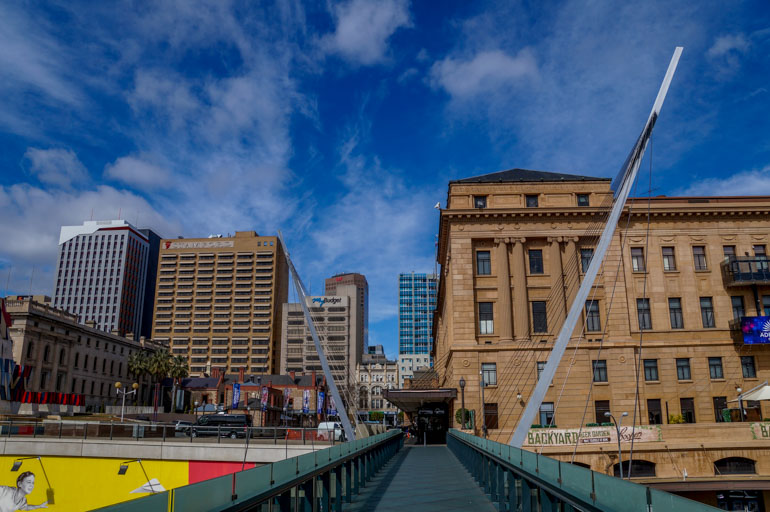 Adelaide was everything I remembered and oh, so much more.
After another quick trip this month, I can safely say this city is only getting better.
I'm not the only one singing Adelaide's praises. Lonely Planet included Adelaide as one of its top 10 cities to visit for 2014 and it was recently named the fifth most livable city in the annual rankings by The Economist. Melbourne came in first in the latter, which has stoked the Melbourne versus Adelaide debate that's been raging for some time now.
So what's got everyone so excited?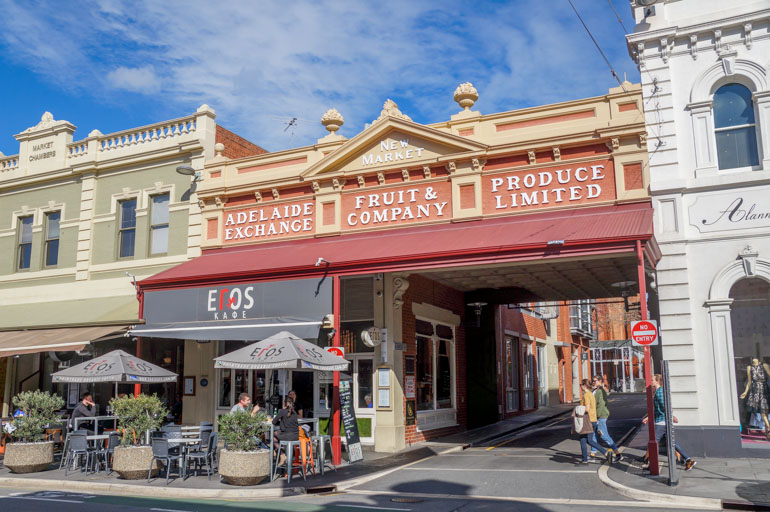 The atmosphere
I have always loved Adelaide's small-city feel, which I hope it never loses. It has all the perks of a big city – shopping, food, attractions – but isn't as overwhelming as Melbourne or Sydney. Even in the heart of the city the atmosphere is noticeably more relaxed.
The city centre itself is relatively small, but there's so much packed in. Take the East End, for example. Back in the day, this was the market street, but now it's a trendy neighbourhood. The East End squeezes big-name fashion brands alongside juice bars and hip eateries. The tables and chairs spill out onto the street, and punters sit back and enjoy the sun.
Walk along Rundle Mall and you'll end up in the West End, previously one of the more seedy parts of Adelaide. Among the massage parlours and bars there's some great restaurants and cafes, including the hub along Peel and Leigh streets.
Head north and you'll be strolling in front of beautiful heritage buildings along North Terrace. Another few minutes and you'll hit the River Torrens and some of Adelaide's many gardens and parklands. Go south and there's the food-lovers precinct of Gouger St and Central Market.
All of this is within walking distance, which means you don't have to rush around the city to see everything. You can take your time, soak it up and still experience a lot of what Adelaide has to offer.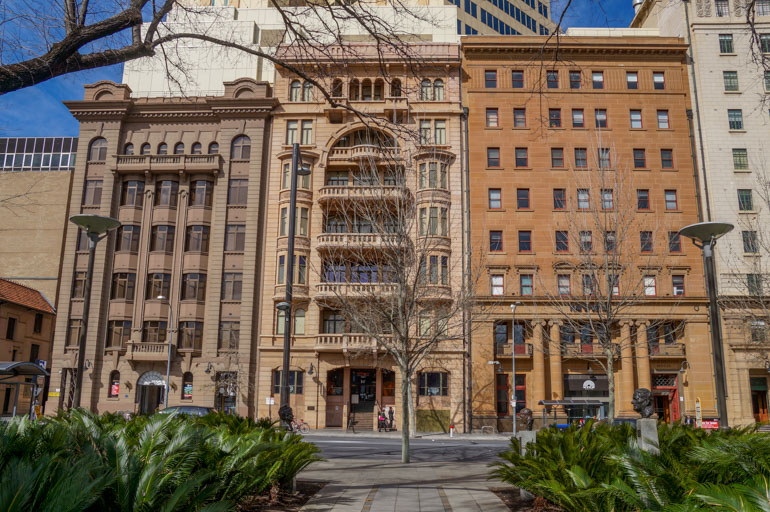 The beauty
Adelaide has its share of modern, office-filled high-rises – as all cities do – but a lot of the buildings speak to a different era. The grand structures along North Terrace are hard to miss, but there are signs of the city's heritage all over the place.
The entrances of the Adelaide Arcade in Rundle and Grenfell streets are a beautiful sight in the city centre. The arcade opened in 1885 and is apparently haunted. Next door is the Regent Arcade, formerly the Regent Theatre, which opened in 1928. After it closed in 1967 the building was transformed into an arcade, but the exterior has remained. Likewise, the facade of the The Adelaide Fruit and Produce Exchange, built in 1904, still stands, although the market that used to live behind it has been removed. The Myer Centre, which was once home to Dazzleland, is still there, but anyone younger than me would struggle to remember that rollercoaster. Adelaide has always evolved with the times, but never lost its charm.
Another thing to love is the Adelaide Parklands, which surrounds the city. If you started in the centre and walk for 20 minutes in any direction, you're going to hit grass. There are also several squares scattered within the Central Business District, so you never have to go far to find a tree to sit under.
Put all of this together and you've got a good looking city.

The food
South Australia does two things ridiculously well – food and wine.
There's a few quirky SA bites, such as enjoying a finger bun or a frog cake from Balfours, or, if you're game, a pie floater (a meat pie served in pea soup), but the state also has a great reputation when it comes to local produce. It's just so easy to have an amazing meal in Adelaide! There's fine dining, great pub meals, trendy cafes – the lot.
Adelaide's a very multi-cultural city and this is reflected in the restaurants too. Gouger St is Adelaide's iconic foodie strip and serves up almost every cuisine you can imagine.
As for the wine, places like the Barossa Valley and McLaren Vale don't need much introduction. If you're ordering a glass (or a bottle) you'd be crazy not to chose a local drop.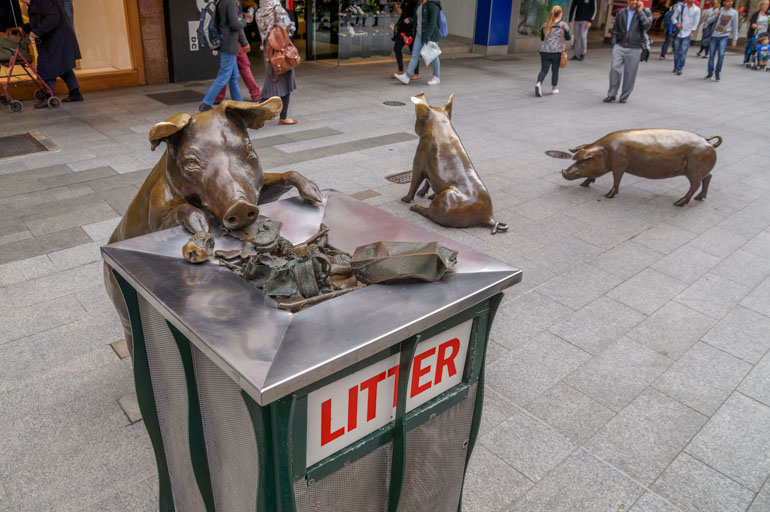 The culture
This is where Adelaide is really coming into its own. There's so much public art, sculptures, statues and street art crammed into the city and this has a lot to do with why I like it so much. It makes walking around really interesting.
Adelaide's annual fringe festival (held in February and March) is well known, but the city offers a culture hit year round. I've already mentioned North Terrace, where you'll find the museums, galleries and the State Library. The library deserves a special mention because the Mortlock Wing is simply stunning. That's a new discovery for me and I can't believe I never knew it was there.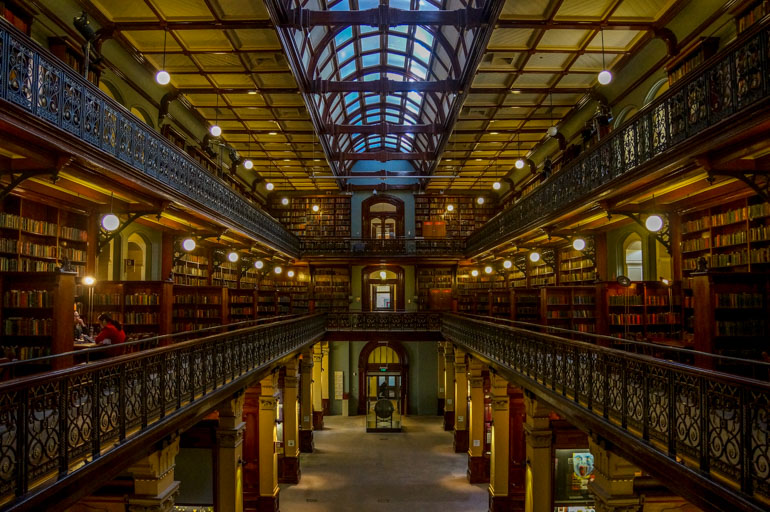 I'm not a huge museum or gallery-goer when I travel. I think I overdosed in Europe. But I like to check out places with a local focus, so I walked through the West End to the Jam Factory, a hub of exhibition and studio places. You can see and buy pieces from the artists but also see them at work.
The price
When I flew into Adelaide one evening the city gave me an immediate reason to fall in love with it all over again. A bus ticket to the city centre cost about $5. It was nice change from paying more than three times that to travel between the airport and the city in  Brisbane, Sydney, Melbourne and even Hobart. If I'd travelled at interpeak times (between 9am and 3pm or all day on weekends) it would have been even cheaper: $3.30.
I don't find travelling in Australia to be much more expensive to getting about Europe or North America, but it definitely adds up once you book accommodation, do some sightseeing, eat and simply enjoy the city. But Adelaide is just that little bit cheaper. Most of the activities I'd recommend in the city are free and the fact that everything is so close means you save on transport costs.  Parking in the centre isn't even that expensive. After a weekend in Sydney or Melbourne, my bank account always seems to take a hit, but I never feel that way after spending time in Adelaide.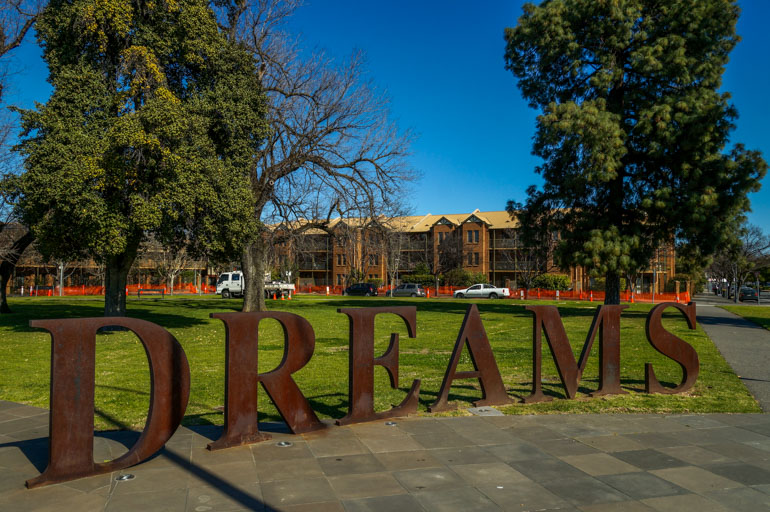 Of course, when I was younger and happy as Larry seeing elephants at the zoo, none of this stuff occurred to me. I just thought Adelaide was a cool city. I may not be that interested in going to the zoo anymore, but Adelaide's captured my attention more than ever. As we flew out over the Adelaide Hills, all I could think of was planning my next trip back.