It started as soon as I could see the coast. The bus, which had been pretty quiet for most of the trip from Podgorica, was soon standing room only.
I walked from the bus station in Kotor with two other Australians and picked up two Canadians on the way, all headed to the same hostel where I got the last bed. The two Canadians were turned away and another three travellers after that. A full hostel on a Tuesday in late September? This is meant to be the off season!!
Kotor's Old Town was not what I expected. Instead of the crumbling ruins I'd seen elsewhere in the country, the narrow streets were intact and full of souvenir shops, clothing stores and expensive Italian restaurants. I made the very easy decision to head to the local supermarket and cook dinner in the hostel kitchen. I'd been in Montenegro a week and hadn't seen prices anything like what I was expected to pay here.
In the morning it was worse. I stepped out of the hostel and straight into a tour group. I fell in line and walked with them, waiting to reach a square where I could escape. But the square was packed with people too. I walked through the gates and out of the Old Town. That's where I saw it. A cruise ship.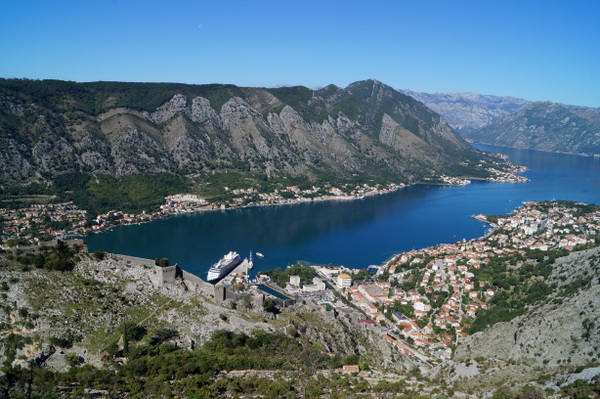 I got on the next bus heading up the coast.
I'd been looking forward to Kotor. A friend had described it as one of his favourite places in the world. After almost a week in the mountains, I was excited to spend my days strolling along the beach, sipping coffee at cafes in the Old Town and perhaps even go for a swim.  There was going to be lots of reading, writing and relaxing.
Na uh!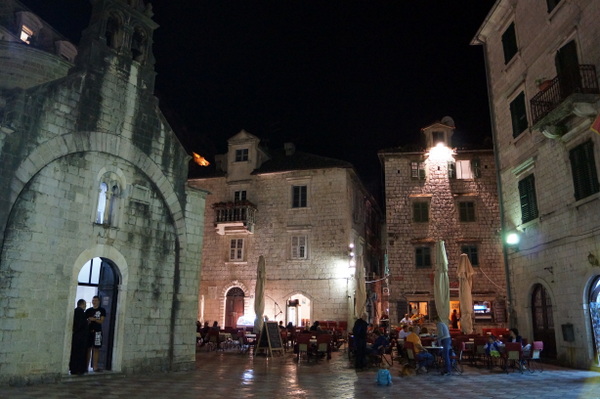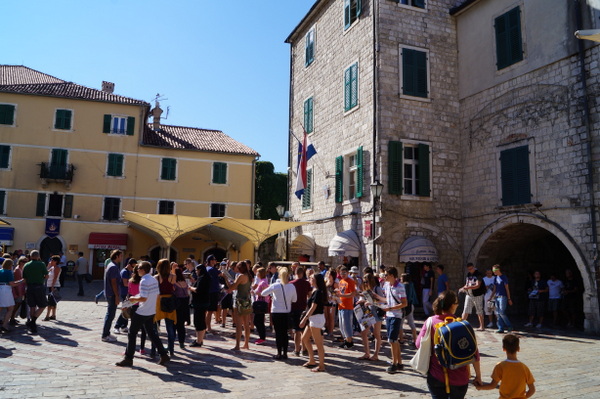 Every day I was in Kotor I escaped to other towns along the coast where there were significantly less tourists. In Herceg Novi I walked through the Old Town and saw only a handful of people. In Perast I was one of 10 people visiting the town's most popular attraction and went for a swim on a deserted island afterwards. Now that was an experience I'll treasure for a long time.
When I walked through Kotor while the tour groups were there, I was surrounded by people and would have to shuffle along a narrow street with them. Sometimes I'd have to wait at the end for the group to pass through so I could get by. I'd hear guides calling to their charges: "And this church was built in…." I couldn't enjoy the town. I wanted to photograph the lovely streets, but there was always a person or seven in the shot. I'd try to take a photo of a statue and someone would be posing in front of it.
Kotor was beautiful and I loved exploring it at night when there were only a fraction of the people about, or walking behind the fortress early in the morning for a view over the city, or buying ingredients for my lunch and dinner each day at the local market set up outside the Old Town. But I hated the tourists. Had it been high season, the sheer number of people probably would have ruined the town for me.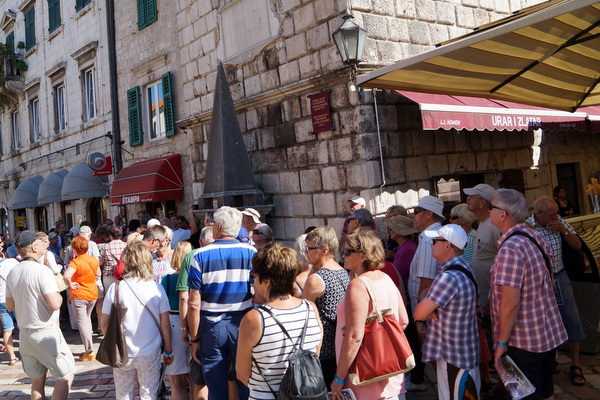 I shudder at the thought of an organised group tour and can't understand why so many tourists visit a capital city but ignore the rest of the country. I love seeking out lesser-known destinations and discovering things I didn't know about.
According to this article and this one and this one, that makes me a travel snob.
When I arrived in Kotor, I'd spent most of the last two weeks in towns with less than 3000 people. Throughout my time in Serbia I was asked why I was there, because tourists are that uncommon. I had loved every second of it. I met some wonderful people and had amazing experiences. I was travelling cheaply, engaging with local people and felt like I was getting to know the country. I was having the kind of trip that made me think about how I could build a life that would allow me to travel like this, every day, forever.
But Kotor brought me crashing back to travel reality.
This wasn't the Montenegro I had been experiencing so far and growing to love.
I questioned if it was my travel pride getting in the way. Was I just annoyed because I was in such a popular destination when I always get such a thrill out of coming across places most people don't know about?
No.
It was more than that.
I don't seek out different and obscure destinations to "one up" other tourists or to be some sort of a travel trailblazer.
I enjoy them more.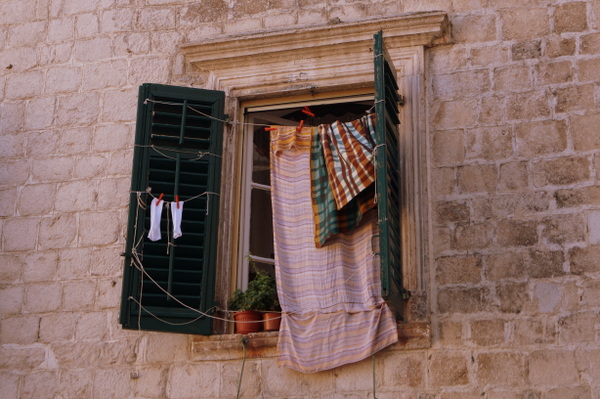 I visited the Leaning Tower of Pisa twice; once during the day when I was just one of probably a thousand people there and later at night when it was just me and my parents. I know which visit makes me smile when I think about it.
I've climbed the mountains in England's Lake District and arrived at the summit to find a crowd of people up there. I've climbed others and had a spectacular view all to myself. It's an incredible feeling.
When I'm surrounded by people, I don't feel as connected with my location. Instead of taking in something as incredible as the Leaning Tower, I'm moving out of the way so people can take photos or trying to frame them out of mine. Instead of having a moment of peace at the summit of a mountain, someone is asking me where I'm from and why I'm in England.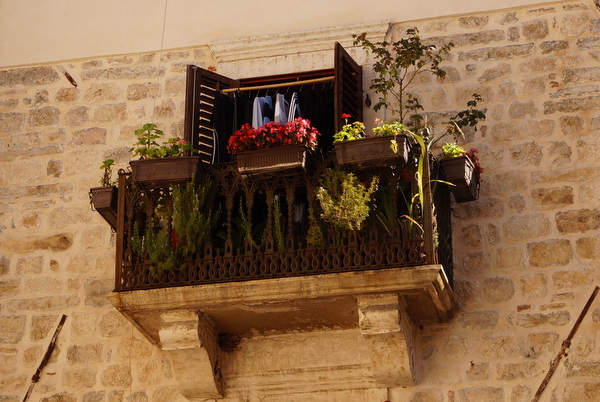 I already knew I preferred smaller and less visited places, but my time in Kotor taught me how much I value those experiences and how important finding them is for me to have the best trip I can.
I can't avoid every tourist attraction or major city in the world and I wouldn't want to. Most of them are definitely worth visiting and are places and sights I want to experience.
But I do know that I will make an extra effort to look for interesting things that aren't as well known because I enjoy those destinations even more.
Do you prefer visiting high-profile or lesser-known places? Do crowds at popular destinations affect your experience or is it just something we have to put up with?